As a child, I was taken to the Hermitage Museum, where I was struck by marble sculptures of Greek and Roman Gods and Heroes. So, when my parents took me to see the Nutcracker and Swan Lake, I felt that all these beautiful dancers were chiseled marble sculptures come alive. Today, every time I see a performance by a classical ballet or contemporary dance company, I can't help but think of how much these dancers and their beautiful bodies remind me of the classical art of Greece and Rome.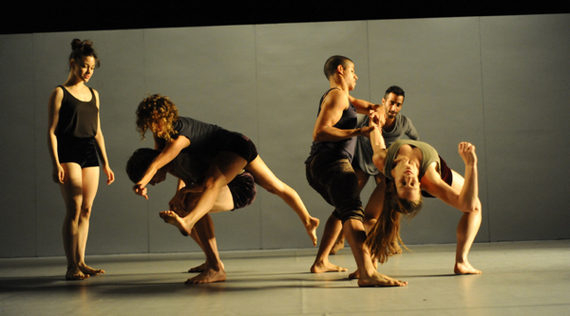 Last weekend, I went to UCLA's Royce Hall to see a performance of Batsheva Dance Company, the famous Israeli repertoire company celebrating its 50th anniversary. It was founded in 1964 by the Baroness Batsheva de Rothschild, with the incomparable Martha Graham as its first artistic advisor. The rest is history. Today, Batsheva Dance Company is among the most celebrated companies in the world. And, considering what I saw the dancers do with their bodies -- jumping, twisting, extending and contorting -- I suspect that all of them have at least a few extra vertebrae in their spines. Therefore, they are rare, unique and particularly beautiful specimens of the human species.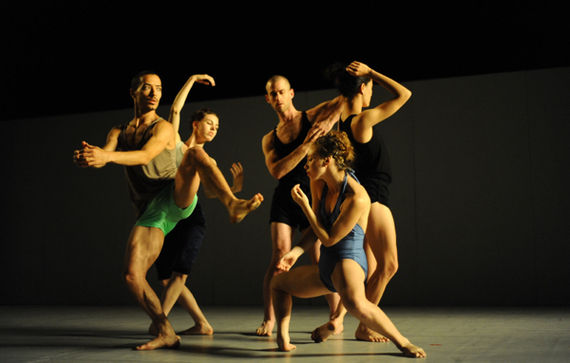 On the stage, there were moments of exquisitely beautiful and romantic movements, but most of the time, it was a sense of a crowd engaging in complicated dialogue, spiced with arguments and, a few times, interrupted with the violent cacophony of gunshots. Yes, on occasion, it came across as total chaos, but always with a sense of beautiful control prevailing through and through. The whole experience made me think not so much about the ancient art of Greece and Rome, but about the complicated politics and tumultuous life of modern Israel.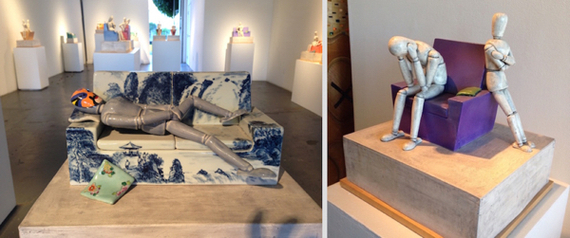 On a lighter note, I want to tell you about the charming exhibition of ceramic sculptures of David Furman at Lois Lambert Gallery, with their comical depictions of human arguments and disappointments, loneliness and sex. Most of his characters -- which can be described as human beings only to a point -- are sitting or lying down on beautiful chairs and couches. What is particularly striking about his sculptures is not only their high level of craftsmanship, but also the very fact that these human dramas and comedies are conveyed to maximum effect through the imperfect gestures and interactions of small, faceless mannequins. Yes, mannequins, whose poses and gestures are as eloquent and concise as Japanese Haiku.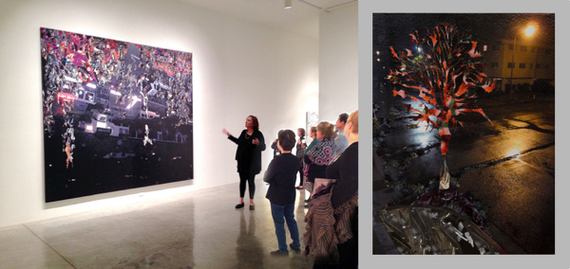 Imperfect, exquisite and eloquent, that's how I would also describe the work of well known LA artist Tony Berlant, whose trademark tin collages on plywood is the subject of a new exhibition at the LA Louver Gallery. Pierced with thousands of nails, these collages incorporate photographic images of the rather banal neighborhood near his studio in Santa Monica. But covering these photos with an explosion of brightly colored metal shapes, the artist achieves a particular sense of tension and drama -- not unlike what we expect to see on a theater stage.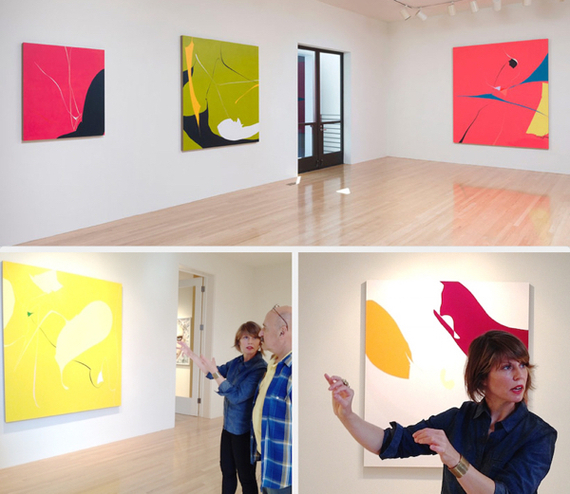 Another exhibition not to be missed is that of young LA painter, Heather Gwen Martin, also currently at the LA Louver Gallery. I had not only the pleasure of seeing her new intensely bright abstract paintings, with their mysteriously shifting shapes, I also had the chance to hear the artist speak about the very particular and deliberate process behind her art, which comes across so easy-going, so improvisational.
To learn about Edward's Fine Art of Art Collecting Classes, please visit his website. You can also read The New York Times article about his classes here.
___________
Edward Goldman is an art critic and the host of Art Talk, a program on art and culture for NPR affiliate KCRW 89.9 FM. To listen to the complete show and hear Edward's charming Russian accent, click here.