Last week's Art Talk got particularly passionate responses from KCRW listeners who hear my program on the air, or those who read the text of it on the KCRW.org website. Throughout the years I accumulated a list of almost 9,000 art aficionados who get these weekly Art Talks in their inbox the same day the program goes on the air. The particular advantage for those who read these programs is that they can see numerous images of what I am talking about.
And I try to do my best to come up with good headlines for my program that can be checked on our website or read in the newsletter. Last week's Art Talk was titled, "It's a Mad, Mad, Mad, Mad World...of Museums," where I responded to the unsettling news of Frank Gehry's withdrawal from the upcoming architectural show at MOCA, which might lead to a cancellation of the whole show. Then came the news of the proposed erasure of most of LACMA's old campus in favor of one glass-encased building by "starchitect" Peter Zumthor.
These old LACMA pavilions are definitely not architectural masterpieces, but so much good history for us is there, with all the countless visits we have made there to exhibitions, concerts, and different events. I always enjoy the particular energy passing between all these imperfect buildings of the old campus. It makes me think of LACMA's mismatched buildings as a good architectural portrait of us Angelenos, coming from the four corners of the world, not being perfect but somehow learning to live with one another.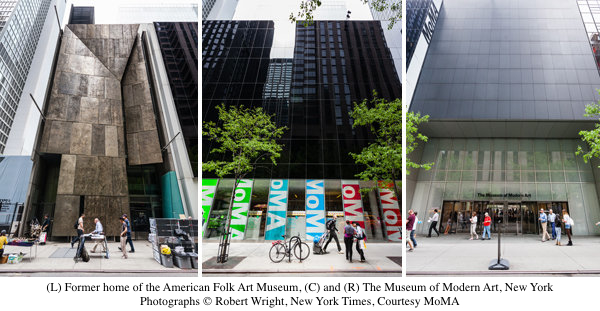 Today, I want to share with you some good news coming from the world of museums. It seems that under the avalanche of public outcry, the Museum of Modern Art in New York is reconsidering its earlier decision to tear down its neighbor, the architecturally admired building designed by Tod Williams and Billie Tsien that formerly housed the American Folk Art Museum.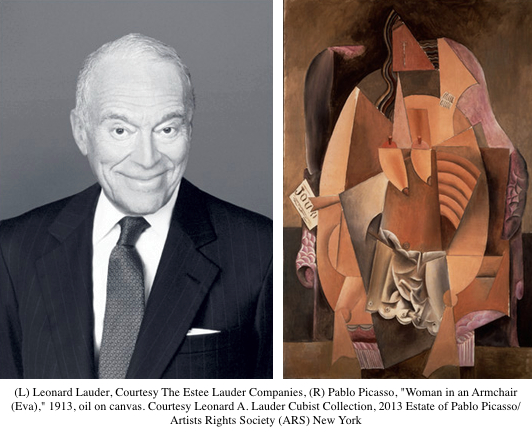 More good news comes from the Metropolitan Museum, which received a $1 billion gift of dozens of extremely desirable Cubist works -- among them numerous Picassos, Braques and Légers -- all thanks to the generosity of philanthropist Leonard Lauder. And if that is not enough, how about the other great news from the venerable Met, which decided, for the first time in its history, to keep its doors open even on Mondays, its traditional day off. That means that the museum will be open seven days a week. Boy, doesn't it make you envious? Don't you wish that some of our California museums would be open every day of the week?
Here in LA, in the past couple of years major museums have cut down their hours of operation, with MOCA's schedule in particular being limited as it's closed not for one, but for two days every week. But now, at least for the summer, good hours are back again.
LACMA invites visitors to stay until 11:00 pm every Friday night during the summer, though it means that we can enjoy these extended hours by visiting only exhibitions at the recently built Broad and Resnick Pavilions. The Getty Center also announced that for the duration of the summer, the museum would stay open until 9pm not only on Saturdays, but on Fridays as well.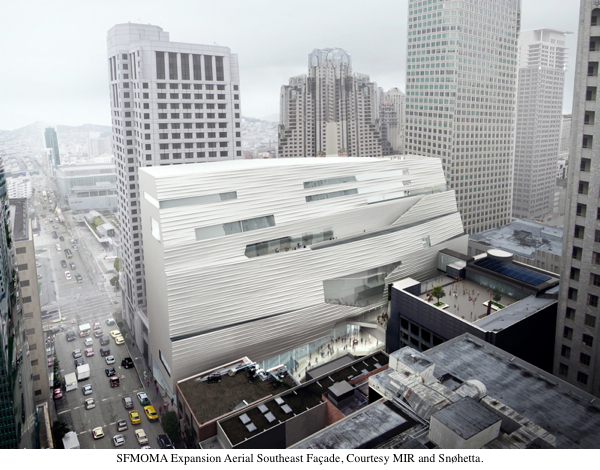 But the most appealing news comes from the San Francisco Museum of Art, where an anonymous donor provided several million dollars to permit free admission to the museum for all young visitors age 18 and under. And that's what I call a visionary and admirably humble act of generosity.
At this point, you have probably heard that SFMOMA is closing for three years because of its building expansion program to incorporate the great private collection, donated by Doris and Donald Fisher. While other museums put money and effort into expanding their campuses, in hopes of attracting donations from major philanthropists, SFMOMA wisely chose to do it the old-fashioned way; first it was able to attract the big, important collection, and only after that the museum embarked on the expansion of its premises.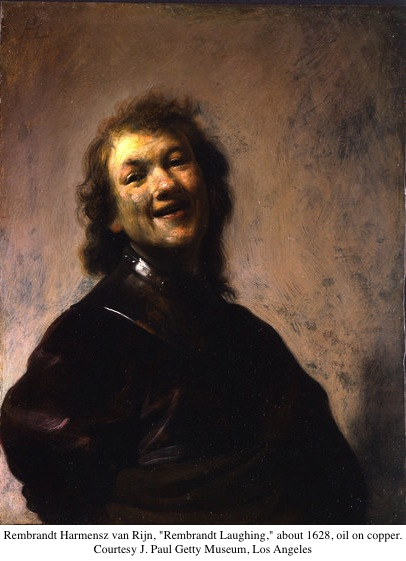 And now, let's collectively pray that the extremely rare self-portrait by a young, laughing Rembrandt, acquired by the Getty for an undisclosed amount of money believed to be roughly between $30-$40 million, will be given an export license from the British government, where British museums have the chance to raise a matching offer and thus keep Rembrandt in England.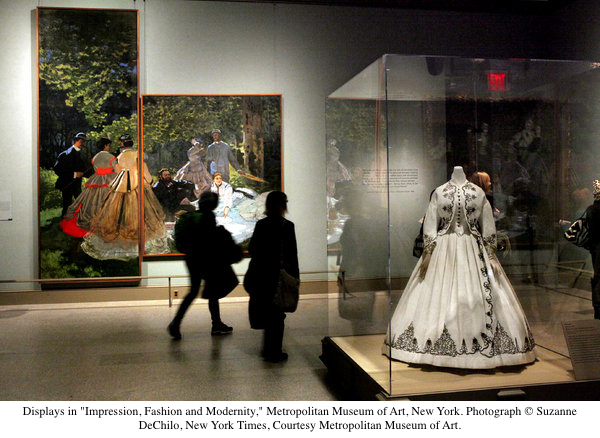 Meanwhile, friends returning from New York are raving about the exhibition at the Met -- Impressionism, Fashion and Modernity -- with its dazzling combination of great artworks, including iconic Impressionist paintings, and samples of luxurious fashion of the period. Lucky for the Art Institute of Chicago, which is the next stop for this traveling exhibition. Wouldn't it be great if this exhibition also came to LA? When was the last time you remember a Los Angeles museum welcoming a major exhibition from the Met or, for that matter, the National Gallery in Washington? As a city, I guess, we still have to gain more cultural gravitas in order to attract major traveling exhibitions like this one at the Met.
--
Edward Goldman is an art critic and the host of Art Talk, a program on art and culture for NPR affiliate KCRW 89.9 FM. To listen to the complete show and hear Edward's charming Russian accent, click here.