I wouldn't be surprised if first time visitors to Long Beach have on their must-do list trips to the Long Beach Aquarium and the famous Queen Mary. But for real savvy and adventurous travelers, I recommend adding to their must-do list a visit to the MOLAA -- the Museum of Latin American Art, located in the East Village Arts District. Founded in 1996, the museum and its sculpture garden have become an important cultural center in Southern California.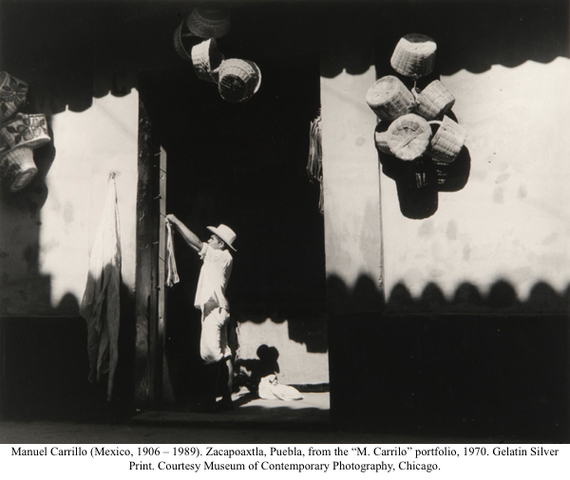 To double my pleasure and double my fun, I went to the museum this past Labor Day weekend not once, but twice. The first day, I saw the exhibitions of Mexican photographer Manuel Carrillo and Cuban artist Roberto Fabelo. The following day, I returned for a nighttime performance by the well-known Cuban dance company of Irene Rodriguez.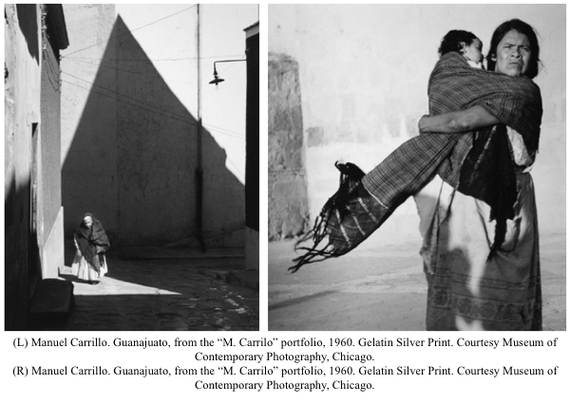 Manuel Carrillo (1906 - 1989) didn't discover his passion for photography until he turned 49 in 1955. Before then, he had a series of jobs -- both in the United States and in Mexico. The major subject of his art centers on the everyday lives of indigenous Mexican people. And every photo combines an element of intimacy with a certain formality in composition.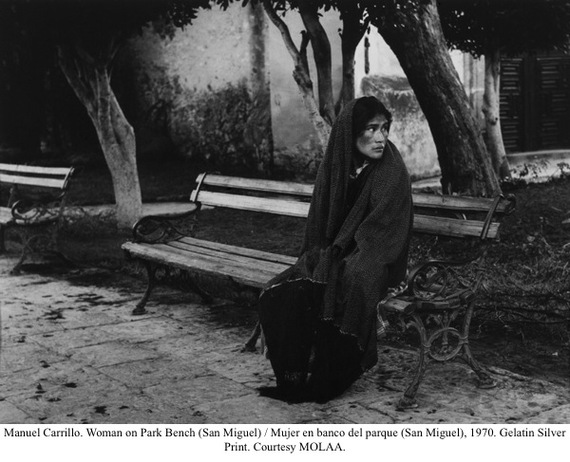 The way Carrillo uses deep shadows and bright highlights in his black and white photography demonstrates the artistic influence of two major Mexican photographers, Manuel Álvarez Bravo and Graciela Iturbide. And though Carrillo's work has been seen in more than 200 exhibitions in Mexico, the United States and around the world, this one in MOLAA is the first chance for us in Southern California to get familiar with his photography. All photographs in this exhibition are from the collections of Bank of America.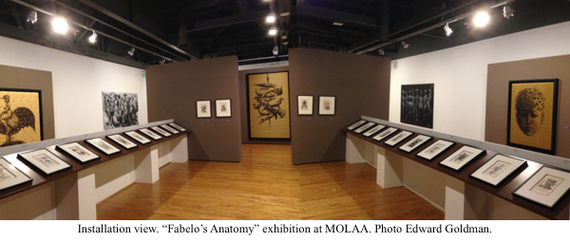 The other exhibition currently on display is Fabelo's Anatomy, which features the work of Cuban artist Roberto Fabelo (b. 1951). It is his first solo exhibition in the United States, and it consists of a series of large paintings -- the most interesting, in my opinion, are those painted on embroidered Italian silk.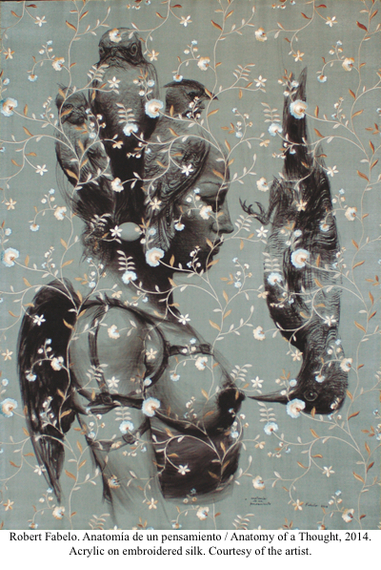 The exhibition also includes several dozen drawings on the printed pages of an old anatomy textbook given to the artist by his close friend, a prominent oncological surgeon. The resulting images are phantasmagorical, surreal and slightly unsettling. One definitely doesn't want to see them before going to bed.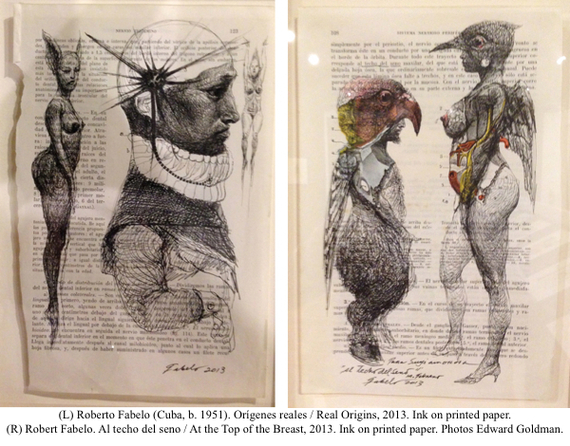 Fabelo's "medical" drawings remind me of the work of Miriam Wosk, who was also inspired by intricate medical charts and diagrams, and whose art was the subject of an exhibition at the Santa Monica Museum of Art last year.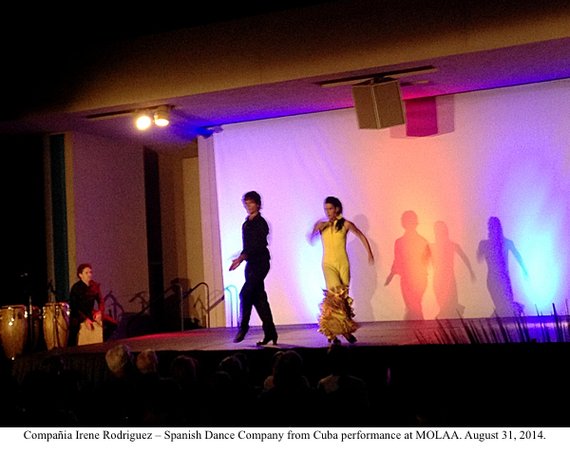 On Sunday night, hundreds of people filled the seats at the MOLAA's sculpture garden for the performance of well-known Cuban dance company by Irene Rodriguez. If you love Flamenco dance, with the machine-gun sound of its castanets and the lightspeed beat of the dancers' heels, that was definitely the time and place to enjoy it.
Manuel Carrillo, "Mi Querido" exhibition at MOLAA: May 16 - November 30, 2014
Roberto Fabelo, "Fabelo's Anatomy" exhibtion at MOLAA: June 28 - September 28, 2014
To learn about Edward's Fine Art of Art Collecting Classes, please visit his website. You can also read The New York Times article about his classes here.
___________
Edward Goldman is an art critic and the host of Art Talk, a program on art and culture for NPR affiliate KCRW 89.9 FM. To listen to the complete show and hear Edward's charming Russian accent, click here.