With record-breaking snowstorms and temperatures still barely above freezing, it's starting to feel like this winter is never going to end! So now is the perfect time to find one of those great last-minute tropical getaways. If you're headed out on spring break or just fleeing the cold for warmer climates, make sure you pack versatile, comfortable layers. No one wants to get off the plane and be forced to change outfits in the airport bathroom or shove their winter coat into an already over-stuffed carry-on. Here are a few items you can pack in the outside pocket of your luggage, so you can be off the plane and beach-beautiful in no time!
OUTFIT 1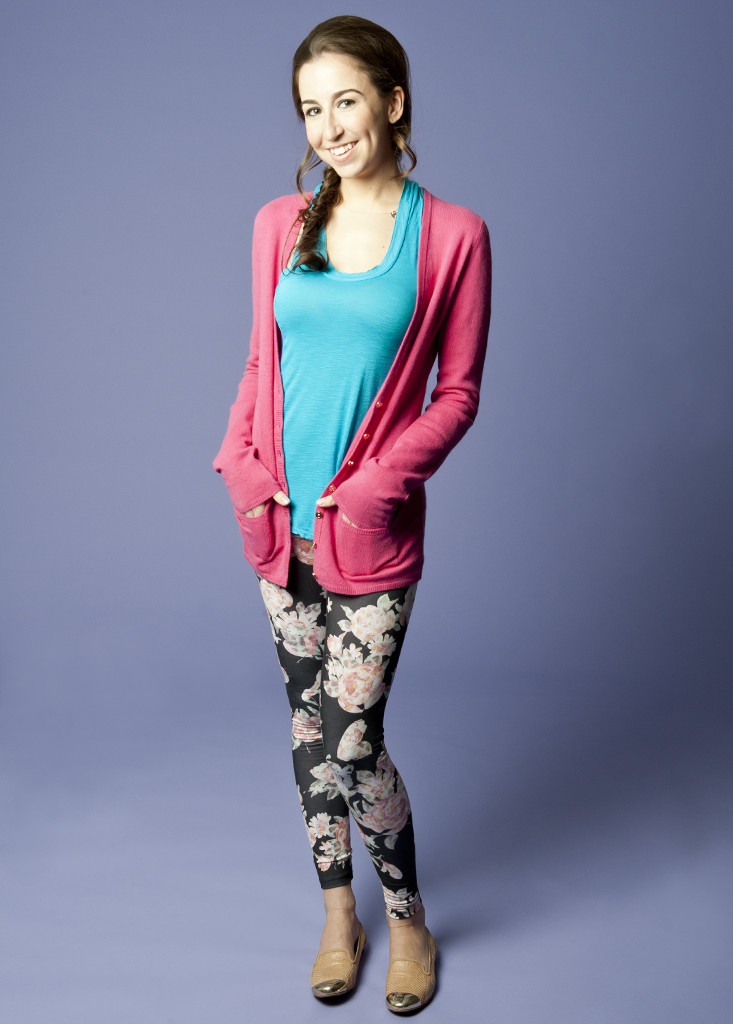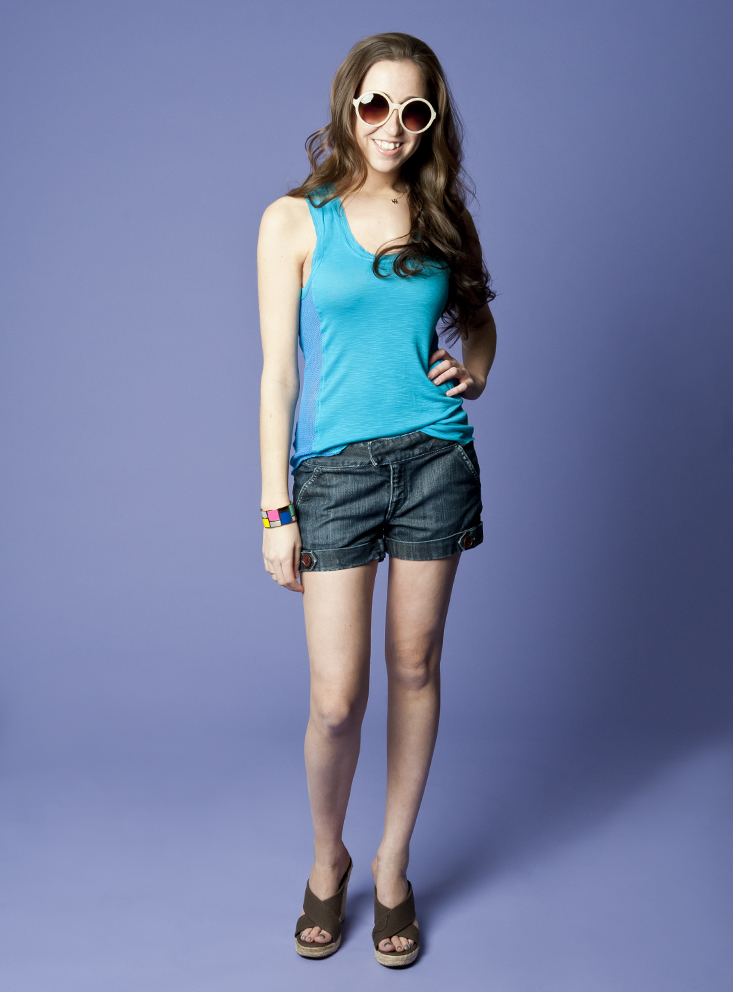 If you're looking for comfort and style, you can't go wrong with a patterned legging. Obviously, floral is always in for spring so it's a no-brainer. The mesh racer tank in aqua adds beautiful color and that needed extra layer of warmth under the cardigan. You could also use a hoodie here. The slip-ons are better than the standard winter knee-high boots because you can use them in warm weather also and they take up less space in your luggage. Plus they're easier to get off and on during security checkpoints. Love the metal toes, too!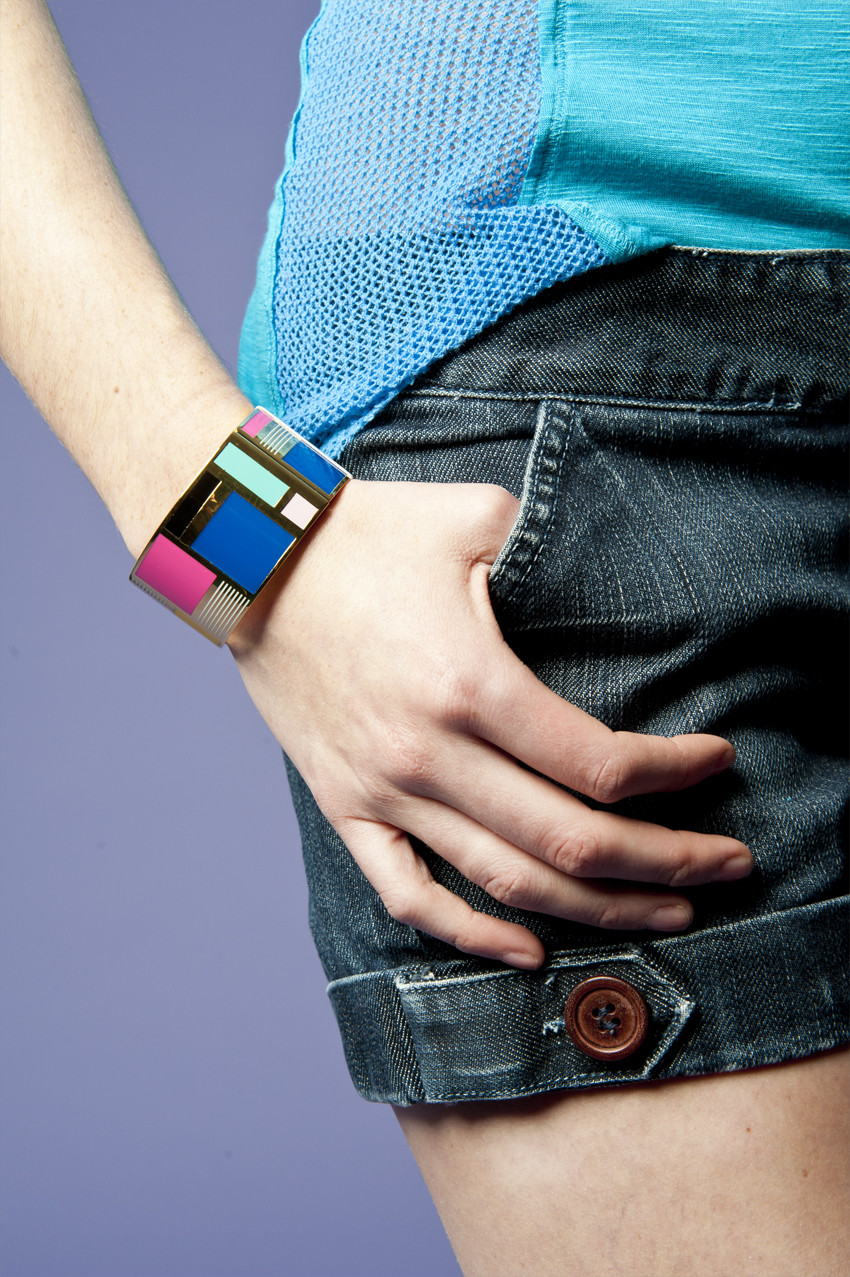 To adapt this look for the beach, trade the leggings for any pair of shorts and the slip-ons for a great wedge sandal. To dress this look up, opt for a colorful cuff and a pair of (what we affectionately call) Mary-Kate and Ashley sunglasses.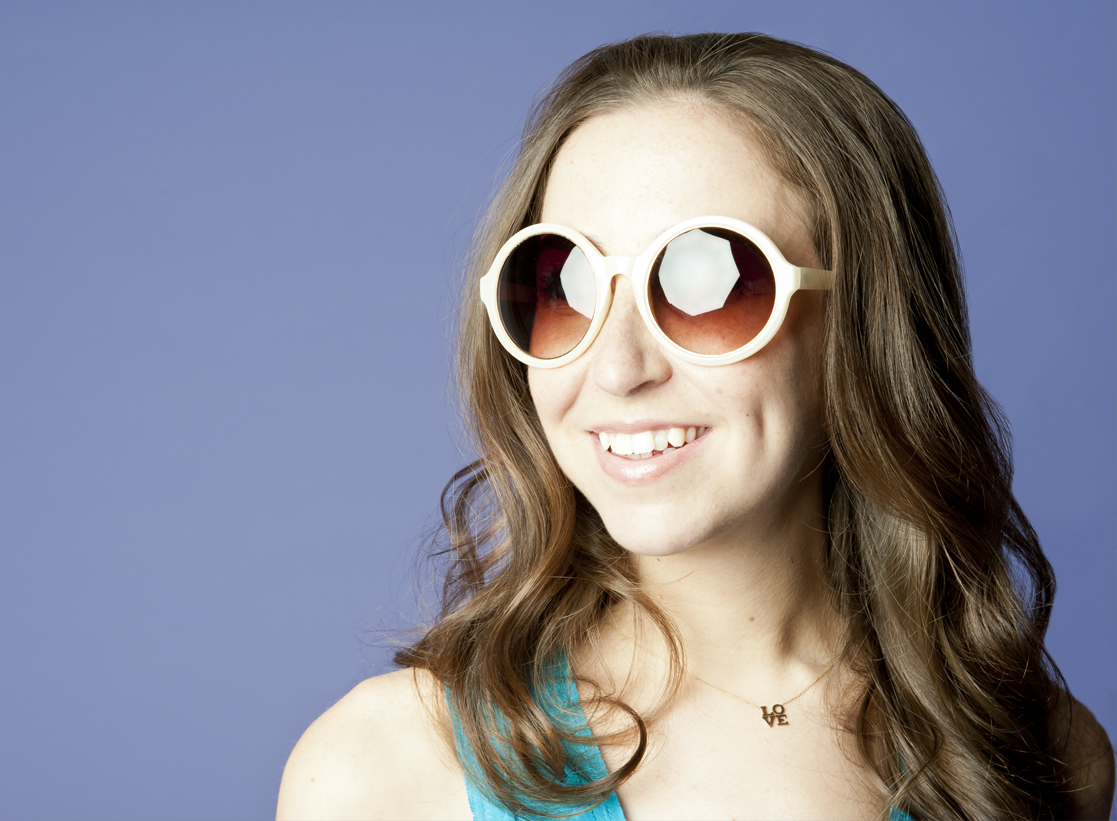 Overall the key to this look is color! Go bold, especially when you're headed to a warmer climate.
Kings of Cole aqua racer tank, Kings of Cole cashmere cardigan in watermelon, Urban Outfitters floral leggings, Kate Spade multicolor cuff


OUTFIT 2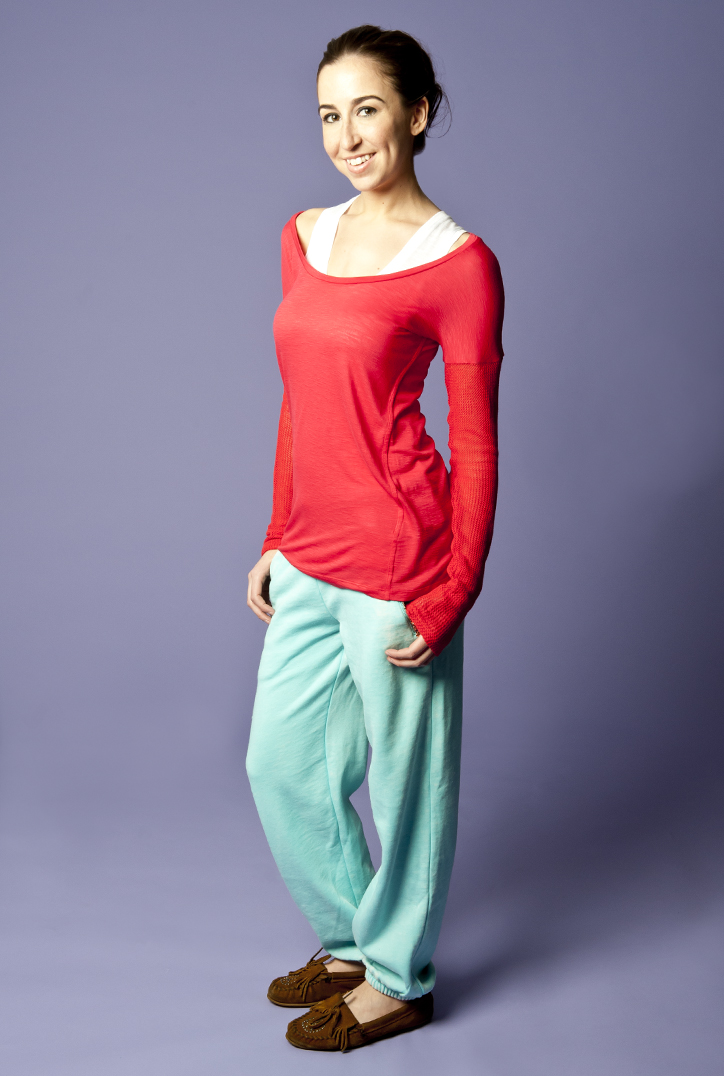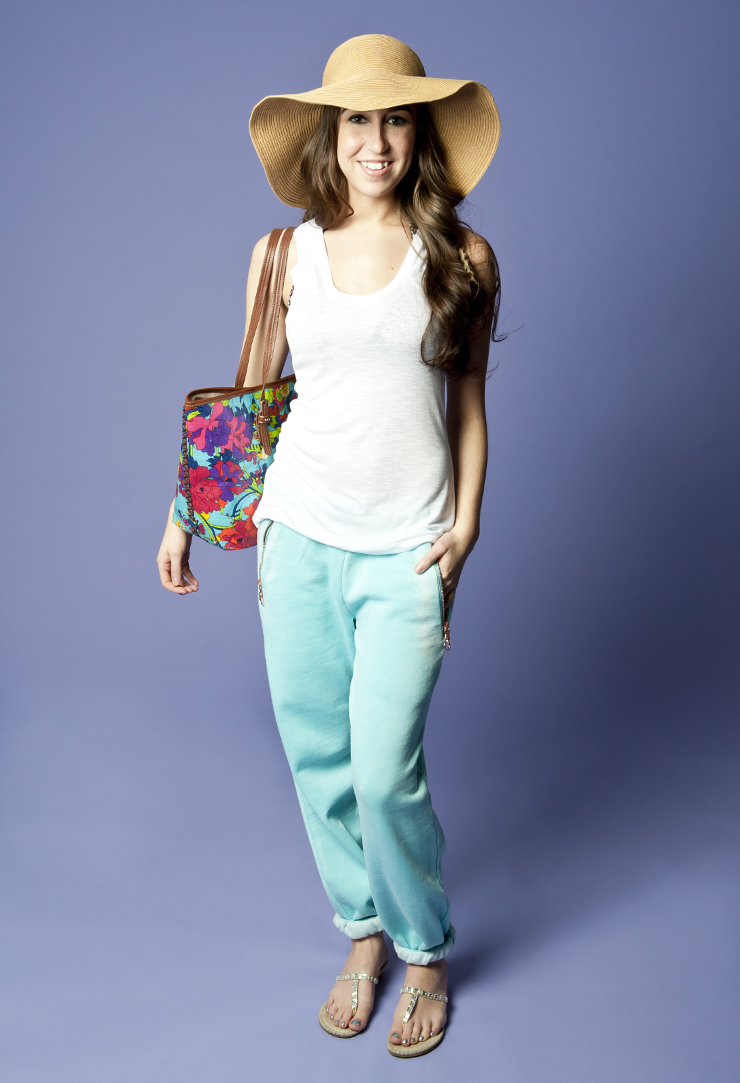 For those dreaded red-eye flights, go ahead and wear the sweatpants. You know you want to, so just go for it. This "dressed down" ensemble is not something we would normally promote but here the sky-colored sweatpants and engine long-sleeved tee at least add some beautiful color you can play off of later when you land. If you were simply wearing a monochromatic color, you would just look like a celebrity avoiding press or a student late for their 8 a.m. class.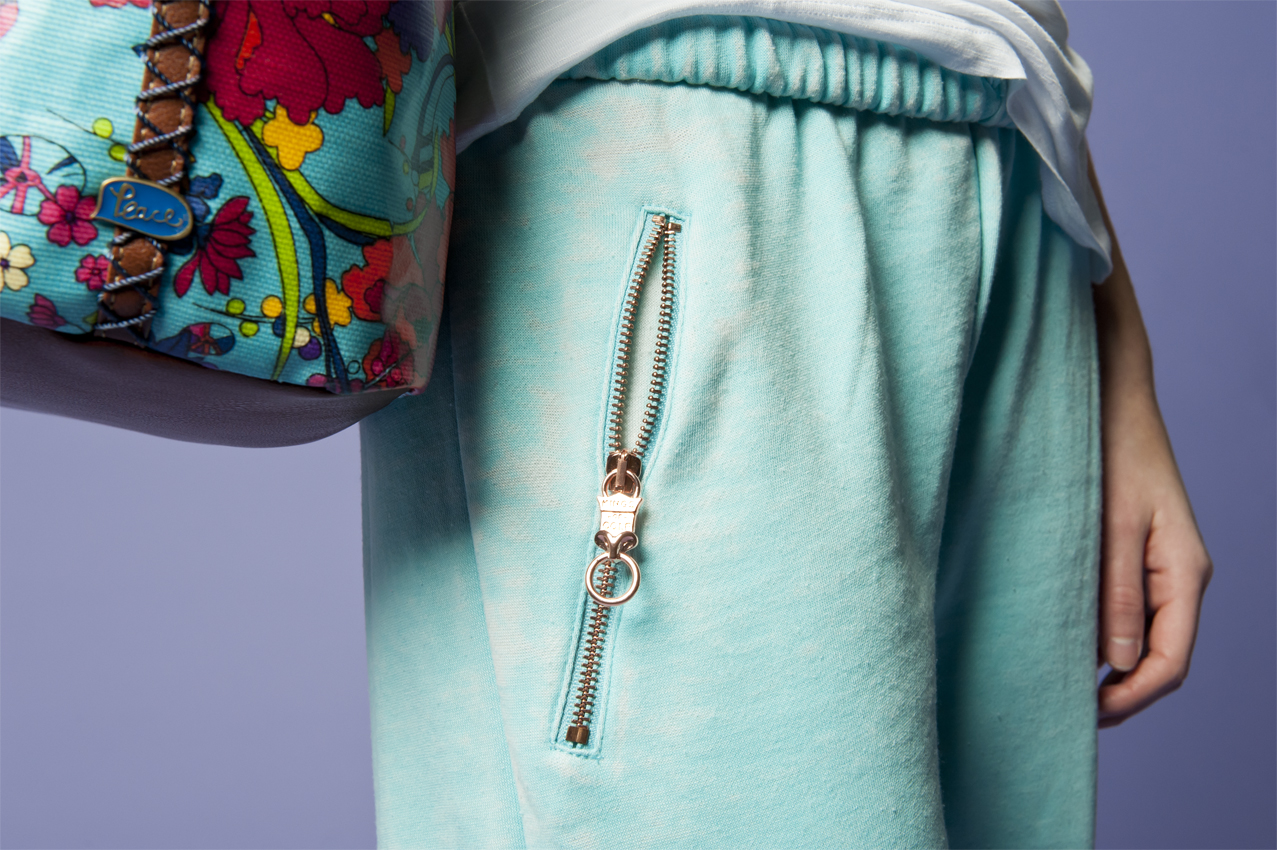 This look is all about the accessories. So it's very easy to pull off if you're in a hurry to get to the boardwalk or the swim-up bar. We kept the basic, white tank top and the sweatpants and swapped the moccasins for a jeweled sandal. This is a great place to add a little bling to dress things up. The bright, floral beach tote is a must-have no matter what you summer wardrobe entails. To pull the look together, we just couldn't resist a floppy hat. There's something about a floppy hat that just screams feminine and fun!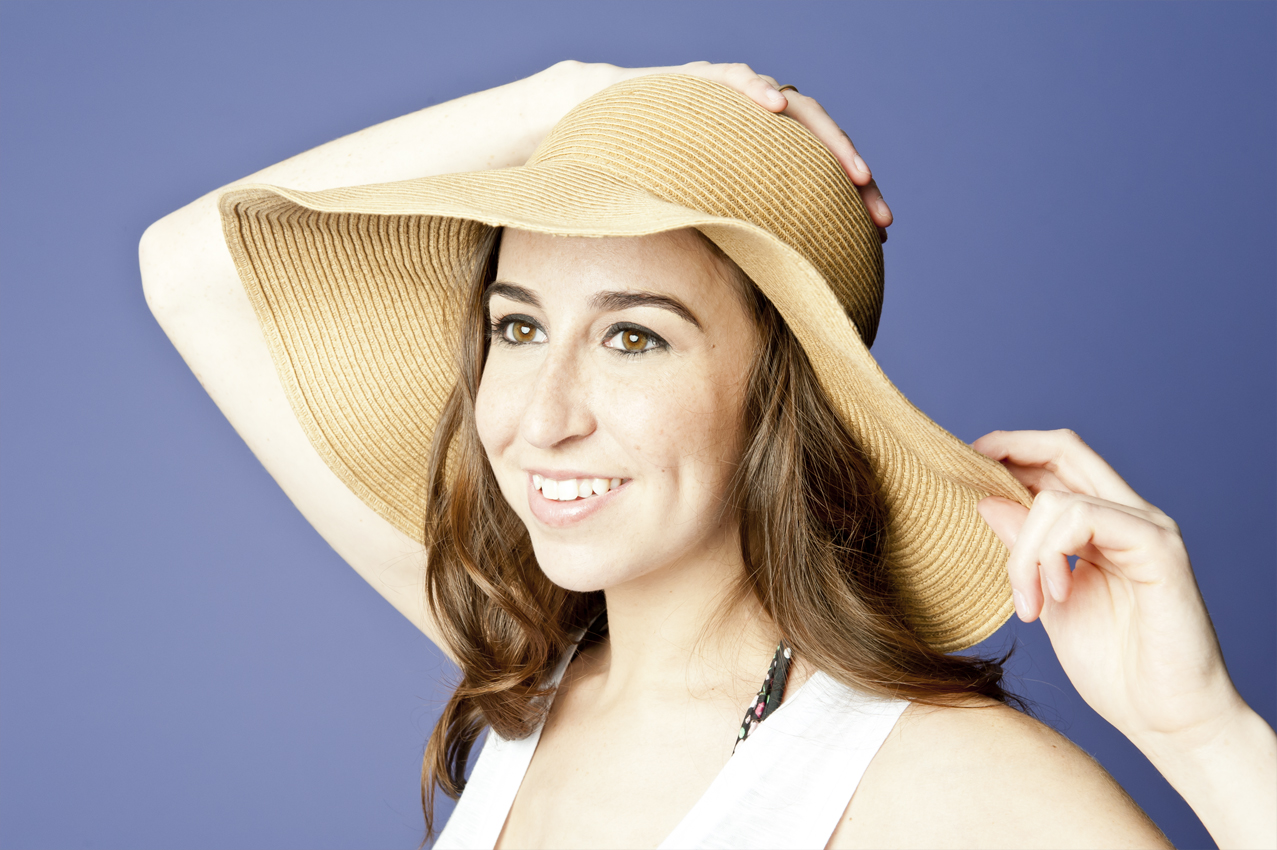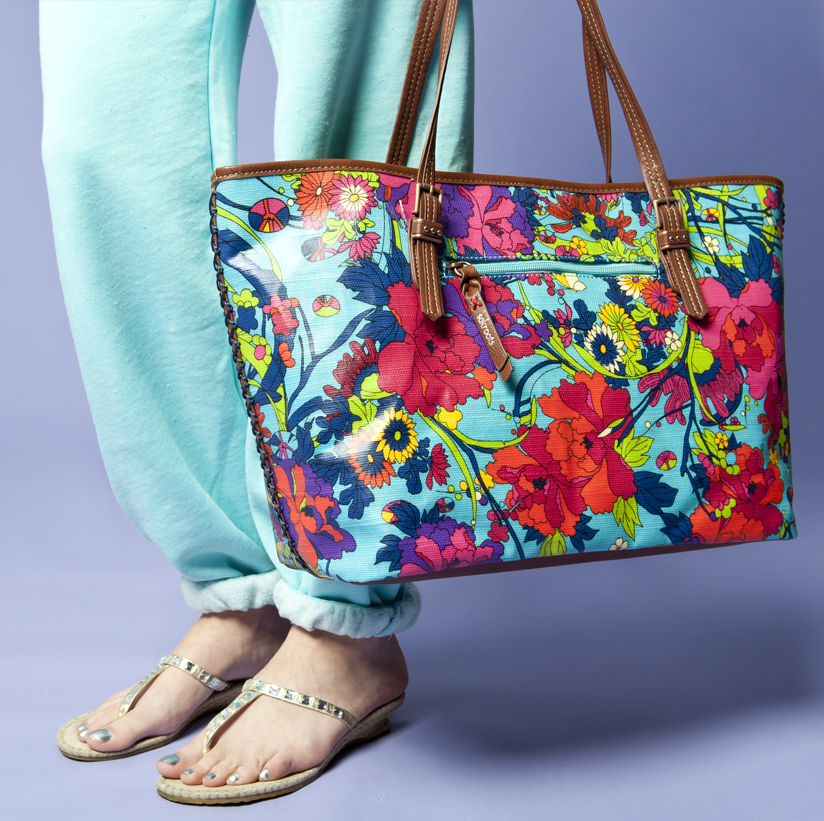 Kings of Cole sky sweatpants, Kings of Cole engine long-sleeved tee, Macy's floral tote, Aldo sandals

OUTFIT 3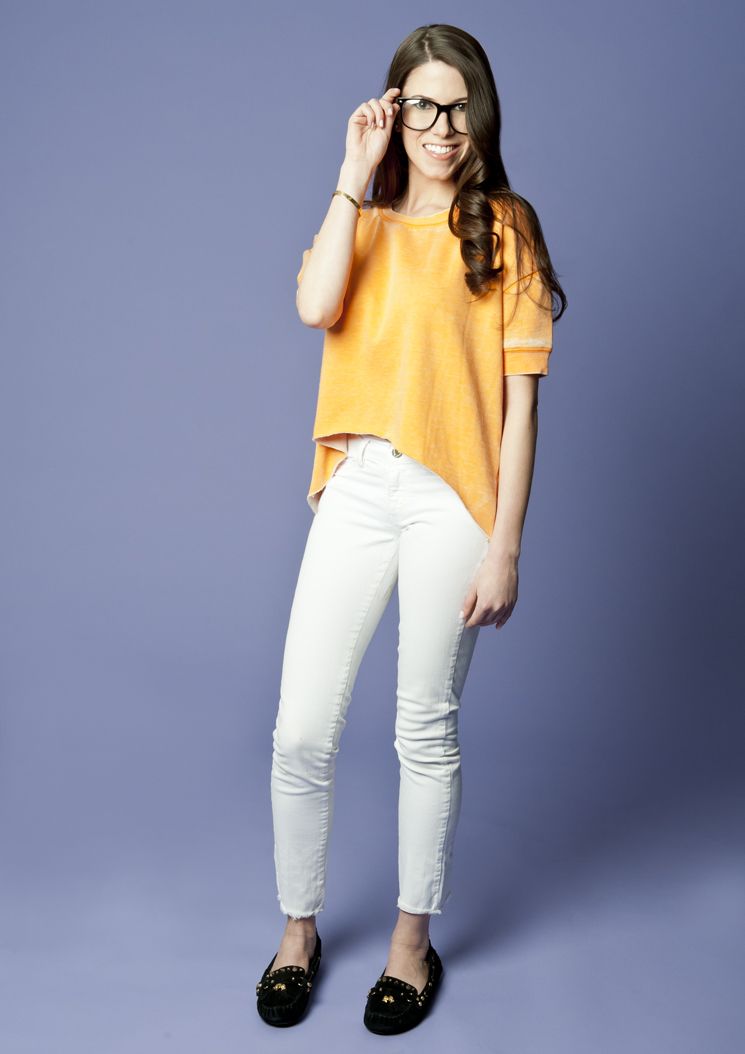 https://myspendingaccount.shps.com/Welcome/PortalLandingPage.aspx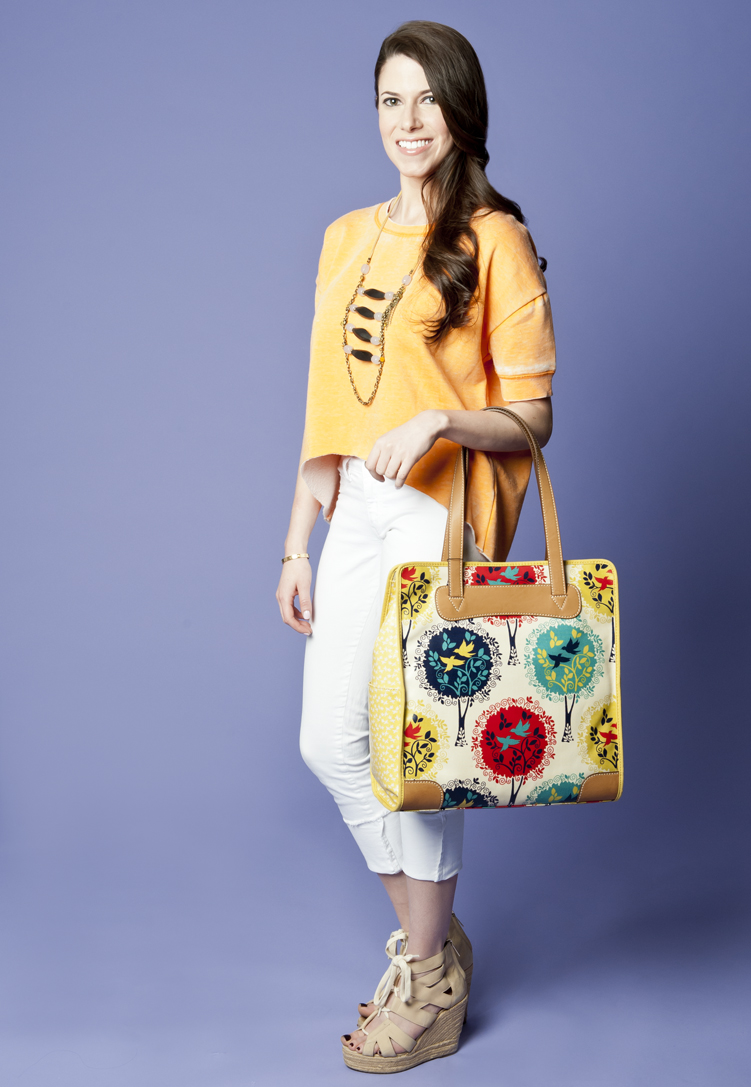 We love this cropped, half-sleeve sweatshirt. It's just heavy enough to keep out the chill but can easily be lightened up. And the distressed tangerine color isn't too over the top. If you're brave enough, a bright-colored top pairs beautifully with a white jean.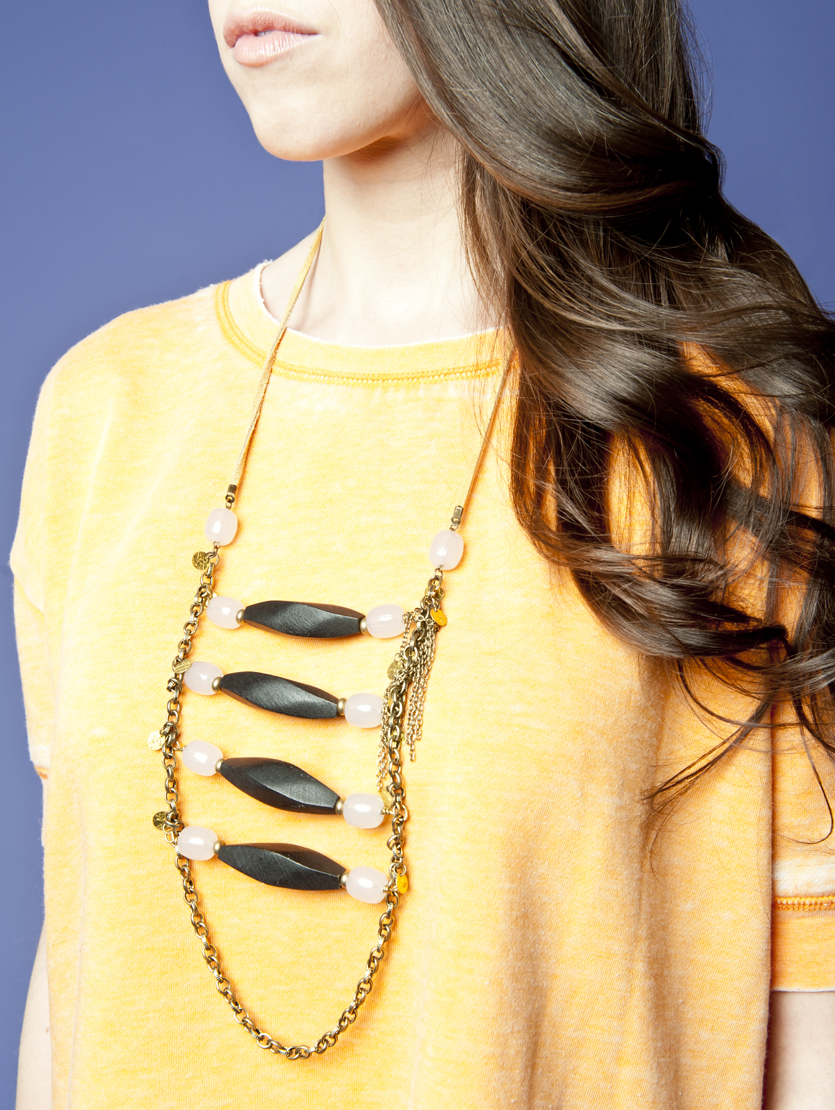 If you get the right pair of jeans, they can easily roll up. But capris work here too. The addition of the chunky necklace could work for day or evening as well as the tall, strappy wedges. This is another tote we recommend for the summer. We've seen it everywhere so far, and for good reason. The short-sleeve sweatshirt is perfect for evenings especially if you're headed somewhere where the temperature dips down a bit at night.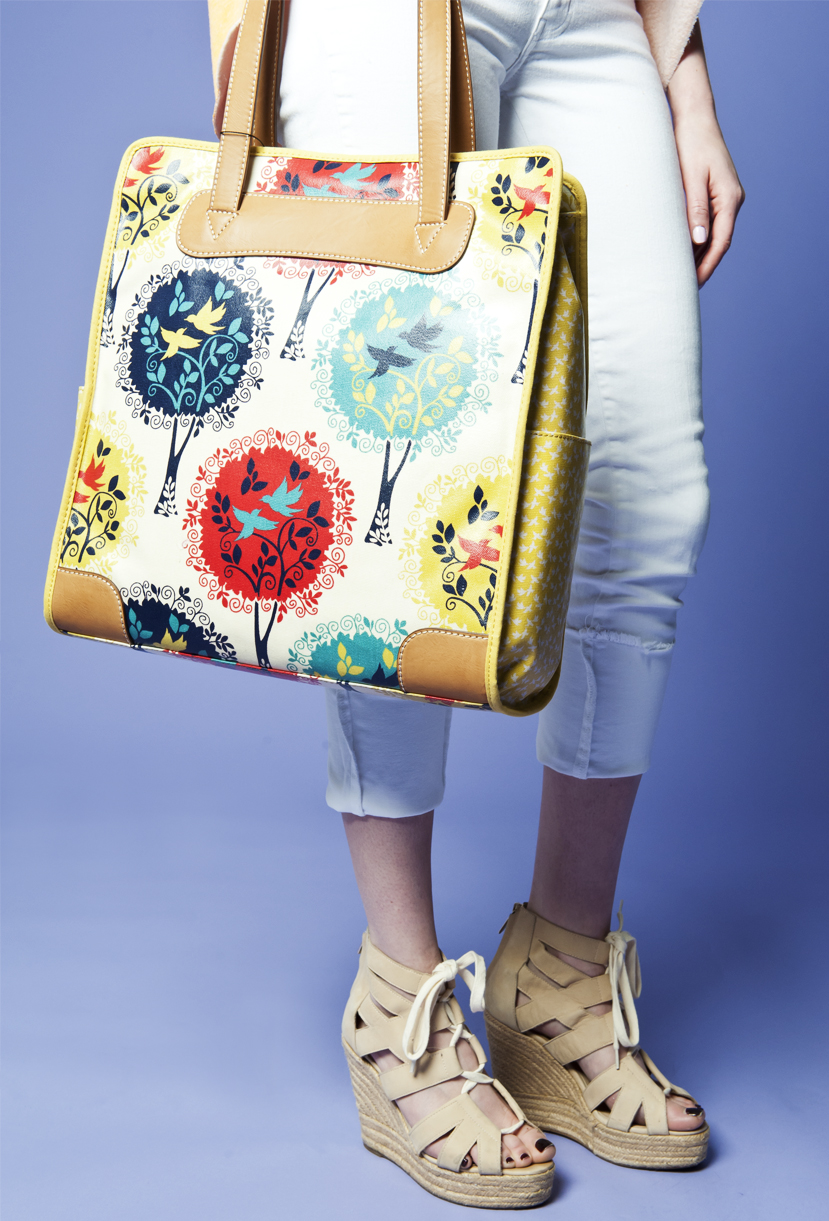 Kings of Cole short sleeved mullet sweatshirt, M2F jeans, Fossil tote
Photo credit: Raydene Salinas. Makeup: Latisha Nicole. Hair: Khris Wilson.