Elbi and The Huffington Post are partnering up, with you, to help change the world as part of your daily routine. Little actions. Big difference.
Today, you can do your bit for 3 of the 17 Global Goals for Sustainable Development. All you need is the Elbi app and a couple of minutes.
Elbi is a global platform for social good, connecting charities and kind-hearted people to make a big difference with little actions.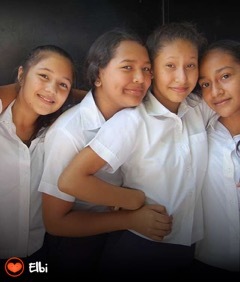 You can't have missed talk of the Global Goals that the UN and world leaders agreed to on Friday. They're big. End poverty. Fight inequality and injustice. Fix climate change.
Let's look at goal #5 first: gender equality. UN Women and ambassador Emma Watson are doing great work spreading awareness, but without dedicating your life to the message, how can you help?
It's easy. These ladies are from El Salvador and attend Girls Club, an after-school scheme run by Glasswing to aid development and self-esteem in young women across Central America. Central America is one of the most violent regions in the world and Glasswing work to reduce violence, increase school attendance and improve relations between communities. You can do your bit today on the Elbi app. Send a message and it will really make a difference.
Tell them who your female role model is by writing it on Elbi
They'll use your messages to form next week's Girls Club discussion
You get a message back from the girls themselves saying how you inspired them
Then there's this neat little thing called the Love Button. Because love beats like, tapping this button doesn't just send a thumbs up; you send a dollar to the charity behind the story. So as well as making a meaningful connection with the young women in El Salvador, you can help fund further Glasswing projects.
With a good deed and a micro donation, in <3 minutes you've made a very real contribution to the Global Goal of gender equality. Millions of people doing the same and, suddenly, it's a very big deal indeed.
This is just one of today's 3 stories on Elbi, and they change every day. In just our first week you can take a few minutes each day to help all this lot and do your bit towards real change.
Coming up on Elbi this week...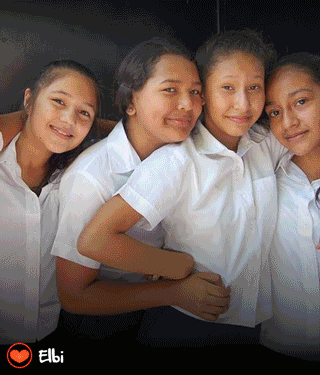 Download Elbi from the App Store and do good on the go.
Visit Elbi.com and find us on Facebook, Twitter and Instagram.