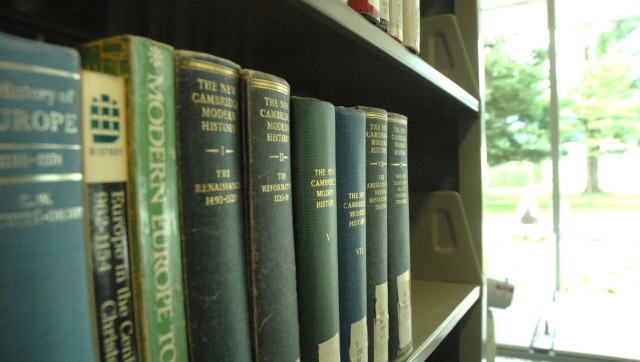 By Michael Cunningham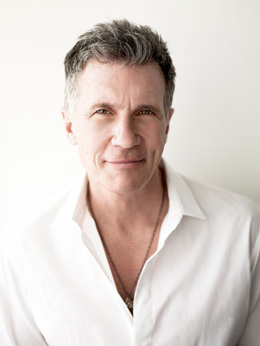 The first mystery, where novels are concerned, is how anyone manages, ever, to write a book that's any good at all.
Sure, go ahead, simulate life, using only ink and paper. Take the words offered by the dictionary, the same words that are available to everybody who can read, and arrange them so strategically that they simultaneously illuminate and deepen the mystery of human existence.
Do so in a way that's cogent and compelling, that grabs readers with the opening line and doesn't let them go until the final one. Don't make it too neat and tidy -- that will come off as trivial. But don't make it too messy and sprawling, either -- that won't feel like much of anything at all.
You don't have to have written a novel to fully appreciate how nearly impossible that undertaking is. It helps, though.
This initial mystery -- how does anyone, ever, pull it off? -- is followed, over time, by a second one.
Why does history remember some novels, and forget others? Okay, because most novels are forgettable. But there are some, a handful or two, that brush up against greatness itself, and yet don't seem to get a ticket on the literature train. Hence, Glenway Wescott's The Pilgrim Hawk.
One summer day several years ago, I got a call from Edwin Frank, editor of The New York Review of Books Classics, asking if I'd like to write the introduction to a new edition of Wescott's The Pilgrim Hawk.
Edwin told me that The Pilgrim Hawk was surprisingly good. Possibly even great.
I told him I'd never heard of it.
He assured me that hardly anyone had, which was a crime. Which was why he wanted me to write the introduction.
I confess that I thought, but didn't say, If it's that good, why doesn't anyone know about it? Which is, of course, precisely how the sentence of obscurity, once imposed upon a book, is hard to get reversed.
What I said was, Thanks for asking. But I'd rather write novels than introduce them.
Edwin told me that the book was short. Quite short. Read-it-in-a-couple-of-hours short.
I hesitated. He moved in. He asked if he could send me a copy, just so I could take a look at it, no strings attached. I told him he could.
The book arrived a few days later. I knew, by the time I'd read its opening page, not only that I'd write the introduction, but that it would be an honor.
Like most significant books, the best way for a reader to appreciate The Pilgrim Hawk is, simply, to read it. Think of me as your own private, personal Edwin Frank, urging you to abandon whatever reluctance you may harbor, insisting that history's verdicts are not always just or accurate.
I'm urging you to experience something like what I did, in consenting to read an obscure novel, an experience that involved not only the discovery of the novel itself but the attendant realization that the world is host to such novels -- call them the "invisible classics." Call them "Canon B." It makes for a richer, more fabulous sense of what might be out there, beyond the titles one read (or pretended to have read) in college.
Like most good novels, The Pilgrim Hawk resembles nothing but itself.
It is, for one thing, a marvel of concision. There are seven characters, and one hawk (though the hawk is so vividly rendered, so thoroughly seen, that we really we should include it among the characters). There is just one setting, a villa in the South of France. It is, just as Edwin Frank assured me, quite brief -- 125 pages, to be exact.
And yet, it has epic qualities. Think The Great Gatsby, or Henry James' The Aspern Papers.
All of which raise the question a reader should ask of a good or a great book: How did the writer do it?
How did Wescott manage, in those 125 pages, as many layers and levels of romance and desire as there are in a Shakespeare comedy? How did he produce a book that, along with its compelling plot, encompasses fundamental human issues like domesticity's capacity to be both life-saving and soul-destroying; the annihilating but animating powers of lust and jealousy; the secret war between social classes; and aging and mortality themselves, among many others?
There's no reason to go into detail regarding the plot, beyond the fact that there is one (for which I, for one, am generally grateful), and that it involves a rich American heiress who lives in France, her visiting American friend (the narrator), and the unexpected arrival of the Cullens, a long-married Irish couple. The wife steps out of their car with a trained hawk on her arm.
"'I brought my hawk,' Mrs. Cullen unnecessarily announced."
The deadpan humor of that line is typical of Wescott's style. He is marvelously able to write with ease, and a certain lightness of heart, about matters of life and death.
As is the case with all major novels, the famous and the obscure, the writing itself matters as much as do the depiction of people and places and events. Wescott's human characters will, of course, produce considerable episodes and developments. A small avalanche of them.
That's enough from me. The Pilgrim Hawk is a small miracle of a book. It's profound, it's beautifully written, and it keeps surprising the reader, right up to its last line.
Just read it. Okay?
Read an excerpt of The Pilgrim Hawk for free at Electric Literature's Recommended Reading or get it for your Kindle.
Michael Cunningham is the author of the novels A Home at the End of the World, Flesh and Blood, The Hours (winner of the Pen/Faulkner Award and the Pulitzer Prize), Specimen Days, and By Nightfall. He lives in New York.
Photo Credit © Richard Phibb