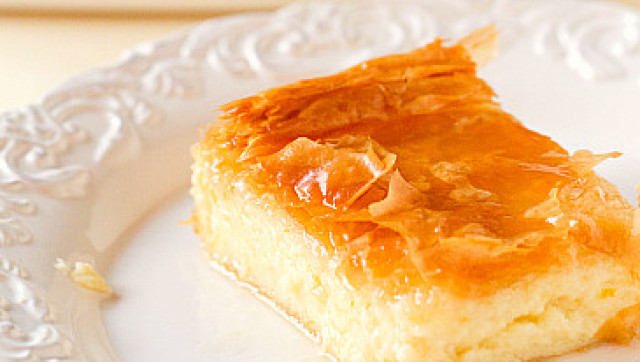 Have you ever had a Greek breakfast? Most think it is nonexistent, or made up of a cigarette and a coffee. However, Greece has a rich tradition when it comes to breakfasts. Unfortunately though, if you are a tourist, you won't get to taste it at most hotels or restaurants in Greece. Many of them serve the typical continental breakfasts, avoiding the local, unique and delicious breakfast that Greece has to offer.
There are actually many hotels that do serve a Greek breakfast or rather Greek breakfast foods; the problem is that these foods are mixed with all the Westernized breakfast items, making it difficult for someone to actually eat a Greek breakfast. And they end up eating the same old thing: eggs, bacon, cereal, etc.
An important initiative is the Greek breakfast of the Hellenic Chamber of Hotels that seeks to have hotels in Greece serve local Greek breakfasts using local products, providing guidance for hoteliers and developing a network of hotels who are participating and serving a Greek breakfast. The Hellenic Chefs Association is also working hard on promoting the Greek breakfast among hotels and chefs.
The good news is that many visitors won't need to look too hard anymore to sample a Greek breakfast. The restaurant at the Acropolis Museum with its breathtaking view of the Parthenon, has started serving a real Greek breakfast every Saturday and Sunday.
It is worth a visit to try the galatopita (milk pie), tiganites (Greek pancakes) with tahini and petimezi (grape molasses), trahana (pellet-shaped pasta made with milk) with feta cheese and the omelet with the famous graviera cheese from the island of Naxos, as well as the siglino (smoked pork) from Mani.
Nutritionally, some of these choices for the most part are protein-rich and starchy as they were based on traditional eating habits of the Greeks years ago, who needed a hearty breakfast to get them through a day of hard work. With that in mind, this type of breakfast can act more as a brunch and keep you full until dinner. Or you can choose the lighter, smaller choices such as Kalamata olives served with paximadia (rusks) from the island of Kythira, koulouri (round bread covered with sesame seeds) accompanied with graviera cheese, and of course the famous Greek yogurt with Greek thyme honey. And don't forget to accompany these with a Greek coffee or traditional herbal teas.
For recipes and more ways to Eat Like a Greek visit olivetomato.com.