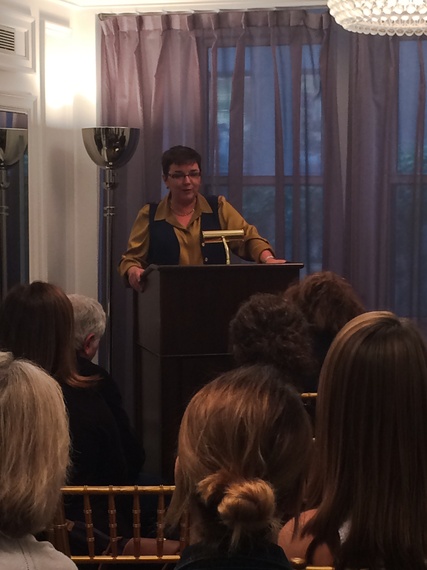 Co-authored by William Witenberg a contemporary artist focused on abstract painting
The consequences of the important national elections on May 25th in Ukraine are unpredictable. For months the world has watched as Crimea has been annexed and major cities in Eastern Ukraine have declared their independence. None of this was predicted after the overthrow of the Russian backed President Yanukovych. The elections are a crossroad for the future of Ukraine. As Secretary Kerry has said, this election will give "all Ukrainian people a voice in the future of their country."
The preliminary polling gives Poroshenko close to 48%. He is known as the "Chocolate King," since he made his fortune in chocolate business. He is self described pragmatic politician who would embrace Ukraine's relationship with Europe, but at the same time hopes to mend relations with Russia, using the diplomatic skills he developed as Ukrainian foreign minister. The consequences of his win are hard to predict. Will the separatists stop or will this trigger the feared civil war inside of Ukraine?
It is equally difficult to predict the response of Putin. Today, during the St. Petersburg International Economic Forum (SPIEF) in Saint Petersburg, Russia, he said he would respect the outcome of the elections. However, he described the interim government's overthrow of the former government of Yanokovych as a "coup d'etat" and there have been signals that Moscow will reject the elections, if armed forces continued to be used to fight the pro-Russian separatists in Eastern Ukraine. At the Saint Petersburg Forum one point, that Putin made clear, was that Russia would continue to do business with the Ukraine, and that he expected Ukraine to pay back its debt to Russia. This is exactly what the IMF loans are intended to do. In the meanwhile Russia is shifting its financial focus to Asia, as exemplified by the $400 billion, 30-year deal Gazprom made yesterday to supply gas to China.
We predict that Russia will continue to recognize the separatist cities and do everything in its power to make it difficult for the Ukraine to be an active participate in the European Union by raising gas prices. At the same time the new President will have the unenviable task of both bringing the economic benefits of the European Union to Ukraine and finding a way to make Putin feel, that Ukraine is within the Russian sphere of influence.
Poroshenko may achieve a balance by allowing the separatist cities to be independent, simultaneously signing trade deals with both Russia and the European Union. It doesn't have to be that Ukraine is either a Western leaning country, or an Eastern leaning country, it can be what it is - a country that does business with both the East and West.