With daylight savings behind us and an extra hour of sunlight in our days, families are looking forward to summer and their summer travels. More than ever before parents are considering jumping in on the fast growing "voluntourism" trend. In case you've missed the boat on the hottest thing in travel since frequent flier miles, voluntourism is essentially what it sounds like. Travelers integrate volunteering into their trip, whether for an afternoon or the entire length of their itinerary. For families, the idea is particularly attractive. Today when many parents are concerned about raising "socially conscious" children, it's a perfect way to benefit others while also shifting perspective from their own lives.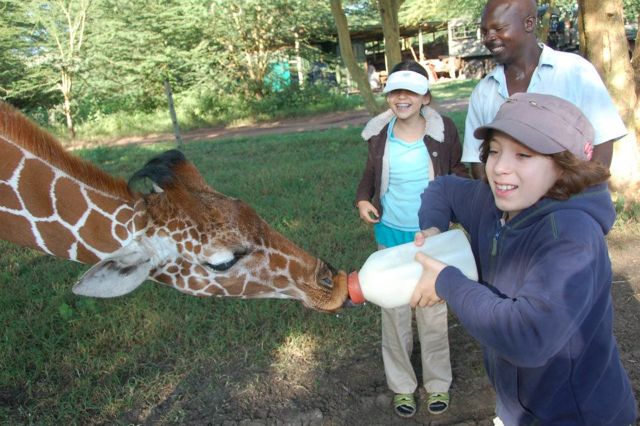 With the booming popularity of the field, there are an endless amount of options. Your family can really do just about anything, anywhere, at any price point. Here are some things to consider:
• First of all, is this a good fit for your family? There's no magic age at which children are prepared for a volunteering trip, but a good base line is if they still take naps, they're too young. From there, take into account the type and length of volunteering you'll be doing. A good first trip for young ones is working with sea turtles in Mexico or Costa Rica. The time difference isn't so great and they'll easily identify with the cute wildlife aspect. Working in orphanages or hospitals in a poverty stricken area is a very different matter though, and you and your children should have some very real conversations beforehand to make sure that everyone is prepared. Here is a great example of a family friendly Costa Rica itinerary.
• How long do you want to volunteer for? While some families want to dedicate their entire two-week vacation to volunteering, many would like to slip in some traditional relaxation too. This is OK! There is no need to feel guilty because you not so secretly want to soak up some vitamin D on your holiday. It can be hard on the conscious going from working in extremely poor conditions to staying in a top rate hotel though, so make sure you pick a place with an excellent record for its sustainability practices and community involvement. A great example of this sort of blend is this itinerary from Elevate Destinations.
• What sort of volunteering do you want to do? As I mentioned above, you can volunteer doing just about anything you can imagine, it's just a matter of finding the right fit. Working with children is by far the most popular request, but if you do so expect to spend a full week and maybe more. It's important to be conscientious of the fact that these are kids, not a tourist attraction, and a greater level of commitment is necessary. Other things you can do include physical labor such as construction and beach clean up, but also applying your day job! Many underfunded organizations love to have help with their design and marketing campaigns.
• How much do you want to spend? Many volunteers are surprised that they have to spend anything at all to lend their services, but in reality a volunteering trip costs about the same as a "normal" trip. Your accommodations and food still need to be accounted for, and the cost usually includes a donation for the organization. How much you spend will depend on if you're staying in a basic guest house style accommodation or a hotel, and if you decide to do some traditional touring at the end of your service. Some exotic options can be quite affordable, such as this two week itinerary to volunteer with desert elephants in Namibia for $2000.
Overall, one of the most important things you can do when planning a family voluntourism trip is to work with a reputable travel provider. While a basic beach vacation can be easily planned online through any number of online booking sites, volunteering is a little something different. You'll want to find a company that has established connections with non-profits and organizations where you're going, and has a great reputation for treating their partners well. Make sure to ask for testimonials from former travelers, the best companies will even be happy to put you touch with past travelers so you can talk to them directly about their experiences.
Most importantly, have fun! You're embarking on what is going to be one of the most memorable trips you and your family have ever taken.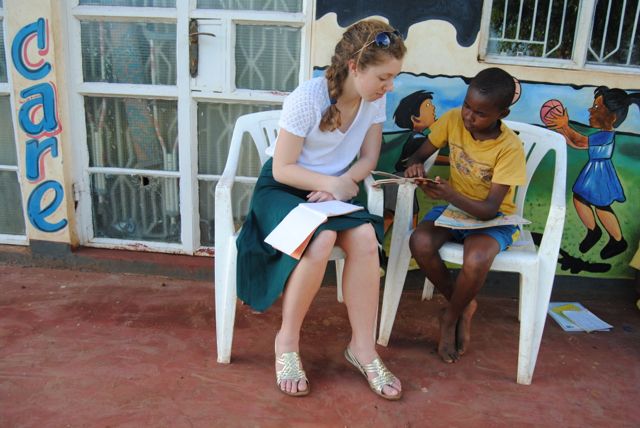 For more information about travel that gives back, visit Elevate Destinations.