I had to double take when I saw a photo of this truck enter my Instagram feed.
It's called the NWA Truck, otherwise known as Ninjas With Appetite. Yes, that's the name -- yes, it's a play on words from a Compton-based rap group of the late 80s -- and yes, I'm laughing, nodding my head in approval and pretending to be offended, all at once. Here is Foodbeast"s own Rudeluv perpetuating further ignorance by #WhiteRickRossin in front of the NWA Truck: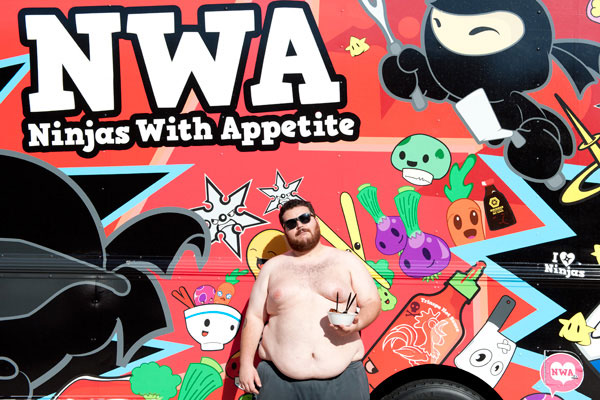 Yes, new food trucks are a dime a dozen, but this Orange County-based truck with teriyaki-based products permeating throughout their menu definitely has humor on their side. Their truck wrap is pretty eclectic, with tons of references to friends and family scattered throughout. For example, check out this awesome "Stache Can" for throwing away all those napkins: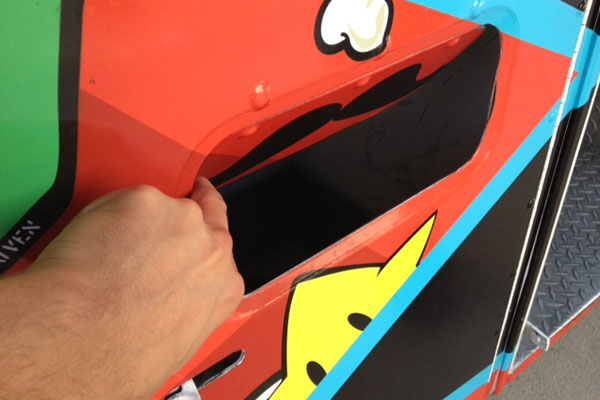 The wrap is the draw, but the food is the mainstay. They weren't serving up their Teriyaki Nachos that familiar NWA-ers may rave about, but their bowls, tacos and burritos were absolutely noteworthy. Here's a food party shot from my friend Wally: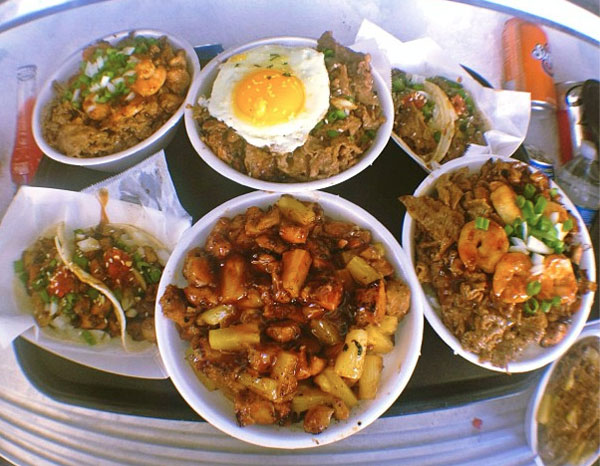 The sauce used is a variation on the truck owner's family blend, a delicious glaze that finds its way on to a number of the truck's offerings. No menu has been posted yet, but the truck's owners promise the website is launching soon. But until then, you can stay up to speed on their whereabouts by following them on Twitter and liking them on Facebook.
Photos by Amanda Martinez
[Via Foodbeast]