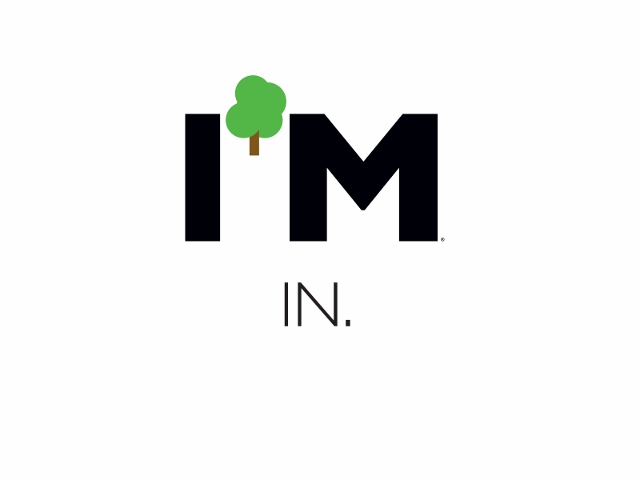 New York neighborhoods are changing thanks to Mayor Bloomberg's initiative MillionTrees NYC (MTNYC), which is making the landscape of the city greener, one tree at a time. MillionTrees NYC is on a mission to plant and care for an additional million trees throughout the five boroughs within the next decade so that the people of New York City benefit from cleaner air, cooler streets and aesthetic beauty. Whereas the ambition of MTNYC is a great display of making sustainable development work from where you are, the gem of this initiative lies within the volunteer opportunities to plant trees, take stewardship over them and educate communities on environmental care.
Prior to hurricane Sandy, MTNYC held its bi-annual tree planting event on October 27th. The event doubled as a celebration of 40 years of partnership between the National Parks Service and NYC Parks to reforest the Gateway Floyd Bennett Field recreational area, as well as six other parks city-wide. Over 400 volunteers from the community signed up via the MTNYC website, in-person or the online portal of NYC Service, and planted 5,000 trees at the Gateway site. According to MTNYC, in total, 1,365 New Yorkers helped plant 18,460 trees in a single day. Reflecting on the service that New Yorkers graciously gave, Chief Service Officer of NYC Service Diahann Billings-Burford, remarked that tree planting was an opportunity for "people to truly get their hands dirty and contribute to making the city a more sustainable place to live."
More sustainable indeed; trees absorb natural sun energy and cools down the surface of an area, which in turn reduces energy costs for each New Yorker. The total number of trees planted via hundreds of people from all ages, organizations and groups that gathered at Floyd Bennett Field and other public parks was approximately 20,000, the equivalent of close to $1 million of additional saved energy costs for NYC residents.
Planting trees is only the first step in improving the NYC environment. Stewardship of reforested areas, as well as up-keep of trees in place before new growth was added is key. In the aftermath of Sandy, MTNYC has a more challenging mission that requires the same New York community spirit that showed up to the October 27th planting day in order to continue the mission toward a more sustainable city. The immediate need for MTNYC post Sandy, is for Emergency Storm Response teams. Teams consist of 20-40 volunteers per group that will help remove litter, fallen branches and collect larger branches to produce mulch. Volunteers can sign up through NYC Service for park clean up events, as well as spread the word about resources to hard hit areas. A variety of other volunteer efforts to maintain the growing sustainability movement through MTNYC are available on short-term and long-term basis.
Short-Term Volunteer Opportunities
Year-round, volunteers have an opportunity to sign up for pulling out weeds. Throughout the life of a tree, weeds must be removed to keep the tree healthy. Volunteers meet at a pre-determined site, receive gloves, and work with a park professional to identify and pluck out weeds for a few hours. This opportunity is great for individuals, families and groups for a one-time or recurring service.
Borough Sites- Serve at any of the following locations, or sign up for more information when newer opportunities arise:
Manhattan
Imagination Playground (Friday and Saturday)
East River Park (Saturday)
Inwood Hill (Thursday)
Click here to register for Manhattan volunteer events
Queens
Mary Whalen Playground (Friday)
Rockaway - Beach 30th (Friday)
Forest Park (Saturday)
Astoria Field House (Saturday)
Alley Pond Park/Springfield Playground (Saturday)
Joe Michael's Mile (Saturday)
Click here to register for Queens volunteer events
Staten Island
Blue Heron Park (Saturday)
Graniteville Quarry (Saturday)
Midland Beach Fishing Pier (Saturday and Sunday)
Midland Beach (Sunday)
Click here to register for Staten Island volunteer events
Long-Term Volunteer Opportunities
Natural Area Volunteers (NAV)- Volunteers are being recruited for the spring and summer of 2013 to provide consistent stewardship of natural areas in the Bronx, Brooklyn, Queens and Staten Island. This service is important because it provides an opportunity to reverse some of the impact human beings have had on the environment over time. As humans began to travel across borders, we have brought with us, sometimes unknowingly, seeds from other eco-systems that are not natural to the new environment we move to. Think about a Bamboo plant that someone brings from another country to their new apartment in NYC. That Bamboo plant carries seeds and bugs that are foreign to the NYC region. The seeds and bugs can then travel through air or through materials it shedded on and land in a forested area near you. Given room to grow, the foreign seeds and bugs can proliferate rapidly because they are not subject to native bugs that keep invasive seeds and bugs in check. Left alone, invasive weeds can shade out natural area trees and rob the area of absorbed carbon dioxide and cooled surfaces. As a NAVigator for an area in NYC, you will learn to identify invasive plants and weeds and how to rid trees of them without causing damage. Trainings for the Stewardship program occur within each borough, with the next new recruitment dates happening approximately in May 2013 as other trainings continue between now and then. Email nav@parks.nyc.gov to indicate your interest in the Stewardship Program so that you can be added to their mailing list. This opportunity is great for people already tapped into volunteer networks such as Friends of Pelham Bay Park and Gardeners within communities.
Care Captains (Tree LC Mini Grants) -- Care Captains recruit teams and organize tree care across neighborhood streets around the city through the help of mini-grants that supply the team with all their street tree care needs. As a Care Captain, you will undergo two hours of training to equip you as a leader for sustainability and a champion of trees. Susan Kornaki, Volunteer Coordinator at MTNYC highlights that "the Care Captains are a dedicated group of MTNYC volunteers who are constantly motivating and leading people to care for street trees. They are the heart and soul of MTNYC because they are the reason our trees survive. They have mobilized and inspired over 400 volunteers to take care of street trees over the past six months. " For questions about the Care program, contact stewards@milliontreesnyc.org to be in touch with one of their traveling team of Outreach Coordinators.
Whether you adopt a tree, donate, care for a tree on your street or just get involved in post Sandy recovery efforts, MTNYC is grateful for your time and support. Visit the
MTNYC website
to keep up with more opportunities for hands-on training and awareness building. Sustaining New York City is a task that each of us can take on, from young children to adults. New Yorkers are notoriously prideful and good natured, with good reason. From festivities to recoveries, we get the work done that befits this city as one of the greatest cities in the world. Put your New Yorker pride where your street is and care for a tree today!