The new HBO documentary that aired Monday night called "50 Children: The Rescue Mission of Mr. and Mrs. Kraus" chronicles the brave acts of Gilbert and Eleanor Kraus, a Philadelphia couple who, in 1939, traveled to Nazi-occupied Vienna to save 50 Jewish children from the tragic fate of the roughly six million Jews who were executed during the Holocaust.
In the documentary, nine of the original 50 children, now in their 70s and 80s, testify how they went on to live full, satisfying lives, thanks to the Krauses, who put their lives at great risk to safely transport the group of youngsters from Vienna to the United States. The Krauses are true heroes.
Yet, the parents of those who were rescued also must be commended. It took real courage and selflessness on their part to send their own flesh and blood off with a pair of strangers to a distant continent, knowing it'd be the last time they ever would lay eyes on their son or daughter.
Lucie Burian Liebman, a Holocaust refugee, also from Vienna, now realizes with crystal-clear clarity how difficult, how utterly heart-wrenching it must have been for her own parents to take advantage of a similar Holocaust rescue mission and send away their son, Paul, to the United Kingdom on his own. At the time, though, an 11-year-old Mrs. Liebman was absolutely devastated by the decision to split up the family and take away her older brother, Paul, her only companion during this period of chaos and turmoil.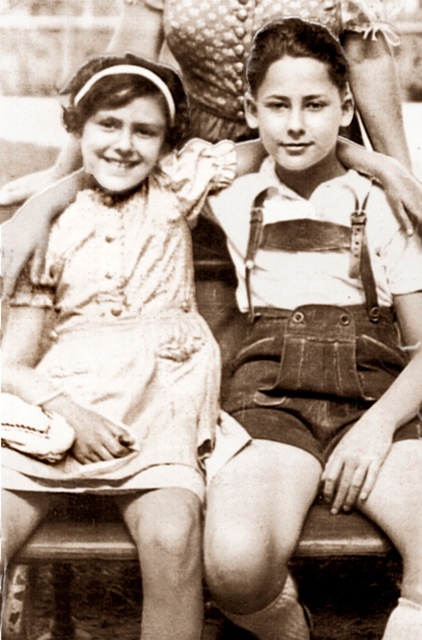 As Mrs. Liebman, now 85, describes in her about-to-be-published book, "Unconquered: The Tale of a Girl's Survival During the Holocaust" (Merrimack Media), the family had moved to Prague after Nazis had seized control of their home in Vienna. It was a year later, upon facing imminent Nazi threat again, that Mrs. Liebman's parents learned about a rescue mission being led by Nicholas Winton, a London stockbroker, and decided it was their best shot to ensure the safety of at least one member of their clan.
Paul became one of nearly 700 Jewish children Winton safely transported from Prague to the United Kingdom. Because only one child per family was allowed to be a part of the program, Mrs. Liebman had to remain behind with her parents.
As Mrs. Liebman says in the book, when Paul boarded the train that day without even turning around to wave goodbye, it absolutely crushed her.
"I never had used the word 'hate,' nor did I understand what it meant," Mrs. Liebman writes. "That day, though, I hated my parents for letting their son, my brother disappear into oblivion, for taking away the brother I so dearly loved. I loathed the world that allowed this to happen, and for the first time in my life, I grasped the meaning of 'hate.'"
For six long years, Mrs. Liebman and her parents did not have the slightest clue as to what happened to Paul. For two of those years, they themselves were too busy fighting to stay alive, always with a target on their back.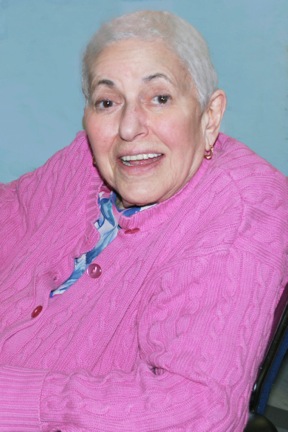 Miraculously, Mrs. Liebman and her parents -- unlike many of their relatives -- did manage to escape the horrors of the Holocaust when they were granted visas to immigrate to the United States. They started a new life in New York City.
At the end of 1944, Mrs. Liebman and her parents finally discovered what had happened to Paul. In a letter he had sent from England, he explained how he originally was taken to an orphanage in Scotland but ran away to England, where relatives lived. They, however, turned him away and Paul was on his own for all those years. Lying about his age, he joined the U.S. Army and, only after World War II ended, was he able to reunite with his family.
"Unconquered: The Tale of a Girl's Survival During the Holocaust" -- which traces Mrs. Liebman's own Holocaust journey -- will be released later this month and will be available through Amazon.com, barnesandnoble.com and markmymemories.com.