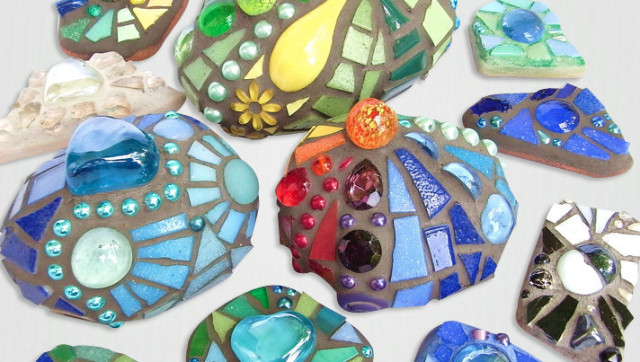 Not long ago, America's budding designers (both interior and fashion) dutifully went to college or design school, earned a degree, took a job working for an established design house, artisan (and/or mentor), and cautiously planned to launch their own business featuring their creative vision. Today that dynamic is being soundly turned on its head by a new set of entrepreneurs.
It's no secret that the recession generated many new "second-career artisans." Investment bankers, mortgage brokers, real estate agents, contractors and more found themselves looking for work, and looking inward for other skills that might be valuable. They became craftspeople, bakers, artisans -- unleashing a creative passion and a second career. And fortuitously the notable website Etsy.com had launched and was a wonderful "entry point" to the sales and marketing solution for many of these passionate creators.
Today there's a new class of entrepreneurs in the world of design, fashion and beyond -- college graduates who immediately start their business upon graduation. These risk-loving, young artisans boldly set into business for themselves with barely a moment of "real world" business experience, which likely explains some of the tremendously creative new designs we're seeing at tradeshows, runway shows and in pop-up boutiques across the country.
Pair a staggering unemployment rate for this age group (reported at 12.7 percent for August and increasing while the national average is decreasing) with a passion to bring people and values back to the workplace, and you will find a group of new entrepreneurs that focus on quality of life, quality of experience and unhindered creative enthusiasm.
This is seen in the talent of young husband and wife team Peter and Juwels, founders of Pollen Arts. The duo artfully crafts beeswax candles formed by vintage glass jars and bottles. The free-spirited couple had been competitive snowboarders and fledgling authors and came upon the idea to begin the business when walking on a beach; Pollen Arts has enjoyed considerable success at tradeshows and online. Peter and Juwels make their pieces in the kitchen of a 1975 Winnebago where they now live and travel the country at will.
"If you don't go and build your own dreams, someone else will hire you to build theirs," said Peter of Pollen Arts. "Looking at time as something to beat or wait through is a big turn off when working for somebody else. The road of independent business can be bumpy and uncertain, but there's potential -- every 'ding' of the email bell excites us as a new opportunity. I've never had that excitement or optimism working for somebody else, where the script is always set."
Harding-Lane Hats was founded by brother and sister Steve and Sarah Gifford, creating unique and fun needlepoint ball caps. They started the business directly out of college, based on Sarah's childhood hobby of needlepoint. Now this Massachusetts business is thriving, and donates proceeds from each hat to New England Coastal Preservation.
As these designers and artisans have not been affected by experiences of the business world, they are not as risk adverse, not stifled by bad experiences, but rather begin their creative pursuits wide eyed and hopeful, and happy to put in the work to build their own business and control their own destiny.
Gabrielle Bratton is a jewelry designer from Charleston, SC, who started her career as a jewelry design major at the University of Georgia. Upon graduation, she entered her metal-cast lace jewelry in the 'Made in the South' contest with Garden & Gun Magazine, promptly winning her category. As they say, the rest was history -- the line continues to grow and Gabe enjoys the ability to guide her brand and the growth of her business on her terms.
While this paper has focused on an Amercian trend, it must be noted that at the recent Paris show, Maison & Objet, there was an entire area of the eight building trade show which was devoted to "crafts," and very beautifully "crafted" creations. From glass artisans to metal workers to ceramicists, to fashion designers to a designer of "sellerie et accessories cuir" (saddlery and leather accessories), the young and enthusiastic faces provided great energy and style to the show.
As the American economy sees a shift towards small business and specialty goods, could it be that the time of mass-produced discount goods is declining in favor of the artfully crafted pieces of energetic young entrepreneurs? If so, hooray for the "small fry." As more of these passionate creative talents begin businesses, they begin a shift to the young small business person and create a new dynamic in design and fashion landscapes. And as online shopping sites such as the serve-yourself website, Etsy, and the more curated website site, Taigan, offer a way to gain consumer exposure and a way to sell on a business to consumer basis (rather than formerly they would have hired a rep and sold at retail), the layers of cost are stripped away and they are able to earn more significant margins. As AMEX honors small retail businesses with the branded "Small Business Saturday," we would love to garner the attention of AMEX for an "All About Artisans Event" served up online to the laptops of the consumer. That might just close the circle! And it might just entice this jaded baby-boomer to roll up her sleeves and take to a rolling pin!