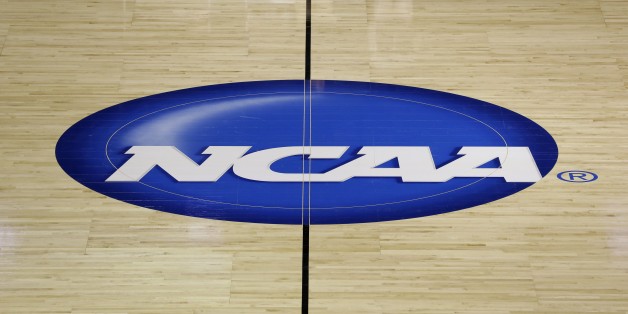 In March of 2014, National Labor Relations Board (NLRB) regional director Peter Sung Ohr ruled that Northwestern University football players were employees under the National Labor Relations Act. The University, in turn, submitted a request for review of that decision to the NLRB headquarters in Washington DC. The NLRB agreed to reconsider the case. In keeping with standard procedure, the Board invited the parties and amici to file briefs to aid in addressing the issues raised. As of this writing, we await the outcome of that review.
Among the groups that lined up to support the University in fighting the ruling and arguing against the notion that college football players are employees included the American Council on Education, eight private institutions (Baylor, Rice, Southern Methodist, Stanford, Tulane, University of Southern California, Vanderbilt, and Wake Forest), and six Republican members of the U.S. Committee on Health Education Labor and Pensions and the U.S. House of Representatives Committee on Education and the Workforce. Arguing that college football players are like all other students who receive scholarship support, they compared college football players to members of the debate team and other student activities (the campus newspaper, artists, and musicians).
While those comparisons are strategic, drawn from previous lawsuits that dealt with the standing of college athletes (Rensing v. Indiana State University Board of Trustees, 1982 being one of them), how helpful those comparisons are in illustrating that college athletes are not employees is questionable.
It's interesting that opponents of college athletes being recognized as employees choose to latch onto comparisons with students who write for the school paper, who engage in debate, or participate in the creative arts as the mechanism to be used when the veil that obscures the reality of the big time college sports business practices is lifted to reveal how big of a business it is and what its labor force looks like.
Where else on campus are individuals obligated to conform quite so much as on the university's football team, dressed as they are in uniforms that bear the names of corporations, locked into training regimens that are now year round, obligated to behave in accordance with strict conduct codes, compelled to submit to all manner of privacy invasions in the form of drug tests and other forms of surveillance, encouraged to sign away their rights, followed routinely by coaches on their personal social media accounts, regulated in terms of their conversations with individuals outside of athletic departments, pressured to perform or risk losing their athletic scholarships, called names and shunned if they are hurt or ill or simply not as productive as they were predicted to be.
The motto of the athletic department, emulative of the corporations like Nike that have a large investment in them, is "just do it". That can hardly be said to be the message for the school paper and the debate team, both anchored as they are in conceptions of free speech and independent action. The AFA credo notes "our commitment to advocacy expresses our faith in oral expression as a means to empower people in situations of their lives".
Consider how athletes empowered by knowledge and ready to advocate for a cause greater than their own are received by athletic departments and higher education officials. In August of 2013, senior quarterback Kain Colter was described by Northwestern head football coach Pat Fitzgerald as a versatile player who was willing to play whatever role was necessary to help the team succeed. An exemplar of "selflessness", Fitzgerald said of Colter, "His legacy will outlast his time with us. There's no doubt about it". That was before Colter put some of what he had learned about labor relations to use in persuading his teammates to sign union cards and file a petition to be recognized under the NLRA so as to work toward greater health care coverage, improvement in safe workplace conditions, fair compensation, and educational protections for football players and other athletes. According to Dave Zirin of The Nation, by April of 2014, Colter had become a troublemaker and his coach, a union buster. Ben Strauss of the New York Times quoted Fitzgerald as cautioning players that "You have nothing to gain by forming a union". The NCAA in its support for the University recast Colter, the once selfless player, as "self-serving".
If college football players are going to be compared to college debaters, then let's really look at whether they are similar or not. College football players have engaged in protests since the 1930s seeking better work conditions in the form of health and safety protections, fair compensation, and access to education. No known college debater has ever filed suit seeking such redresses. That difference alone might be telling us something.
The governing bodies that regulate college football players in big-time programs includes the NCAA, with a budget of just under $1 billion per year, and the Power Five conferences (ACC, Big Ten, Big 12, PAC-12, SEC). The governing body for college debaters is an organization called the American Forensic Association, whose revenue is derived from institutional and individual memberships and subscriptions, with assets of $74,000 in 2013-2014. The rule book that regulates the lives of college football players is the NCAA Manual. In 2014-2015, that document is 434 pages long. In contrast, the rules set forth to shape the lives of college debaters as published by the AFA is eight pages long (their Constitution is about 24 pages long). While students may be members of AFA, athletes may not and are not members of the NCAA. Further, while high school and college debaters may win financial prizes as part of competing in tournaments, college football players would lose their eligibility if they were to accept those kinds of financial rewards as a result of their athletic talent.
What is equally relevant and important in a comparison between college debaters and college football players is the question of why college debaters are simply debaters but college football players are constantly referred to as "student-athletes"? In the amici brief filed by Baylor and other private institutions, an argument was made that college sport was similar to other student activities because of the life lessons and the learning that took place outside of the classroom.
What would happen if one of the first lessons that college football players were taught upon their arrival on campus is the history of their own enterprise, particularly how the term "student-athlete" came to exist or the fact that the NCAA has never been opposed to paying athletes, simply paying them under the terms and conditions that it wishes to impose? Perhaps more of them would be staging protests and seeking their rightful employee status if they were introduced to Unsportsmanlike Conduct: Exploiting College Athletes, the memoir of the first full-time executive director of the NCAA, Walter Byers, who documented that in response to the "dreaded notion" that athletes might gain workers' compensation coverage:
[w]e crafted the term student-athlete, and soon it was embedded in all NCAA rules and interpretations as a mandated substitute for such words as players and athletes. We told college publicists to speak of 'college teams,' not football or basketball 'clubs,' a word common to the pros (p. 69).
College debaters might be quick to pick up on the fact that while the regulations that govern their activity do not include elaborate schemes to manipulate time, the regulation of time for college football players under NCAA rules includes "countable" (practices, meetings called by coaches, competitions, required strength and conditioning) and "non-countable" activities (athlete request for meeting, required study halls and tutoring sessions, voluntary weight training, captains' meetings, voluntary practices). Great effort is made to ensure that college football players appear to be working 20 hours when they are actually engaged in team-related activities 40 to 60 hours per week during pre-season, over 40 hours per week during regular season, and far more than the eight hours per week legislated by NCAA rules in the "off-season". Through creative accounting, a job that requires college football players to work more than the average American per week is presented as a tidy 20 hour package with one day off per week in season (even if the "day off" is a travel day where the team might together for 10 hours). On game days, regardless of the number of hours expected, only three are calculated in the weekly total as per the NCAA definition of time.
The successes of high school debaters bound for college, as substantial as they might be, are not tracked by recruiting services on a daily basis and co-branded with global corporations. In contrast, Northwestern football recruits are monitored on The Wildcat Digest, a venture promoted by 247 Sports in partnership with CBS Sports, with over 1.2 million Facebook likes. Corporations that advertise on that website include AT&T, Crest (owned by Proctor & Gamble), and Radisson Hotels. No student group on campus is monetized in such a fashion either before or after they enroll in college.
The superficial comparison of college football players to college debaters obscures just how different they really are. College debaters may participate in a national tournament but the activity of the debaters is not the substance of a multi-billion dollar entertainment industry. Based on NCAA data, the most elite college football programs in the country generated over 38 million in attendance at games in 2013. The College Football Playoff Championship game that occurred less than two weeks ago generated 33.4 million viewers, resulting in the highest ratings in the history of both ESPN and cable television. And beyond the local indicators of how large that industry is -- ESPN's $7.3 billion agreement to air the College Football Playoff, the $250 million investment made per year by footwear and apparel companies like Nike, Adidas and Under Armour -- there is the much larger set of corporate giants who now rely on the college sport industry as a mainstay. Entities like the Walt Disney Company, which depends heavily on the profitability of sports television to balance its bottom line, are fed in part by the college sport industry. So too is the gambling industry, with an estimated $60 to $70 billion generated per year on college football games.
And college sport industry insiders are well aware of how different college football players are from college debaters and other college athletes for that matter. Last December, during the Street & Smith's SportsBusinessJournal Intercollegiate Athletics Forum, NCAA executive vice president Mark Lewis stated that athlete time demands are at the top of the list of discussion items for college sport officials. He observed that time demands have "grown considerably" and athletes who have played in college and go to the professional ranks experience fewer time demands in the pros than in college. He went on to say that Division I football players are different from other athletes, very different... and that they face "very different pressures that do not go away."
And herein rests the major distinction between college football players and debaters. College football players live in an alternative universe where they work 40 to 60 hours per week and are expected to pretend that they don't. They are young men of military age who are constantly referred to as "kids". They are told that if they are hurt, that their interests will be protected and yet, the NCAA claims that it has no legal obligation to care for them after they are injured. They are told that if they are employees, they will not possibly be able to earn their degrees when anywhere from 60 percent to 80 percent of all undergraduate students in U.S. colleges and universities hold down jobs. Undergraduates are not disqualified as students because they are employees. College football players are U.S. citizens and yet, they are a class who are now being targeted by state legislators to bar them from being classified as employees without a whisper from the American public. They are U.S. citizens and yet they are pressured not to speak up.
In the final analysis, the distinction between college football players and college debaters is the fact that the industry would like college football players to remain silent. Denying them their rightful status as employees accomplishes just that.