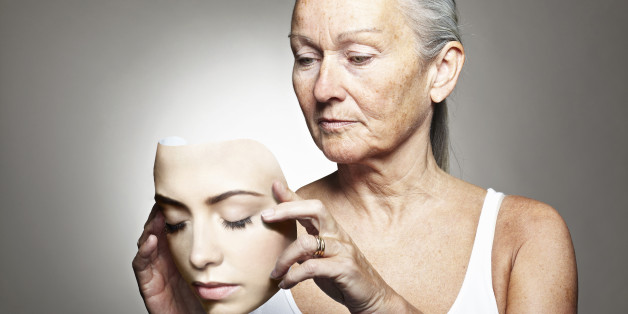 Like many people, do you fear watching your parents or grandparents get old -- not only because it may be depressing to see them diminish in any way, but also because of the burden of care-taking? Or do you think about your own aging? As you age, do you see yourself sitting in a recliner, waiting for your favorite re-run? Are you hoping to age as gracefully as possible with the aid of new medical treatments? Do you see yourself sitting on the sidelines of life, reflecting on your past deeds and achievements and anticipating inevitable physical and mental decline? You may not have to. Though passing time is a fact of life, living a mindful life can mean that getting "old" is optional.
The participants in my original "Counterclockwise Study," which has been replicated around the world (such as in the BBC television series, "The Young Ones"), not only defied getting older, they seemed to grow younger. The study was designed to investigate the effects that turning back the clock psychologically would have on people's physiological state. Before starting, a set of physiological abilities (hearing, memory, strength, posture, dexterity, etc.) were measured to help assess the impact of the experiment. Our team of researchers retrofitted a New Hampshire inn to re-create a living environment from 20 years before (replicating the music, magazines, clothing, and other aspects of that time), so that participants could step back into the mindset of their younger selves. Each day for a week, participants engaged with each other as if it were 20 years ago, discussing "current" events, watching movies from that year, and sharing their personal stories from that time. At the end of the study, the participants measured younger on virtually every measure and they were judged to look noticeably younger by others.
If a group of elderly adults could produce such dramatic changes in their lives, so too can the rest of us. Mindful living is about freeing ourselves from constricting mindsets and the limits they place on our health and well-being and appreciating the importance of becoming the guardians of our own health. The demand to participate in the Counterclockwise retreats at the Langer Mindfulness Institute indicates that my team and I are not alone in this belief. We continue to learn from our participants about how the power of a mindful approach to life can help us revolutionize our perspective on what a life of our own design might be. To become more mindful seems to me to be a New Year's resolution we all can benefit from.
Learn more about Counterclockwise and the BBC Series "The Young Ones" at langermindfulnessinstitute.com