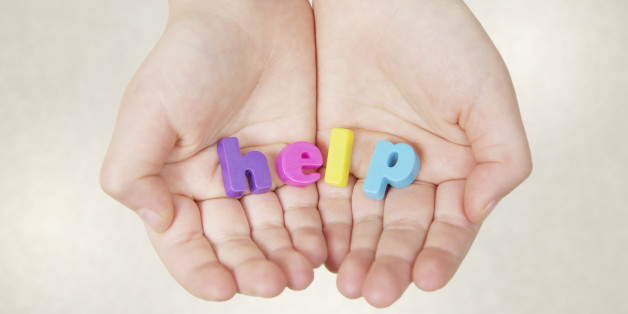 We spent all of April, National Child Abuse Awareness and Prevention Month, making a rallying cry to pay attention to our cause and to take some time to understand a very challenging topic that many of us know intimately. I've said it before: I consider myself lucky. My life could have turned out very differently had I not taken my own childhood wounds into the light as a young adult.
According to a national survey of adolescents, 73 percent of child sexual abuse victims do not tell anyone about their abuse for at least a year and 45 percent of victims do not tell anyone for at least five years. Some never disclose. That means that among us, each and every day, there are children and youth who are suffering, carrying an unbelievable burden and all the while perhaps sending us subtle clues of their shame. While exact numbers are hard to come by, more than 40 million adult survivors of childhood sexual abuse are also in our midst.
We can easily conjure up compassion for very young children who have been raped or molested. The very thought is frightful and we know these young children are blameless victims. Every day I see people deeply moved and transformed to take action because of the heartbreaking stories of 9 and 10-year-olds cared for in our children's advocacy center.
I have seen, however, some on juries lose that compassionate response if the victims are teens -- their innocence somehow doubted, especially if their behavior or appearance is in any way suggestive of "troubled youth." And compassion is almost non-existent if these victims transition into self-destruction or acting out.
Teens exposed to sexual abuse, for instance, have higher rates of teen pregnancy, are more likely to have intercourse by the age of 15, are less likely to use condoms and are more likely to have multiple sexual partners. When it comes to the issue of prostitution, 85 percent of those who were prostituted reported a history of sexual abuse in childhood; 70 percent reported incest. High rates of depression, alcohol and drug abuse are noted in the literature for those victimized by childhood sexual abuse. The Adverse Childhood Event database has spawned numerous scholarly articles that reflect the poor health outcomes of those who have not found their path to healing, including a higher than average prevalence of future intimate partner violence.
My experience is that we either quietly or overtly blame those who are promiscuous, who become pregnant as teens, that we show little compassion for those who have become prostituted, who suffer from depression, who abuse drugs or alcohol or who find themselves in the hopelessness of a violent household. Don't we personally indict those who suffer in these ways just a little -- thinking they are somehow different from us?
I visited some female inmates in our county jail around the holidays and was vividly reminded that unhealed wounds can lead us so far from who we truly are. Desperation and longing for love and acceptance can accelerate poor decisions that spiral us further and further into darkness. Those women behind bars were actually just like me, only I found my way earlier on, and they had not yet exposed their pain to the light.
Why do some survive and even thrive and others succumb to despair? Protective factors in childhood can be important. Early on, I knew the deep, abiding love of grandparents and the support of cherished teachers. I was also fortunate to have strong coping skills -- a vivid imagination, a love of reading, music and poetry.
In order to heal, those with child sexual histories must redefine their experiences. They must be supported through a grieving of all that was lost, as well as grieving and owning and forgiving the decisions they made because of their unhealed wounds.
Not every person can be saved, but we have to try. The earlier in the process we can begin to shift a victimized child's trajectory from despair to hope, the sooner the wounds can begin to heal. During April, our call to action was for adults who care about children to Stand Up: to pay attention, to learn more, to recognize and report, so that more children can be saved.
I believe every month should be a month to pay attention to what is happening to our children, and I believe that any day can be the day to begin or continue to heal. I want to make a special plea to the tens of millions of adult survivors who I consider my brothers and sisters. Consider today as a call to healing, the day you bring your wounds into the light, if only to one other person. Share your story. Call a therapist who specializes in working with adults who have histories of childhood trauma. And if only for a moment today, at least consider that you are whole, that you are inherently good, and that you can heal.
Ellen Magnis is chief of external affairs at the Dallas Children's Advocacy Center in Dallas, Texas, and an OpEd Project Public Voices fellow at Texas Woman's University.