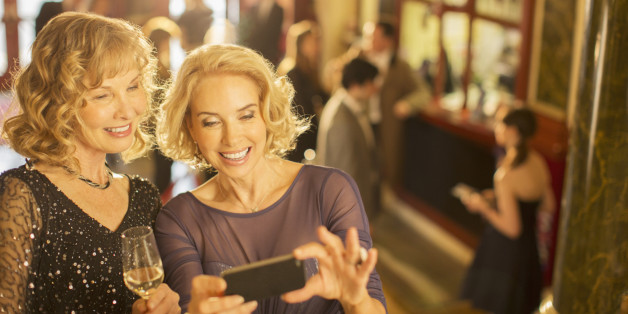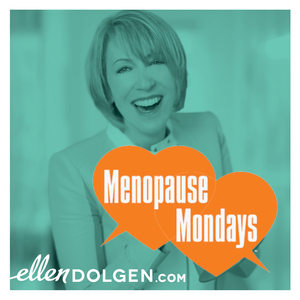 Remember, M&M's, that milk chocolate candy that melted in your mouth -- not in your hand?  At our age, M&M may have another meaning -- Motherhood and Menopause. You may find that it is you that is melting down as your perimenopause and menopause hot flashes and other symptoms are spiraling out of control.
Motherhood and Menopause are strange bedfellows. With more women giving birth at 40+, the two M's can become a challenging tag team.
How to keep calm and carry on, while not losing it with your kids on a daily basis? 
Menopause Remedies:
Friends
Diet
Menopause Doctor
Friends 
The sisterhood is a powerful group. Friends are ageless -- be sure to reach out to them, especially when menopause and depression move in. Even the renowned Mayo Clinic asserts friends will 'enrich your life and improve your health.'
Menopause support means we share, we listen and we help each other through good and bad times. It is wonderful to have a supportive group of friends of all ages that you can talk with, learn from and openly share your challenges and feelings. No matter whether you meet for coffee, a drink, a brisk walk or quick phoner -- it's amazing how much better you will feel sharing with your friends! Cheapest therapy ever!
It can be a real challenge juggling children while going through perimenopause and menopause, no matter how young you may feel in your mind. Magazine covers touting Halle Berry and Tina Fey who look perfect after giving birth at 40+ projects a fairy tale illusion. It is important to remember that these celebrities often have a tremendous amount of staff and support. On the other hand, Patsy Kensit, an over-45 actress shared her more realistic struggle with 'menopause hell' and motherhood. After her hysterectomy, she battled to find the proper HRT combination. Now past the fog, this former rock star has rediscovered the value of female friends. Kudos to Patsy for going public with her struggle. 
Diet
We have all heard the old saying, "You are what you eat". Most of us ignore this as we grab that sticky bun at the office. We know that during perimenopause and menopause women often suddenly see the numbers on the scale increasing. Menopausal weight gain is largely determined by five factors: hormones, diet, exercise, stress and genetics. It is true that we can't control all of these factors on our own; however we are in control of what we eat and changing our lifestyle makes sense. Muscle mass decreases as we age and if we don't step up our physical activity, then mathematically, we'll put on the pounds as calorie intake stays the same, but diminished muscle mass doesn't burn as many calories off as it did when we were younger.
Lay off the cupcakes while you're icing them and send sugar and refined carbs packing.  Moderate dietary changes can have a solid effect on your frame of mind. Research shows picking produce rather than processed foods, kicking sugar to the curb and eating good fats like olive oil and nuts helps to decrease menopausal symptoms by as much as 20%! 
Menopause Specialist:  
Would you take your son to a dentist to set his broken arm? Of course not! Same is true for the treatment of your perimenopause and menopause symptoms. It is important to find a Menopause Specialist. This may not be your current OB/GYN or the doctor who delivered your babies. A Menopause Specialist will evaluate your symptoms, your health history and create an individual program just for you. Ask around: your friends, your primary care physician and even a local university can offer ideas on finding the right menopausal specialist for you. A great Menopause Specialist is the best gift you can give yourself this Mother's Day.
No need to melt down; instead welcome your new M&M (Motherhood and Menopause) to the party.  With a few simple steps you can embrace menopause and love motherhood!
Happy Mother's Day!
Suffering in silence is OUT! Reaching out is IN!
For more by Ellen Dolgen, click here.
For more on women's health, click here.
Ellen Dolgen is an outspoken women's health and wellness advocate, menopause awareness expert, author, and speaker.
After struggling with her own severe menopause symptoms and doing years of research, Ellen resolved to share what she learned from experts and her own trial and error. Her goal was to replace the confusion, embarrassment, and symptoms millions of women go through-before, during, and after menopause-with the medically sound solutions she discovered. Her passion to become a "sister" and confidant to all women fueled Ellen's first book, Shmirshky: the pursuit of hormone happiness. As a result of the overwhelming response from her burgeoning audiences and followers' requests for empowering information they could trust, Ellen's weekly blog, Menopause MondaysTM, was born.
Menopause MondaysTM is a platform from which Ellen reaches the true needs of her readers through varied and substantive discussions of menopause, women's health, and the modern woman's life today as a menopausal woman. Her weekly newsletter provides readers the most current menopause news and research. With her updates, women gain access and the knowledge needed to take charge of their health and happiness. Her motto is: Suffering in silence is OUT! Reaching out is IN!
In addition to Ellen's ever-growing social media presence, EllenDolgen.com has fast become "the place" on the web for informative and entertaining women's menopause and wellness engagement. Ellen is #1 on Dr. Oz Sharecare.com Top 10 Social HealthMakers on Menopause. In 2012 and 2013, EllenDolgen.com / Menopause Mondays was named first on the list of the "Best Menopause Blogs" by Healthline. Ellen is also a regular contributor to over a dozen leading women's health blogs.
Click here to read Ellen's full bio
Like Ellen Dolgen on Facebook, follow her on Twitter and Pinterest, connect with her on LinkedIn, Google+, and Klout, watch her videos on YouTube, and subscribe to her newsletter.