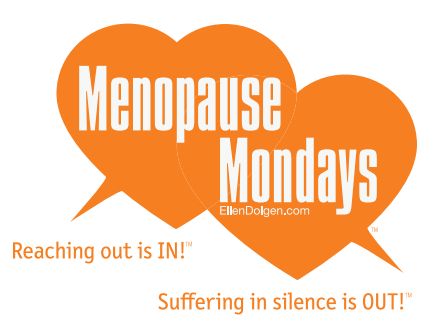 Sure, stirrups are cold and speculums look like medieval ducks, but you really don't need to fear your Pap smear.
After all, the test is one of the best ways to prevent and detect cervical cancer. Since the 1950s, the cervical cancer death rate in America has dropped by about 70 percent simply because of increased use of the Pap test, according to The American Cancer Society.
Still, the organization estimates that 12,340 new cases of invasive cervical cancer will be diagnosed in 2013 -- and about half will be in women who were never screened for the disease. What's more, the average woman diagnosed with the cancer is 47 years old, according to the Centers for Disease Control and Prevention. It is so important that every woman treats herself to a regular date with the stirrups, especially during perimenopause and menopause! Pap tests can catch cervical cancer before it ever has time to become invasive or--even better--before changes in the cervix develop into cancer in the first place.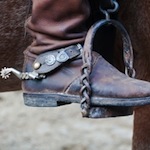 To help alleviate your fears (and the squirm factor), here are your biggest Pap smear questions answered:
What is a Pap test?
The Pap test (aka Pap smear) takes a tiny sample of cervical tissue in order to test for changes in the cervix, the lower, narrow portion of the uterus that joins with the top end of the vagina. The test detects abnormalities such as cancerous cells or cells that might become cancerous in the future, according to The Office on Women's Health.
How is it performed?
Often completed during a regular pelvic examination, a Pap involves the insertion of an instrument called a speculum into the vagina and opening it so that the physician can see the cervix. Then, using a small spatula (not like the one in your kitchen) or brush, the doc takes a swipe of cells from the cervix. The cells are sent to a lab for examination. While, traditionally, the cells were smeared on a glass side, it is becoming more common for them to be placed in a vital with a liquid preservative. According to the National Cancer Institute, one advantage of liquid-based testing is that the same cell sample can also be tested for high-risk strains of Human Papillomavirus (HPV), a process known as Pap and HPV cotesting (more on this next).
What is the difference between a Pap smear and an HPV test?
Cervical cancer screening includes two types of tests: a Pap smear and an HPV test. While the Pap test detects cell abnormalities, the HPV test detects high-risk HPV strains in cervical cells. Many doctors perform both tests at the same time, even using the same sample in a procedure called Pap and HPV costesting.
Will it hurt?
A Pap shouldn't hurt, according to The Office on Women's Health. Some women experience light bleeding afterward that is similar to spotting. Still, the worst part of a Pap is the sheer discomfort of it all--and I'm not talking physical discomfort. Let's face it, this is not what any woman has in mind when it comes to playing doctor. The gels, the speculum... none of them are my idea of a hot date. Meanwhile, paper "gowns" leave more than a little something to be desired. Couldn't someone at least invest in two-ply?
Should I do anything to prepare for the test?
It's best to have a Pap and/or HPV test between 10 and 20 days after the first day of your last period, according to the National Cancer Institute. If you're in the middle of perimenopause and have irregular periods, this can be difficult to time. But OB-GYNs understand. So if you wake up on the day of your Pap with a period, give the office a call and ask if you should postpone. The institute also stresses that for two days before testing, you should not to use douches, tampons, vaginal creams, or have sex. Basically, don't put anything up there! By washing away or hiding abnormal cells of the cervix, insertion of any foreign objects can cause incorrect test results.
How long will it take to get the results?
The waiting game is largely in the examining laboratory's court. While some labs need as few as three days to process the results, most doctors tell patients it'll take about three weeks, according to The Office on Women's Health. Don't use the waiting time to worry. Even if you have an abnormal test result, it does not necessarily mean you have cervical cancer.
What happens if the Pap finds something?
If your doctor says your Pap results are "positive," it means it presented abnormal cells. In this case, your doctor may follow up with an HPV test if one was not performed as a part of your original screening. The doctor may also repeat the Pap to determine if follow-up tests or interventions are needed. Many times, cell changes in the cervix go away without treatment, especially if the HPV test shows no infection, according to the National Cancer Institute. If you are near or past menopause and have abnormal cervical cells--but no signs of HPV--your doctor may prescribe estrogen cream. According to the institute, low estrogen levels can cause cervical cell changes that can be remedied by applying an estrogen cream to the cervix for a few weeks.
How often should I have a Pap?
Current guidelines recommend that you have a Pap test every three years starting at age 21. These guidelines also say that women ages 30 to 65 should have HPV and Pap cotesting every five years or a Pap test alone every three years. Women with certain risk factors may need more frequent screening or to continue cervical cancer screenings beyond age 65, according to the National Cancer Institute. Talk to your doctor to determine if you are at higher risk for cervical cancer.
I had a hysterectomy. Do I need a Pap?
It depends on the type of hysterectomy you had as well as your health history. If you had a total hysterectomy--in which the cervix is removed along with the uterus--for reasons other than cancer, you may not need regular Pap tests, according to The Office on Women's Health. However, if the hysterectomy was due to abnormal cells or cancer, you should be tested yearly for vaginal cancer until you score three normal test results. Meanwhile, women who have had only their uterus, not cervix, removed during hysterectomy should still have regular Paps. Either way, you should talk with your doctor about your individual needs.
When it comes to matters of health, a good offense is always the best defense. So treat your cervix to regular screenings. Tell your daughters to do the same. It only takes minutes--but it can gain you years of health and happiness.
Reaching out is IN! Suffering in silence is OUT!
Did you miss this morning's Menopause Mondays Google Hangout? No worries, you can view the hangout and join Ellen for the next Menopause Mondays Google Hangout July 1: Where the Sisterhood helps the Sisterhood. You can ask Ellen your menopause questions at this free online event! Details here ­­-->
Party in person! Tonight's Menopause Mondays Live event at Burlap Restaurant in Del Mar, California is sold out! Don't worry if you missed out on the fun cocktail party hosted by Burlap and the BlowMeCool fans as well as a special gift from the sisters of skin-saving VENeffect, as we shall have another party in August! Stay tuned here!
For more by Ellen Dolgen, click here.
For more on women's health, click here.
Ellen Dolgen is an outspoken women's health and wellness advocate, menopause awareness expert, author, and speaker.
After struggling through the silence that surrounds menopause, Ellen resolved to help women reach out and end the confusion, embarrassment, and less-than-lovely symptoms that come with "the change." Her passion to be a "sister" to all women fueled Ellen's book, Shmirshky: the pursuit of hormone happiness. As a result of her women's wellness journey, and in response to the overwhelming thirst of her ever-expanding audience for empowering information, Ellen's weekly blog, Menopause MondaysTM was born.
Menopause MondaysTM allows Ellen an expansive platform from which she broadens her discussion of menopause, women's health, and life as a menopausal (and fabulous!) woman. Her weekly Menopause News Flash provides a one-stop shop for the latest menopause and women's health news and research, allowing women the access and know-how needed to take charge of their health and happiness. In addition to Ellen's ever-growing social media presence, EllenDolgen.com has fast become "the place" on the web for informative and entertaining women's menopause and wellness engagement. In 2012 EllenDolgen.com was named first on the list of the "Best Menopause Blogs" by Healthline. Ellen is also a regular contributor to over a dozen leading women's health blogs. Her motto is: Reaching out is IN! Suffering in silence is OUT!
Ellen has appeared on the "TODAY Show," the "Rachael Ray Show," "The Doctors," Oprah Radio, Playboy Radio, NPR's "Tell Me More," Doctor Radio, and dozens of regional and national media outlets. Ellen is also one of the first regular contributors to debut on The Huffington Post's recently added site, Huff/Post50, which targets 116 million Americans over the age of 50.
Click here to read Ellen's full bio
Like Ellen Dolgen on Facebook, follow her on Twitter and Pinterest, connect with her on LinkedIn, Google+, and Klout, watch her videos on YouTube, and subscribe to her newsletter.