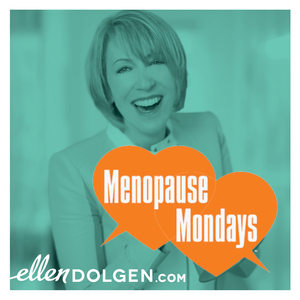 Tiny candy sugar hearts with endearing messages, chocolates in red heart-shaped boxes, flowers, sexy lingerie -- it's Valentine's Day! Want to fall in love this Valentine's Day? Before heading to the corner bar or the latest online dating site, think about when you last sent yourself some love. The University of Michigan Institute for Social Research found that college students who base their own self-worth on what others think, and not their own value as human beings, often pay a mental and physical price for it. So, ladies, this Valentine's Day -- let's channel Mae West, "I don't like myself. I'm crazy about myself!"
Here are four lovey-dovey tips to help you become your own perfect Valentine:
Start with yourself! Then send the love forward.
Make a mental note to love yourself -- find some self-compassion. Value your wisdom, your life experience, your potential. Make a list of all the loving qualities and characteristics that make you an amazing person and take them to heart. (Go YOU!) Look at yourself as you do your best friend -- with kindness, admiration and love. In referencing a study by psychologists Ed Diener of the University of Illinois at Urbana-Champaign and Shigehiro Oishi of the University of Virginia, Psychology Today notes, "True happiness lasts longer than a burst of dopamine, however, so it's important to think of it as something more than just emotion. Your sense of happiness also includes cognitive reflections, such as when you give a mental thumbs-up or thumbs-down to your best friend's sense of humor, the shape of your nose, or the quality of your marriage." Every life lesson you've experienced has added to your wisdom
Become your own BFF (Best Friend Forever).
Arrange your day around things that bring that shazam! factor in to your life! Make a lunch date with a mentor, your lover, or your mother. Arrange a saucy play date, go on a shopping spree, or indulge yourself with a scrumptious treat. You deserve it! Book it today before you talk yourself out of it! It's okay to treat yourself to something you love to do.
Time For a Tune Up?
The best way to love yourself is to take good care of your health! It may be time for a tune up! If you are in perimenopause or menopause, make sure you have a healthy vagina. Declining estrogen levels can result in thinning of the lining of the vagina (If only it had the same effect on the hips), and can cause dryness. Ladies, the health of your vagina is important whether or not you are having mad passionate sex with a partner, your vibrator or no sex at all. When it comes to the vagina, thin and dry is emphatically out. With the help of a menopause specialist you can find relief in no time.
Boomers are not anti-aging!
Aging is a gift. Because of medical advances and more progressive thinking, post-menopausal women are enjoying fuller, sexier, more soulful lives than ever before. We boomers wouldn't have it any other way. We want to celebrate life at every age. Believe it -- 60 is the new 40!
My hope is that you create a wild and crazy Valentine's Day this year with your new BFF --YOU! Indulge yourself with passion and love!
Bring on the hearts and flowers! I (heart) you!
Suffering in silence is OUT! Reaching out is IN!
For more by Ellen Dolgen, click here.
For more on women's health, click here.
Ellen Dolgen is an outspoken women's health and wellness advocate, menopause awareness expert, author, and speaker.
After struggling through the silence that surrounds menopause, Ellen resolved to help women reach out and end the confusion, embarrassment, and less-than-lovely symptoms that come with "the change." Her passion to be a "sister" to all women fueled Ellen's book, Shmirshky: the pursuit of hormone happiness. As a result of her women's wellness journey, and in response to the overwhelming thirst of her ever-expanding audience for empowering information, Ellen's weekly blog, Menopause MondaysTM was born.
Menopause MondaysTM allows Ellen an expansive platform from which she broadens her discussion of menopause, women's health, and life as a menopausal woman. Her weekly newsletter provides a one-stop shop for the latest menopause and women's health news and research, allowing women the access and know-how needed to take charge of their health and happiness. In addition to Ellen's ever-growing social media presence, EllenDolgen.com has fast become "the place" on the web for informative and entertaining women's menopause and wellness engagement. Ellen is #1 on Dr. Oz Sharecare.com Top 10 Social HealthMakers on Menopause. In 2012 and 2013 EllenDolgen.com was named first on the list of the "Best Menopause Blogs" by Healthline. Ellen is also a regular contributor to over a dozen leading women's health blogs. Her motto is: Reaching out is IN! Suffering in silence is OUT!
Ellen has appeared on the "TODAY Show," "The Katie Show," "NBC Nightly News", the "Rachael Ray Show," "The Doctors," Oprah Radio, Playboy Radio, NPR's "Tell Me More," Doctor Radio, and dozens of regional and national media outlets. In 2011 she appeared in a sold-out, San Diego production of "The Vagina Monologues." Ellen was one of the first regular contributors to debut on The Huffington Post's, Huff/Post50, which targets 116 million Americans over the age of 50.
Click here to read Ellen's full bio
Like Ellen Dolgen on Facebook, follow her on Twitter and Pinterest, connect with her on LinkedIn, Google+, and Klout, watch her videos on YouTube, and subscribe to her newsletter.
Earlier on Huff/Post50:
PHOTO GALLERY
Things I Know About Women Now That I'm Post50