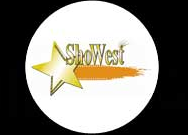 ShoWest opened today in Las Vegas. This is the trade show of the "other" NATO, the National Association of Theatre Owners and more than 2,500 people convened today at Paris Las Vegas to see what's new in the industry.
And, in fact, "new" was the message just about everywhere one turned.
The wild success of both Avatar and Alice In Wonderland mean in no uncertain terms that 3-D is here to stay.
For proof of that, just talk to Lenny Lipton. Now, this is one accomplished man. At the age of 19, while getting his physics degree from Cornell, he wrote the lyrics to the Peter, Paul and Mary hit Puff the Magic Dragon. He's written books, magazine articles and film reviews. The latter were for the alternative weekly The Berkeley Barb during the 1960s, when he hung out with Timothy Leary and Ken Kesey. He's been given a host of honors, including one from the Smithsonian Institution.
Lipton was, he recalls first drawn to film as a career when as a child in Brooklyn he went to Manhattan and saw Cinerama. Now, after being a pioneer in stereoscopic movie projection, he's developed a low-cost attachment for the traditional 35mm theater projector for Oculus3D, a company of which he is president and chief science officer.
"This will cost in the low- to mid-$20,000 range," he says, indicating an apparatus not much bigger than a proverbial bread box. "A digital stereoscopic projector (which he also developed) sells in the $70,000 range and, then, a server is needed to utilize the projector and, on top of that, you may have to pay the 3-D vendor 50 cents per theater seat. Over five years, that's $200,000."
"So," one asks Lipton, stating the obvious as a question, "is 3-D here to stay?"
"I'm an inventor, " he answers, "not a soothsayer, but it will be ubiquitous. Today, tentpole movies -- those films that support the studios -- have to be in 3-D."
The opening luncheon brought Gerry Lopez, president of AMC Theaters, to the podium. He noted that global film grosses last year were $30 billion and, in the US and Canada, $10.8 billion and that film attendance was up 11 percent.
Michael Lynton, chairman and CEO of Sony Pictures Entertainment, talked of the successes of all the studios in the last year, noting "Avatar grosses are almost as big as the national debt.
"People battered by the recession see in movies a reasonably priced escapism" and, he said, movies will last despite all the other technology available because "there is no substitute for telling a great story on a big screen. To paraphrase James Cameron, content is king of the world."
He talked about the film industry as "illustrating two important things -- stability and capacity to change. Basically, the studios that were making movies in the 1930s are still here. Yes, in 2009 US produced films were down 12 percent" but the films are bigger.
He finished by suggesting that one major change needs to be made immediately by the theater owners -- a whole new way of feeding audiences who go to the refreshment stand.
To great applause he said, "We need healthier food at the concession stand. Young people and people of color are the most frequent moviegoers and they are the ones most at risk for obesity-related diseases."
He reported that a study commissioned by Sony showed an overwhelming number of respondents want healthier food sold at movie refreshment counters. Lynton is involved in The Alliance for a Healthier Generation, an organization headed by Former President Clinton, Governor Schwarzenegger and Clyde W. Yancy, MD, medical director of the Baylor Heart and Vascular Institute, This announcement was followed by a supporting video message from Dr. Mehmet Oz.
ShoWest's first day ended with more of what's new. This time is was new independent films. Attendees were offered the opportunity to see of six films that had, mostly, been hits on the festival circuit. All were well-received but since, by attending, filmgoers agreed not to discuss or review what they saw until the films opened, I can't say any more than that.
Well, I guess I can say that, if these are examples of what's new in film, the industry is in pretty good shape.