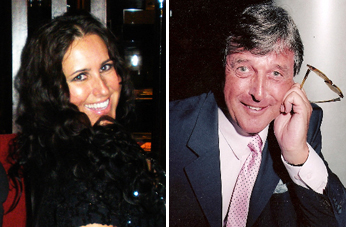 My son's birthday is December 26 and since he moved to Australia, he likes the idea that his birthday is a national holiday. I mentioned that to a friend and, in response, he asked what holiday it is. "Boxing Day," I replied. "Huh?" came his response.
Over the next day or so I asked a couple of more people if they're aware of what Boxing Day is and most said they weren't. I realized that they -- all intelligent -- just didn't know. And, since Boxing Day is celebrated around the world, most especially in British Commonwealth nations, I asked a couple of British friends about it.
The origin of Boxing Day may go back to Roman times but, to modern Brits, it is on the day after Christmas, St. Stephen's Day when, traditionally, the wealthy gave their servants the day off and gave boxes containing food, clothing, money and other gifts to servants and tradespeople. In the UK it falls always on the same day and is one of the bank holidays there.
But, of course, there are lots of Brits in the US. Those in Las Vegas have banded together to form a group they call UKLV and they throw very nice parties with music and traditional pub food. It's a way of keeping in touch with their roots and, the say, is lots of fun.
At any rate, we don't celebrate Boxing Day here. Do they? Do they miss it? And how did they celebrate when in Great Britain? I didn't know so I decided to ask some ex-pats.
Ian Wright, that distinguished chap in the photo above, says, "I'm not an ex-pat. I'm a transplanted pat. I've been here since the mid-70s."
A photojournalist for the Sunday Times , Wright had done his first photography backstage at various theaters when he was a teenager. He'd ride his bicycle to the stage door, go in and photograph the acts appearing that day. Thus he amassed a terrific collection of photos of such performers at the Rolling Stones, the Beatles, Eric Burden and the Animals, Eric Clapton....the list seems endless. These were published, along with his stories of each encounter in a book called " target="_hplink">On the Brink of Fame. Today he still writes and is a lecturer on his career for Cunard Lines.
Recalling his first visit, he says, "I came here to do a feature on the Jamaican elections and then I went to Florida to do a feature on ex-pats in South Florida and the soccer players who couldn't get a job in Britain and were living the Life of Riley on the Gulf Coast playing soccer. I met so many people and really got into the swing of it.
"I had left Britain in January -- it was damp and depressing, it was horrible. I'd left black and white and gray and all of a sudden, here, it was Technicolor."
Living his Technicolor life in Las Vegas these days, Wright still has fond memories of Boxing Day and does try to carry on a bit of it here. He says, "What I do miss most of all is the tradition of doing something to expunge yourself from all the excesses of the holiday. Everybody used to go to the local pub where the hunt met at 11 o'clock in the morning. The whole of every village green was absolutely packed. It was a great tradition. At noon everybody went in the pub and had a Boxing Day pint.
"That tradition is gone because under Tony Blair the law changed. You can still hunt, but you can't chase of kill anything.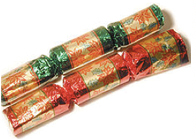 "Today," he adds, "I go to the British shop here in Las Vegas and get Christmas pudding and Christmas crackers (photo left)." The crackers -- clearly so-named because they look like a firecracker, not because you can eat them like a cracker -- contain little prizes, like a small toy and a traditional paper hat.
Samantha Ratcliffe-D'Arrigo (photo left above) came here 12 years ago after she met musician husband Jim, an American, on a cruise ship. They own Vegas Rock Dog, "clothes for hip dogs and humans."
"Boxing Day," she recalls, "was a family kind of day. On Christmas Eve we'd go to the Children's Hospital with presents. Then we had Christmas dinner at one sister's house and on Boxing Day we'd go to another sister's and eat more food and drink more booze. It's nice because, with the demands placed on different family members, you don't always get to see everyone on Christmas Day. And, so, it was almost like having two Christmases."
While she, like Ian Wright, does shop at Las Vegas' British Grocers Store she says, "on Boxing Day, we'll just go to a party. It will be fun but it won't be like home. I talk to my family all the time, but I miss being there this time of year."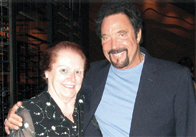 My friend Shirley Fishwick (pictured with another Welsh person at left) is from Llantrisant, Wales. She lives in San Mateo and is among the fortunate Brits in this country because she has much of her family close by.
Does she have Boxing Day memories? "Yes, I remember hearing stories about actual boxing matches being held on that day."
Does she do anything to celebrate these days? "No! I'm in America now. The banks are open. It's not a holiday at all."