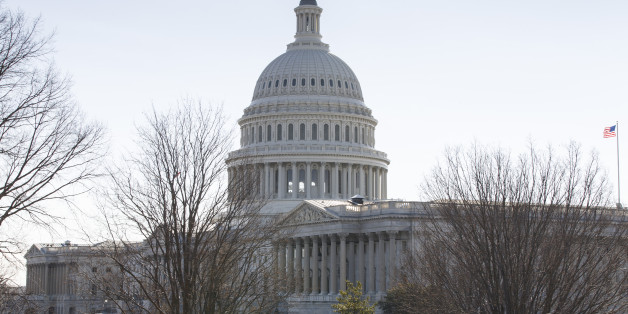 November was an excellent month for women in politics! Women accomplished more than ever before this past election. While we still do not have a truly representative Congress in terms of the amount of women who represent us in our nation's capital, great strides have been made in the right direction. And with the continued hard work of candidates, campaign workers, non-profit organizations, political parties and voters, we will one day have the type of Congress that we hope for. Here are four reasons why November was a great month for women in politics.

More Than 100 Women in Congress

While having just over 100 women in Congress is far from parity, it is progress. Historically, it has been through this incremental progress that our nation has seen monumental changes. Since the first woman was elected to Congress, former Representative Jeanette Rankin, the nation has steadily elected more and more women to serve in our nation's capital. Former Congresswoman Jeanette Rankin said after being elected, "I may be the first woman member of Congress but I won't be the last". Her words are in the process of being fulfilled; almost 100 years after her election, we have more than 100 women in Congress!

More Republican Women Senators to Date
The 114th Congress will see six female Republican Senators, the most ever to be elected to the Senate. Thanks to the elections of Joni Ernst (R-IA) and Shelley Moore Capito (R-WV), the number of female GOP senators is steadily increasing.

More Women in the Senate Leadership Than Ever Before

Senator Elizabeth Warren, Senator Amy Klobuchar, Senator Patty Murray and Senator Debbie Stabenow, to name a few, have all joined the Senate leadership team. Most notable is Senator Elizabeth Warren's leadership position, which was created specifically for her. This is the most women in leadership in history of our country.

More Women Minorities Have Been Elected to the 114th Congress

There will be more minority women in this Congress than ever before. In the 114th Congress, there will be 18 African American women, nine Latina women, and five Asian/Pacific Islander American women. This is an amazing accomplishment for women of color.

This list of notable accomplishments that women have achieved with the November 2014 election is much more than the list above. Women have become first woman in their state to be elected to state-wide positions; the youngest elected to Congress; and the first minority woman elected to Congress from their state. Congratulations to these women for their belief in their ability to lead, their hard work in their campaigns, and their election to the seat of their choice. While we still have more to achieve, women have made important progress in 2014.