In just one month, I tagged along with visiting family members on all of the top three day trips around Melbourne, Australia. Some of them, twice. And, even as a skeptical traveller eager to avoid crowds, I can say that each destination is more fulfilling than the next.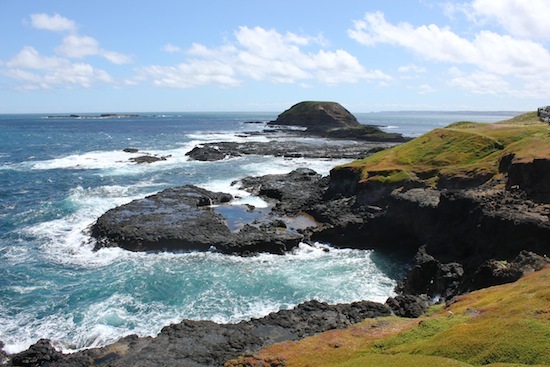 Phillip Island
The trip to Phillip Island can be a hard sell. It's about a two-hour drive from Melbourne and is probably most well-known for its population of fairy penguins that make their home on the shores of the island at night (which you can also see for free in St. Kilda without leaving town). That means tour busses. But we took the destination on in a different way and found that it doesn't have to be an overcrowded trap. Arrive around lunch time and grab a bite at one of the fish and chip shops along Phillip Island Road in the island's main town, Cowes. Explore the sands, shallow waters and pier at the end of the road, and keep an eye out for the occasional seal exploring the pilings under the dock. Next, head back towards the Koala Conservation Center. For a notably small fee, visitors are able to walk through the trees on a raised walkway and view koalas up close in their natural habitat. The Nobbies are also worth a visit; stroll along the cliffside boardwalk where a rolling carpet of green succulents drops off into swirling, cerulean waters. Don't bother with the visitor center. Keep an eye out for nesting sea birds, red belly black snakes and, of course, fur seals out at Seal Rocks. Binoculars are necessary. Tour busses should be rolling in by this time, carrying plenty of eager penguin viewers. Head back to the viewing grounds if you wish, but know that the island has plenty more to offer if birdwatching amongst crowds isn't your thing.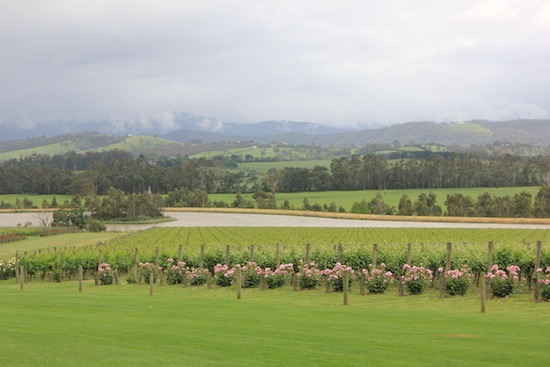 The Yarra Valley
Don't just go to the Yarra Valley for wine. Of course, the area is home to some beautiful and notable vineyards well worth stopping at; Yarrawood Estate, Yering Station, Domaine Chandon and Coldstream Hills are just a few of the multitude of wineries welcoming guests to quaint cellar doors and gorgeous grounds. But be sure to leave time for other attractions, too. At Yarra Valley Dairy the stench of manure may be as ripe as the cheese, but the tasting counter in a rustic shop offers nice environment in which to break for a nibble of homemade chevre. Punt Road Wines is the home of Napoleon Cider Company, where pear and apple cider tastings are a quick distraction from grape. The Healesville Sanctuary is a place where visitors mingle freely with wallabies, rainforest birds and fruit bats --many enclosures are open for guests to walk through and close encounters with kangaroos and koalas are available. Also in Healesville, the White Rabbit Brewery is a hipster's haven. Its neighbor, Innocent Bystander, serves up reasonably priced pizzas that are perfectly accompanied by a refreshing glass of the brand's signature pink Moscato on tap.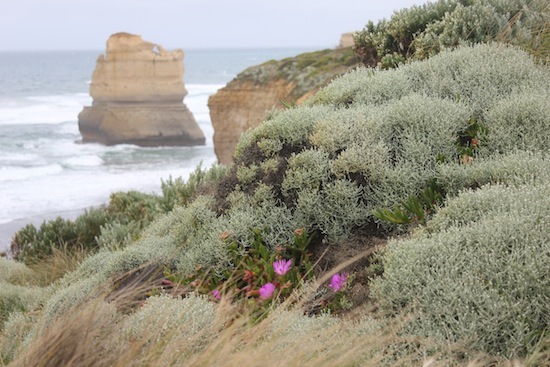 The Great Ocean Road
The road winding along the shore and through the rainforests between Victoria's Torquay and Port Campbell is indescribably beautiful. In places, rolling mountains of forests and sheep fields meet sandy beaches. In others, towering cliffs meet the roaring surf. Torquay marks the unofficial beginning of the road and is pretty well established as a surfer's paradise. Lorne and Apollo Bay offer lazy towns with accommodation and beaches attached, and Port Campbell is plotted just between some of the most awe-inspiring natural landscapes in the state including the Twelve Apostles, London Bridge and the Loch Ard Gorge rock formations. A walk through the tree ferns and ancient beeches at Maits Rest is a quick journey through flourishing rainforest, and a drive down Otway Lighthouse Road yields unbelievable wild koala sightings. The major sights along the road are just about doable in one day, but a stopover in Port Campbell makes the journey more relaxing. Sounds of the Sea B&B is an eclectic and friendly place to stay the night and eat a big breakfast in Port Campbell, and the Forrest Brewing Company is a good choice for a lunch pitstop on the way back towards Melbourne.