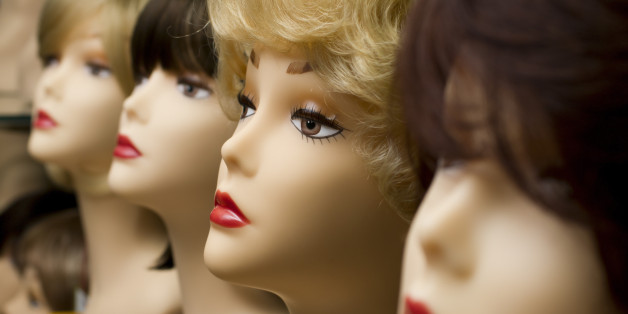 Let's face it: seducing straight guys ain't that hard. A little cleavage and some footsie is pretty much all it takes. The challenge comes after 10 years of marriage, when a lot of the mystery is gone and Internet porn never has a headache. What follows are six classic approaches to seduction that you can make your own, even when you know your fella's a sure thing.
The Detective: It's the quintessential seduction technique: Show up at the door (the front or the bedroom) or pick him up somewhere (work or the airport) in a trench coat, heels and not much else. It's a bold move that takes nerve and confidence. But before you bust it out, just be sure you've got a backup outfit handy in case of emergencies. And don't feel obligated to wear the traditional lace garter-belt ensemble underneath. An oversized "Go Mets!" T-shirt, especially if he's a fan, might work just as well. What's sexier than a sense of humor?
The Anaïs Nin: In an email, text or--get this--a handwritten lust note (yes, they still make nice pens), tell him what you want to do to him right now in great graphic detail, preferably sent to him when he's in the middle of an important business meeting. This also works whispered in his ear in the middle of a crowded party, a movie theater, or a restaurant.
The Centerfold: No need to have bleach blonde hair, fake boobs or access to an airbrush. A softly lit digital pic taken from a flattering angle will do the trick. Send him one on your camera phone, leave one in his briefcase, or slip one under his pillow, etc. When you take it yourself, you can art direct so as to leave something (including your identity) to the imagination. Note: Only for the man you really, really trust...Not recommended for marriages on the rocks.
The Julie McCoy: Plan a guy date: take note of his likes (e.g. microbrews), hobbies (e.g. fly fishing), and interests (e.g. politics) and then plan a surprise date around them. For example, pack a picnic with a six pack of his favorite ale and have him teach you how to fish while you debate the merits of the electoral college system. From then on, he'll be happy (okay, willing) to go shopping with you and hold your purse.
The Mrs. Robinson: If you rarely take erotic control, then step up: make the first move, tell him what you're going to do to him, have him lie back while you call the shots (you can even tie him up so he complies), you undress him, then yourself (or not)...guaranteed he'll be putty in your hands (unless he's a meathead).
The Pretty Woman: Creating the illusion of variety can help spice things up. Like Julia Roberts, don a blonde bobbed wig and some thigh-high boots (or whatever outfit or Halloween costume makes you look and feel like a new person) and have fun with a little light role-playing: "Hey there, stranger..."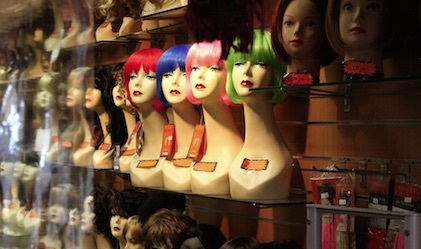 MORE LIKE THIS ON EMandLO.com: