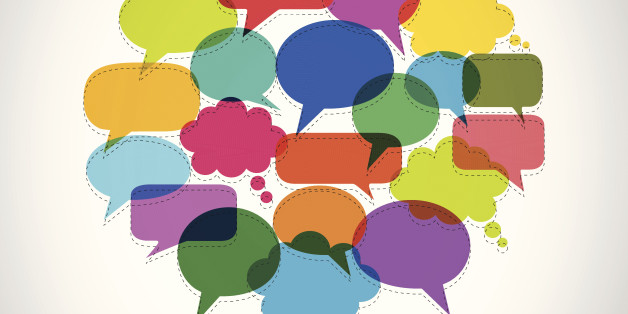 If you follow adolescent and young adult (AYA) cancer organizations and advocates on Twitter, you may have seen the hashtag #AYACSM popping up in your feed over the last ten months. The hashtag was developed for the adolescent and young adult cancer societal movement by Maureen Sweet of Stupid Cancer (stupidcancer.org; @MaureenSweet), Billy Paymaster of Hope for Young Adults with Cancer (www.hope4yawc.org; @UKFann00) and myself of CancerFightClub, a program of Hope & Cope at the Jewish General Hospital in Montreal (www.cancerfightclub.com; @EK_Drake) back in November of 2013. The idea at the time was simple and relative to the reason why all hashtags are created: to develop something that we could use to search for and find each others' advocacy-related tweets. We initially referred to it as the bat signal of the AYA cancer movement -- something we could use to alert each other about a particular 140 character message that may be of interest. We did not realize at the time that what we had created to stay in touch with each other would be used around the world!
Shortly after we developed and started using the hashtag, we decided to make things official and filed to register #ayacsm with Symplur under their cancer tag ontology. What we began noticing was that the hashtag was being picked up by other organizations and it started cultivating a range of tweets all related to the adolescent and young adult cancer societal movement. With the popularity of the hashtag growing (at the time of writing it is currently the top trending cancer tag ontology), it was clear that we were cultivating a following. From Australia to the United Kingdom, people were beginning to interact with one other in a way that we had not seen before within the AYA cancer movement.
While Twitter has been abundant with messages related to the AYA cancer movement, there have still been gaps in conversation around the many issues related to advocacy in the AYA field. It became clear that we could use this new found following to start orchestrating larger advocacy conversations. We know that cancer advocates work better together than apart. While our approaches may vary, our goals are the same. #ayacsm is a way to bring us together to find ways to better achieve these goals. We have reached a point in the advocacy movement where we need to take more direct action to give young adults the age-appropriate tools and resources they need to live well. By bringing advocates and organizations together through #ayacsm, we can educate each other on the resources that are available and the initiatives we are taking. This gathering can then help begin to address other advocacy issues, like burnout, that are often considered taboo. We have long talked about bringing everyone together and it is now time to make this idea a reality. This is the idea that inspired our creation of the #ayacsm tweet chat.
The idea of a tweet chat dedicated toward the AYA cancer societal movement seemed like an organic step towards looking at the issues we face as advocates and brainstorming ways we can move our united missions forward. Billy, Maureen and I filed with Symplur to create this healthcare tweet chat (at the time of writing it is the top trending healthcare tweet chat). Tweet chats break down some of the barriers that exist in addressing issues. Symplur has noted that healthcare social media is destroying traditional hierarchies built into healthcare systems.
Whether you are a small or large organization, or someone interested in getting into advocacy or a pioneer, anyone can participate from anywhere in the world as long as you advocate for the needs of young adults living with cancer. Our first chat included nonprofit employees, researchers, patient advocates, healthcare professionals, caregivers and more. This span of involvement in the movement is diverse but our focus is shared. The chats take place the third Thursday of every month at 4 p.m. ET. While we have only held the inaugural event at this point, our goal is to bring together advocates to discuss real issues and brainstorm ways that we can better achieve our goals. Highlights from our first chat included fostering connections between advocates and identifying some of the triumphs and challenges we share. Our goal is to continue to unite advocates in order to inspire more collaboration and coordination of efforts in supporting AYAs. We also need to support one another in the challenges we face in this field. We hope that if this is something of interest to you that you won't hesitate to join us for our next chat!