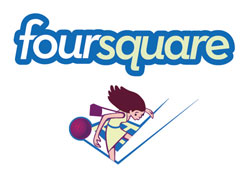 If you haven't joined Foursquare--a location-based social media site--we've got one more reason why you should: Now you can get tips from Bon Appétit editors about where to go and what to eat based on where you are.
Here's how this works: Foursquare is similar to Facebook or Twitter in that you can become virtual friends with other people then communicate with them through the service. But on Foursquare you can "check in" at a location--a restaurant, park, shopping mall, museum, etc--when you arrive (using your phone and one of Foursquare's mobile apps), which sends a message to all of your friends telling them that you're there. By checking in, you can find out what your friends liked about that spot, which of your friends are nearby at the time, rack up points, earn badges, and become "the mayor" of any spot you've visited more than anyone else on Foursquare.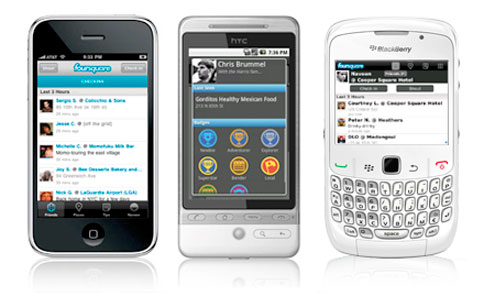 The service also allows you to leave tips at a location. So if your favorite bakery has a killer chocolate chip cookie, leave a tip tagged to that bakery that all of your friends will receive if they check in anywhere nearby. (For example, if you've got a friend wandering around New York City's Upper West Side, you owe it to them to leave a tip at Levain Bakery regarding cookies.)
Conversely, if any of your friends have discovered something great to do, eat, or drink, they can leave a tip there, and when you check in nearby you'll receive it.
That's where we come in. Our editors have hundreds of tips to share with you, and we're loading them all into our Foursquare account to guide you to the best epicurean destinations on the planet. Become friends with us, and you'll start receiving these tips based on where you are and what you're doing.
Last week, we added our Top 10 Spots to Drink Beer in NYC--a guide to the best beer gardens and brew-centric restaurants in the Big Apple.
If you have any questions about Foursquare or how to become friends with Bon Appetit, please don't hesitate to contact me.
More from Bon Appétit:
5 Restaurant Service Pet Peeves
Would You Go Grocery Shopping on Facebook?
3 Foods You Should Never Sneak Into The Movies
Mom Was Wrong--It's OK to Eat with Your Hands
Rent Them Now: The 6 Best Food Movies of All Time