Beyoncé opened her 2015 concert tour in Philadelphia and decided to set the tone by stepping out on stage after playing this viral video of Ronda Rousey. While I don't follow the UFC and I don't approve of swearing -- in my professional communications -- Rousey's video crystallizes a point of view about how girls should be raised and my own point of view about why athletics are so important.
Haven't heard of Ronda Rousey? Then you don't know she's a U.S. Judo medalist from the Beijing Olympics. Then you don't know she completely dominates her weight class in the UFC. Then you missed her in the movie, Furious 7. But now you've seen her viral video, learned Rousey's mother didn't raise a "do nothing bitch," and that's the point of this column.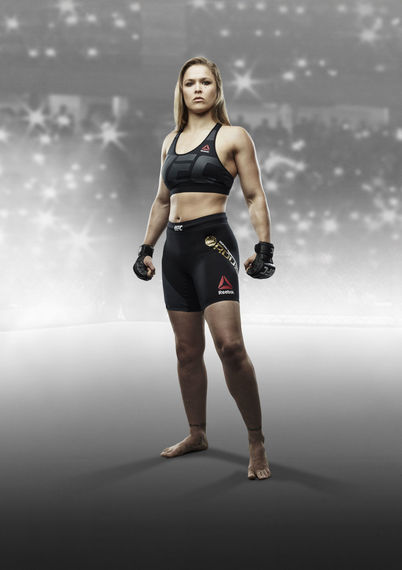 I've written before that young athletes need parents who are a role models. In this case, let's turn to Rousey's mother, AnnaMarie, who, in 1984, became the first person from the U.S. -- male or female -- to win a World Judo Championship.
Obviously, AnnaMarie is a pioneer, a bold, fearless woman of accomplishment and, equally obviously, she's passed that on to her daughter. In Ronda's own words, her mother didn't raise her to be a "do nothing bitch." Double negative aside, it's clear Ronda Rousey is inclined to take action, work hard, take risks and, in other words, do something.
Girls today must be raised to be predisposed to taking action and competing in sports is still the best way to instill that lesson. Competing in sports teaches girls self-reliance and self-respect, two of the most important lessons for how to be an adult. Taking selfies and shopping? Not so much. We need girls who can stand up for themselves in a world that treats women only slightly better than it did two generations ago.
Our girls need to learn to "do things," try things, fail, recover, try harder and win. As Samuel Beckett put it:
Ever tried. Ever failed. No matter. Try again. Fail again. Fail better.
Or, as Sheryl Sandberg says more simply, "Lean forward." And sports is all about trying and learning and failing and winning. It's all well and good that we tell our girls they can be anything they want to be, but it's a hollow promise if we don't teach them how.
Ronda Rousey wins most of her fights seconds after the bell rings, dropping her opponents into an armbar and frequently dislocating their elbows. While, this might not be your choice as a role model for your daughter, I'll choose Rousey in a world where there are still too few role models for young women. And when Beyoncé asks the question, "Who run the world?", today's answer is women who do something, like Ronda Rousey.