This is one of ten shortlisted entries for our Things To Do Before You Die contest. We will try to make the winning idea happen.

The other entries on the shortlist are:

"Inform The World About Lyme Disease" - Beth Ross

"Improving The Lives Of Dogs" - Emily Grossheider

"Becoming A Regular Size" - Will Holt

"Seeing Through Photography" - Jeremy Braun

"Live Like We're Dying" - Jonathan Winegarden

"One Wish Before I Die: Let Women Lead" - Claire Charamnac

"My Wish For A Buried Life" - Ashley Calarie

"The Dark Has Its Own Light" - Mary Rose Betten

"Thank You For Being A Teacher" - Caroline Cretti

"My Wish: To Be A Professional Pinup Model" - Alicia Leeman
It was May 24, 1996 and I was about to receive the best birthday present I have ever been given; my first dog. Clayton was a chubby, squirmy puppy that panted and drooled the whole ride home.
Less than a block before we got home, he got car sick. My sister screamed in disgust, but I was smitten. That evening I got to stay up extra late to wait for the puppy to go potty (one of the many perks of owning a puppy, as many of us know is a lack of sleep).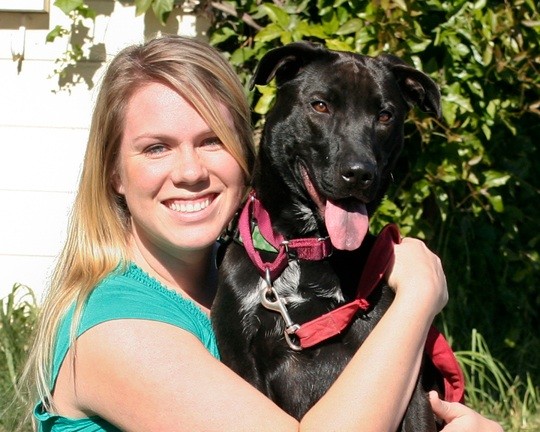 As Clayton grew my family cared for him, but more than anything, he cared for us. He slept with me when I was sick, sad, or lonely. When I was scared of the dark, he came with to protect me, and he slept under the covers with me when I was cold.

As the years went on, my family incurred the expense emotionally and financially of having an aging dog. We all held each other and Clayton as he took his final breaths and cried together for the next few days; something was missing, our puppy that consoled us when we couldn't find comfort in humans. I had to give back the love and comfort my dog gave me time and time again.
I have volunteered and worked at my local non-profit, no kill dog shelter since I've been in college. Now I have been hired as the shelter director and I desperately want to improve the lives of the dogs that live at our shelter while they wait for their forever homes.
One way to do this is provide the medical care that they need; and a tool that we need is an ultrasound machine. This machine would allow us to easily diagnose conditions early on in progression and be able to properly medicate and save more lives. This is so important to our operation and before I die, I need to make an impact on the dog community to give back what Clayton gave to me.