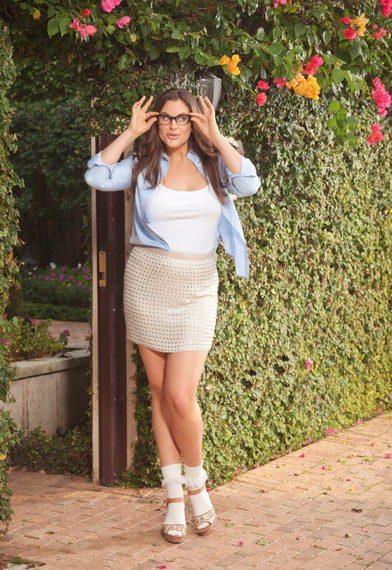 Have you ever been told that you're really special? Of course you have! Did you go to bed last night, wake up, and get dressed for the day, today? Of course you did. That, is the paradox of life; we're all so special, yet we're not really special at all; which is why learning to brand yourself well, is so important. I'm am going to teach you how to separate yourself above and beyond the rest of the pack by finding confluence, showing you exactly how I branded myself, teaching you the best and only method and how to gain influence, and most importantly, the story of, "I'll remember you!"
Finding confluence is the key to creating a brand which is totally unique to the market. With all of my interests and expert skills in several different areas, I was able to combine them all to create the product which is mine, or better known as My Kind of Life. I took my skills as an international model, my background in eating disorders and overcoming them with a plant-based diet (vegan diet), my knowledge of entrepreneurship, my talent as a writer and my fulfillment in helping others reach their goals (among other skills that I use), and combined them all to make a product that no other person can create--because they aren't me, and they haven't had the same experiences. This unique product is a nonthreatening way to eliminate all competition while offering a creative product to a variety of consumers. For instance, you could be a loyal reader of My Kind of Life because you've dealt with eating disorders in your past, and stumble upon an article about entrepreneurship that inspires you. By finding confluence in your passions and branding yourself as a convergence of all of the things you're an expert in, you can target loyal readers like yourself from a variety of large, influential markets.
My journey began six years ago writing pieces for my small blog, MLEstyle, where I wrote about everything that was going on in the Washington, DC metropolitan area. Around that time, I learned to heal my 10 years worth of eating disorders with a plant-based diet, and went on to Cornell to graduate with a certificate in plant-based nutrition, just to ensure that I was an expert and to reinforce why I made the decision to eat a plant-inspired diet. Soon after, I started to travel the world as an international model, at a size 14, and learned that the only size that matters is the size of your brain, and your heart. After I noticed that all of my interests were very diverse, I thought, hey, I should combine all of my interests and turn it into one big inspirational business to teach smart people in search of something greater, just how to find their greatness. Enter, My Kind of Life. I did not start off as a booming business; I grew organically year to year with what I felt was fulfilling, as well as what I witnessed changing and inspiring the lives of my loyal, smart readers in search of something greater.
I noticed a sizeable shift in my success when I offered my clients what I like to call, the best and only method. I built the very best product that I could--polished, influential, unique--and I made sure that I was the only business that offered those particular services with a very unique market convergence. For example, I could introduce a client that wants me to talk about eating disorders to my loyal readers that came to My Kind of Life to learn more about long-distance marriages, or maybe cruelty-free household products. I offer the best service that my client can find, and the only service that will share their product with markets that are unrelated but still qualify as a highly sellable market. Smart people that are interested in reading about entrepreneurship are more likely to buy cruelty-free products to clean their home from a trusted source, like MKoL, that they refer to for honest opinions. By using the best and only method, your client can no longer ignore you--they need your influence!
Gaining influence is one of the more labor intensive and rewarding acts of branding yourself as a business. Lots of smart people that want to gain more followers on their social media platforms ask me how I built up my strong social influence. It is important to know that I started my social platforms in a time where dinosaurs roamed the earth. As one of the first adopters of technological and social branding, I had years and years of time to build up a strong foundation of smart and loyal friends. If you're just getting started on social media, you're still in luck. With my experience, I know that the number of followers is not as important as the loyalty of your followers. From the beginning stages of my social media days, I was able to sell my friends the outfits that I wore in campaigns, the snacks that I endorsed, and the cruelty-free household cleaning items that I used.
Here are the two easiest, free ways to gain loyal followers:
1. Write articles for publications that have over a million hits in one month and are aligned with your business model in some way (wellness, entrepreneurship, inspiration). When you write an article, it is archived online for the rest of the internet's existence, so people can refer to it forevermore. If you write a timeless piece, this is called evergreen marketing, which is a very effective way to get loyal readers to subscribe to your newsletter and social media channels continuously, not just at one point in time. By writing for publications that are aligned with your business model, the publication shares their valuable contacts in exchange of your offer to write free content for their readers. It's a fair trade when you're trying to build your own brand.
2. If you're trying to gain smart and loyal readers, you must brand yourself by sharing your story, and giving them something to relate to. The online industry can be so impersonal, so when you share your story like an open book, you are introducing yourself to someone you may never meet in person, on a much more personal level. Have you ever friended someone on social media that you barely knew, and by watching them share their personal life in their pictures and status updates, you feel like you know them better than you ever did? This is the influence that sharing your story can have on friends and loyal followers.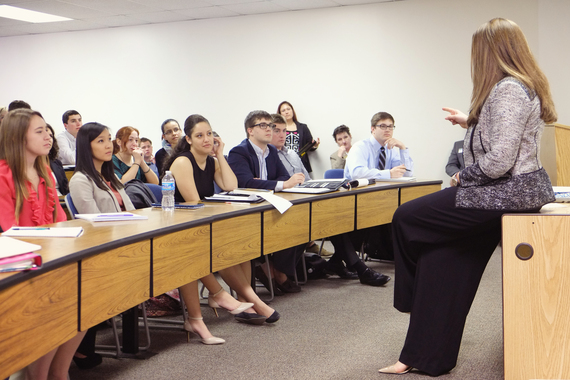 The last and most important lesson in learning how to brand yourself as a business is the story of, "I'll remember you!" When I was in college, I scored the most coveted internship in the entire publication world: I was picked as an intern for Conde Nast Publications at Allure magazine. On top of that, I was chosen as one of the top publication interns to become a member of an invite-only private summer series where interns were able to meet with the top publishers and editors to listen to them share about very of-the-moment hot topics, like the rise of digital media--like I said, when dinosaurs roamed the earth.
Every Wednesday morning, I would join in a group of the top publishing interns and we would meet in a private location tucked away in a different publishing building. The mornings usually started off by stuffing down free bagels, pastries and coffee until our one nice pantsuit needed the hem taken out at the waistline. Each week, we were sent the itinerary for the following week and one week, I felt like Willy Wonka's golden ticket arrived in my e-mail. "Next week's seminar: Atoosa Rubenstein." Holy crap! The one person I had been dying to prove myself to, the youngest editor in NYC that paved her way to the top-selling magazine (at the time) Seventeen Magazine. Her rags to riches story and her fast journey to the very top of the industry was exactly the message I wanted to align myself with.
That Wednesday morning, I had put on my best Lilly Pulitzer pink pinstripe skirt suit, curled my hair, and added all of the sparkliest accoutrements that I could find. If you threw me off a boat, I was the perfect shark bait. I went to the meeting, armed with the knowledge of Atoosa's career and her inspiring life story, and instead of stuffing my face with free pastries, I used my time wisely and courageously walked up to Atoosa. She was sitting all alone, in the front of the room, and waiting for the seminar to begin. I reached out and shook her perfectly polished hand, introduced myself, and told her that I was really excited to hear what she had to say to us. By breaking the ice, and not being afraid to politely introduce myself with confidence, we quickly became friendly.
As the session began, I used my laser focus to show her that I was really interested in the lesson that she was imparting. All of the sudden, Atoosa stopped her train of thought and said, "There's something more important than the current state of digital marketing that you all can learn a tremendous amount from. The lesson is, that 'I'll remember you.'" As she pointed her long skinny finger towards me. At that time, I knew the pink suit with my bedazzled necklace really did the trick! Before I left the house that morning, I took one more look at my pink monochrome outfit and I knew that it would be impossible for her not to take notice. "The way you came up to me and utilized the free time to meet me in the beginning of the session, you shook my hand, introduced yourself with confidence, and quickly, we became friendly. I will remember you for your courageous introduction and your gratitude and acknowledgment that I took the time out of my busy day to share with you all about a piece of the publishing world. I'll remember you, and not only that, but if you ever want a job out of college, I will hire you!" So, it wasn't the suit after all.
After someone popped the inflated balloon my head had taken the shape of, I came to realize that by being comfortable in uncomfortable situations, and by sharing with Atoosa how grateful I truly felt that she came to speak to us, I used the most important lesson in business: the, "I'll remember you," rule. What can you do to get someone to remember you, or your brand? Is it a firm handshake with a clear, concise and interesting introduction? Is it a handwritten thank-you card in the mail (or email)? Is it a kind gesture to help with no string attached? If you can do something that burns a memory in someone's mind forever, they will always remember you and the authenticity of your brand.
If you are interested in learning how to brand yourself, learn to use these five action items to grow a strong brand that attracts smart and loyal followers. You are great enough to do anything you believe in.