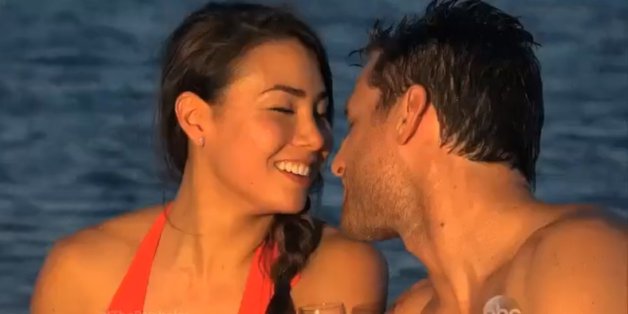 Welcome back to the wonderful world of white wine tears, roses, grammatical incorrectness and two-month journeys toward engagement. That's right, "The Bachelor," has returned -- this time with the ever-adorable increasingly detestable former pro soccer player and single dad Juan Pablo at its helm. This season, we'll be recapping the highlights of each episode in haiku.
10 Haikus About Juan Pablo's Tear-Stained Trip To Miami
Miami: Land of
Free bikinis, Camilla.
Juan: "It's getting real."
"Like, what is Sharleen?"
"The one," says JP. "Normal,"
Says America.
Kissing JP: Good
Cerebral connection: Bad
What's a girl to do?
JP likes Shar's words.
Shar wishes she were dumber.
This will def work out.
Nikki meets JP's
Ex, parents, daughter, office.
Because that's not weird...
Sharleen's breakup guide:
Whisper into a guy's ear.
Next "Bachelorette"?
"Bach" group date wisdom:
Don't read mom letters out loud.
Do act uncertain.
Nikki dislikes Clare.
Clare dislikes Nikki. Really?
They're both pretty bad.
Angry side-eye and
Color-blocking dominate
The final rose fight.
Peace out, Chels! Bring on
Family time with Nikki,
Andi, Clare, Renee.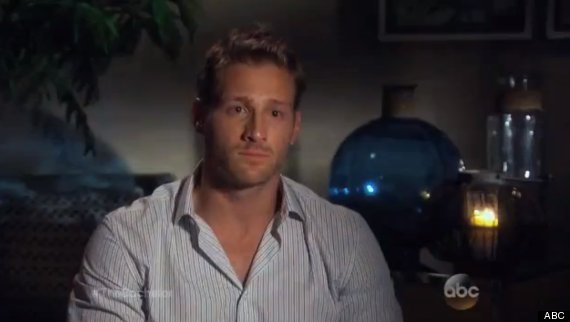 All the Juan Pabs tears.
And The Final (Hometown) Rose Goes To...
SAFE: Andi already has a rose. Nikki, Clare and Renee.
ELIMINATED: Chelsie
Next Week, On Hometowns -- And In The Fantasy Suites...
Hugs! Swimming! Two episodes! Horseback riding! Renee's never felt this way! Clare loves falling in love! Andi's dad doesn't approve! Clare's sister doesn't approve! Andi gets to the fantasy suite! She can't hide "this feeling"! Something went horribly wrong! Disaster! America will be shocked! There's nothing JP can do! Tears! More tears! Even more tears!
The Best Tweets About This Week's "Bachelor"
PHOTO GALLERY
Twets About 'The Bachelor' Season 18, Episode 7