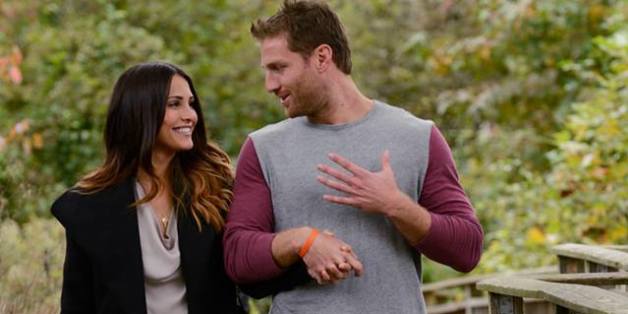 Welcome back to the wonderful world of white wine tears, roses, grammatical incorrectness and two-month journeys toward engagement. That's right, "The Bachelor," has returned -- this time with the ever-adorable increasingly detestable former pro soccer player and single dad Juan Pablo at its helm. This season, we'll be recapping the highlights of each episode in haiku.
Haikus About Juan Pablo's Hometown Tour With Nikki, Andi, Renee & Clare
NIKKI
Nikki's from KC,
Wants Juan to be a cowboy.
J: "What's BBQ?"
Bull rides, 5th-grade chats,
Mean true love and sexy time.
But no "I love you."
Nikki feels "good" and
"Magical," she tells her dad.
Go be a stepmom!
ANDI
Andi, never take Juan
Shooting. What's more confusing:
The guns or ombre?
"Welcome home, Pookie!"
Andi's dad, Hy, wins the night.
Unimpressed by Juan.
Andi "saw something."
She "felt it" with Juan Pablo.
Unclear what "it" is.
RENEE
Mom-son reunion.
Would be cute, but JP's there.
Cue awkward fist-bumps.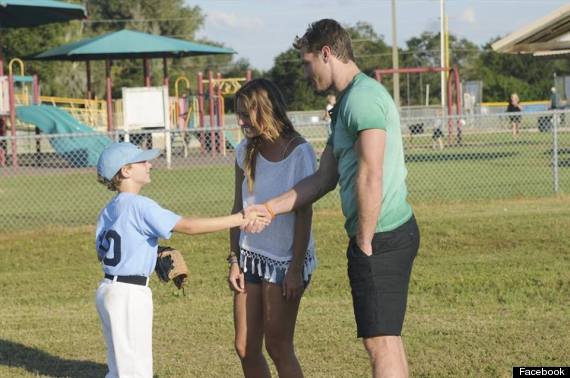 Renee's mom sips wine.
Seems necessary to meet
JP. Smart woman.
She's "crazy in love."
Real talk: Renee's way too good
For this man/show.
CLARE
JP wants to see
"Why Clare is the way she is."
Oy. Foreshadowing?
Clare has 5 sisters,
1 Spanish-speaking "Mama."
Everything's weird.
Clare's sis Laura lurks.
And Clare's mom is nearly mute.
JP: "Amazing."
And The Final Rose Goes To...
SAFE: Nikki, Clare ::Chris Harrison interlude:: Andi
ELIMINATED: Renee, who is shockingly chill about the whole thing. Girl was WAY too normal for this show. She and her adorable son definitely dodged a bullet.
Tomorrow, In The "Exotic Island Paradise Of St. Lucia" -- And The Fantasy Suites..
Jumping! Horseback riding! Yachts! Waterfalls! They want these nights to last forever! Romantic overnights! Dramatic turn! Clare tears! Andi tears! Clare wants to talk! Andi says it's not OK! Disaster! JP is sorry! There's nothing to be done! It sucks! Nikki tears!
The Best Tweets About This Week's (First) "Bachelor"
PHOTO GALLERY
Tweets About 'The Bachelor' Season 18, Episode 8: Hometowns