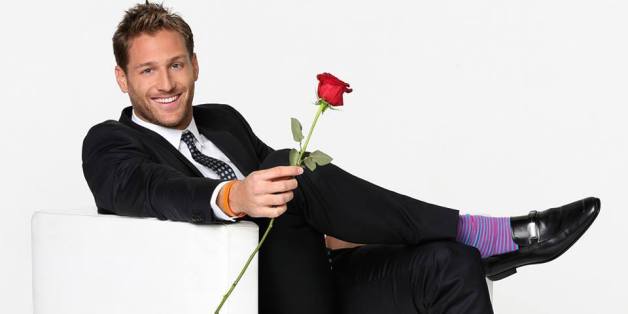 Welcome back to the wonderful world of white wine tears, roses, grammatical incorrectness and two-month journeys toward engagement. That's right, "The Bachelor," has returned -- this time with the ever-adorable former pro soccer player and single dad Juan Pablo at its helm. This season, we'll be recapping the highlights of each episode in haiku.
5 Haikus About Sunday's Intro To "The Bachelor"
Juan Pablo is back.
Chris touts his ladies' "talents,"
Leaves us terrified.
Wooed by would-be moms,
Almost virgins, free spirits.
So much bad Spanish.
Miami is home
For the first Latino Bach.
Practiced his English.

Plays with kids in park,
Which is basically porn.
Rivals Shirtless Sean.
Gets solid advice,
From his "crazy" fam. Cousin:
"Keep your shirt on."

On This Season Of "The Bachelor"...
Shirtless Juan Pablo! Daddy Juan Pablo! Shirtless daddy Juan Pablo! Sean-Juan Pablo chat! Ladies arrive! Lots of sparkles! Good first impressions! Fighting over Juan Pablo! White wine tears! Adventure! Planes! Horses! Fireworks! Dancing! Kissing! The real deal! Waterfall making out! Juan Pablo can see the future! It's good and perfect! More tears! Crazy girls! Even more tears! Juan Pablo thinks it's hard! Juan Pablo speaks slowly! Crying in corners! Crying in bathrooms! Crying Juan Pablo! Juan Pablo walks out of an interview!
The Best Tweets About "Countdown To Juanuary":
PHOTO GALLERY
The Best Tweets About "The Bachelor," Season 18, "Countdown To Juanuary"