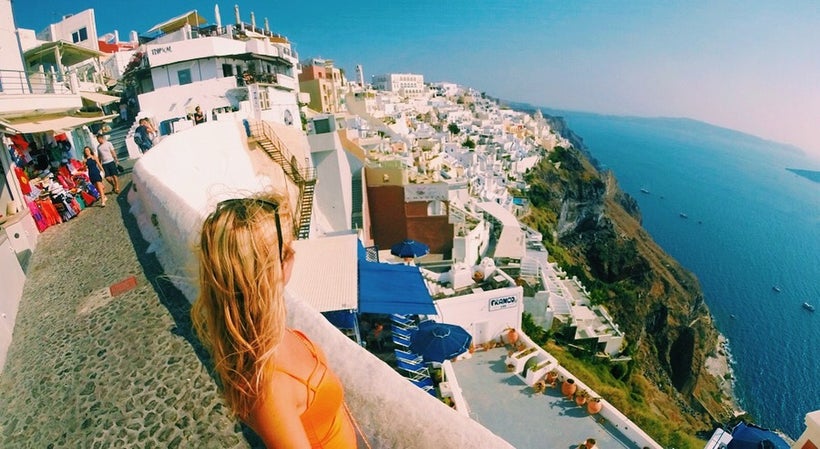 Everyone always says how amazing it is to island hop in Greece, Croatia, Thailand, or anywhere with islands for that matter. After years of it being on my bucket list to island hop in Greece, I was left with some mixed feeling on the whole experience. Here's why:
This can go a lot of ways. Traveling in Europe is always gonna cost you a shiny penny or two but when it comes to the islands, there's a lot more to think about. There's no alternatives for transport other than a ferry or a flight if you're lucky (only flight I did was Athens to Santorini). On top of the transport, being on an island makes it a monopoly on a lot of costs. Almost every drink at a bar at night was around 10 euros for a single mixed drinks. I felt like I was in college all over again, pre-drinking as much as I could before it was too late!
When you're anywhere else, you can show up at the train station usually and find many different train times and options to fit your needs and schedules. As I said before, I flew from Athens to Santorini; this wasn't because I couldn't handle the 5-10 hour travel time on the ferries, it was because of the inconvenience of schedules. All the times were meshed around the same, either leave at 7 am from the port with a fast ferry (it takes minimum 30 minutes to get to any port if you're in central Athens) and give up your night prior because you have to be up so early or leave mid-afternoon and arrive at midnight to only lose a whole day in the new island you're seeing. There was no winning. So a flight it was.
Getting To the Ferry or Airport
Public transport is not the the most straight forward on any islands. Santorini was a huge example of this. There was no straight forward way to get from the airport to the port and same with the other way around. You could spend an hour one what should only take 10 minutes at best to get somewhere.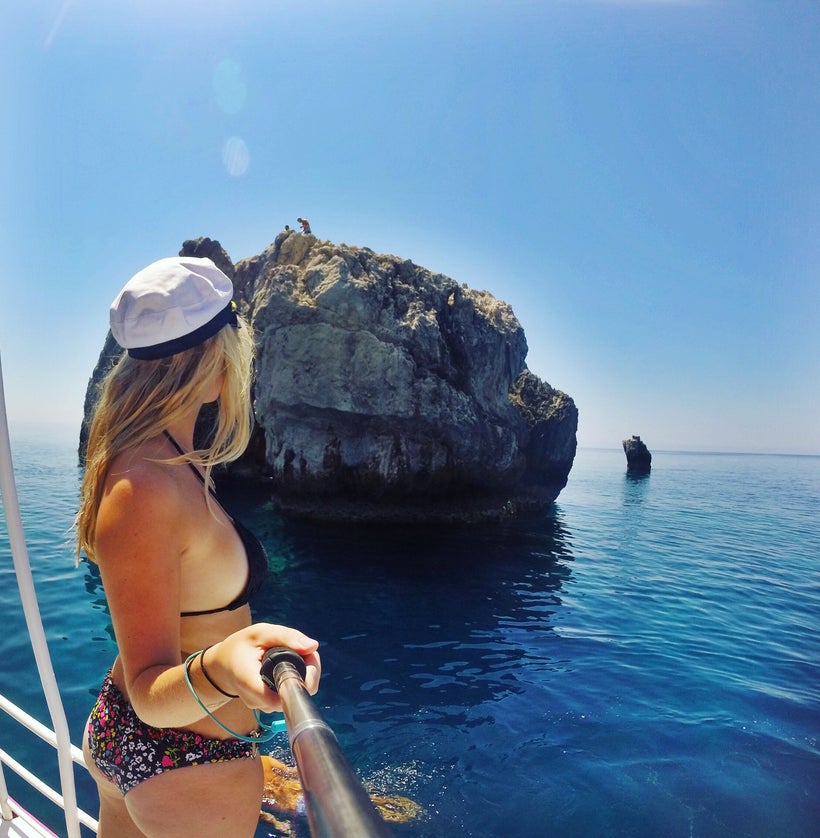 My Suggestions To Make Your Island Hopping Better

Spend your time in each island - I made the mistake of only having 2 days in each, so any travel travel day longer than a few hours made a big impact on my days
Plan in advance - A friend I was traveling with didn't plan right and had a flight in Athens for 9 am without thinking about how she had to take a minimum 5 hour ferry to get there in the first place. She had to book a brand new flight so she wouldn't lose one of her only two nights in Ios.
Try out a yacht week - This isn't necessary as I usually would never suggest doing anything other than on your own but I know I would have appreciated the boats much more if I was doing a week on a yacht and didn't have to deal with the hassle of it all!
Island hopping was still an amazing experience with beautiful islands, architecture and nightlife which makes it all the more a love-hate relationship to go! Take my advice, save yourself the struggle with the transport and spend the time you got while you're there!
For more tips, tricks and amazing travel photos.. Check out all my accounts!
This post was published on the now-closed HuffPost Contributor platform. Contributors control their own work and posted freely to our site. If you need to flag this entry as abusive,
send us an email
.