One of the two California inmates who escaped last week by cutting through the bars of a second-story jail window and rappelling down the building's side with a rope made of clothes was captured on Tuesday, police said.
Laron Campbell, 26, was in custody and being taken back to Santa Clara County jail where he escaped last Wednesday with Rogelio Chavez, 33, who was still at large, the Santa Clara County Sheriff Office said on Twitter.
The sheriff gave no details of Campbell's capture.
A 35-year-old woman was arrested on Monday on suspicion of helping Chavez to escape, the Mercury News reported.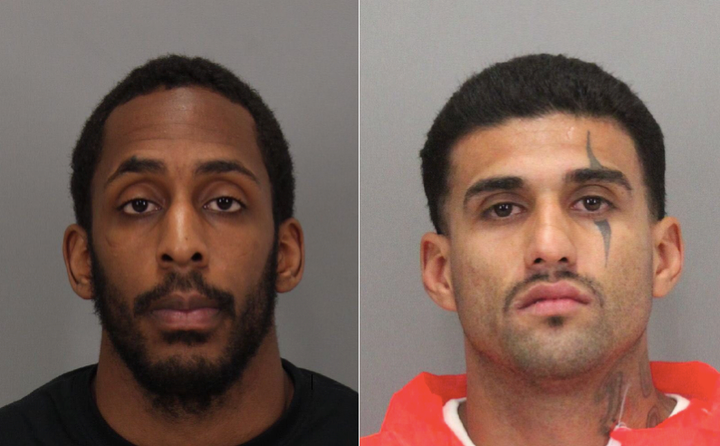 Chavez and Campbell were being held on charges including false imprisonment and firearms violations.
Authorities have not said how the prisoners got their hands on tools and said that no tools were found in the cell after the escape on Wednesday night.
KNTV, an NBC affiliate, quoted a sheriff's spokesman as saying they prisoners used clothes to climb down the side of the building. A deputy on patrol noticed the clothing hanging from the window, it said.
Two other inmates who broke out of the jail with the pair were caught immediately, the sheriff's office said.
(Reporting by Brendan O'Brien in Milwaukee; Editing by Louise Ireland)
BEFORE YOU GO