We should all be so ashamed.
The world was reading about a group of women who I feel are largely ignored in the startup and small business communities, and this made me happy.
...and then something happened.
I began to receive messages from men asking if I could do a similar piece on them, but I resisted. It didn't feel authentic to say yes. I didn't want to write the flip side of a popular piece just to play on its popularity.
A week went by, and as I was having a conversation with a friend about this very thing, he asked me to do a little research to see if there was a "movement" equal to the "blackgirlmagic" movement, but for Black men.
I figured it was a small ask, so I did a little research. I put in different hashtag variations, like #blackboymagic, #blackboyjoy, #blackmenrising, #blackexcellence, #blackmen...and then I searched the interwebs for any mention of Black male founders, or any lists of our brothers dominating in this particular field.
...and sadly, there were a few one off stories of Black male success which you would only see if you subscribed to certain industry specific magazines.
And there was of course the occasional spread in Ebony and Essence that highlight our brothers of "marrying material," because surely that's the only time we need to acknowledge their excellence right.
Also, if you go to Black Enterprise, the #1 resource for Black entrepreneurs, the featured stories on the front page are predominantly about Black women.
Let me just say, it is not my intention to bash any outlet that promotes Black excellence in ANY form, I simply want to highlight the interesting disparity I've seen during the search to find a few good men to highlight myself.
It is possible that I just don't know where to look...but they also shouldn't be this hard to find.
Where's the celebratory hashtag to shine a light on our Black men who are out there doing the damn thing? Help a sistah out here.
This absence moved me to action.
I would hate for us to get so lost in our fight for equality that we forget to show some love to our brothers who are holding it down, and in some cases shattering glass ceilings of their own.
So I have an ask of you, if you have any local articles highlighting the brilliance of a brother you've read about, drop it in the comments.
If you have an interesting hashtag name, drop it down there as well.
SN: I would totally love for the comment section not to become an argument about whether or not Black men are showing up for us. Let's keep it positive.
...and now to my list, here are a few Black male founders you may not know, but should.
10. Jason Warner - Founder, Own The Vision Foundation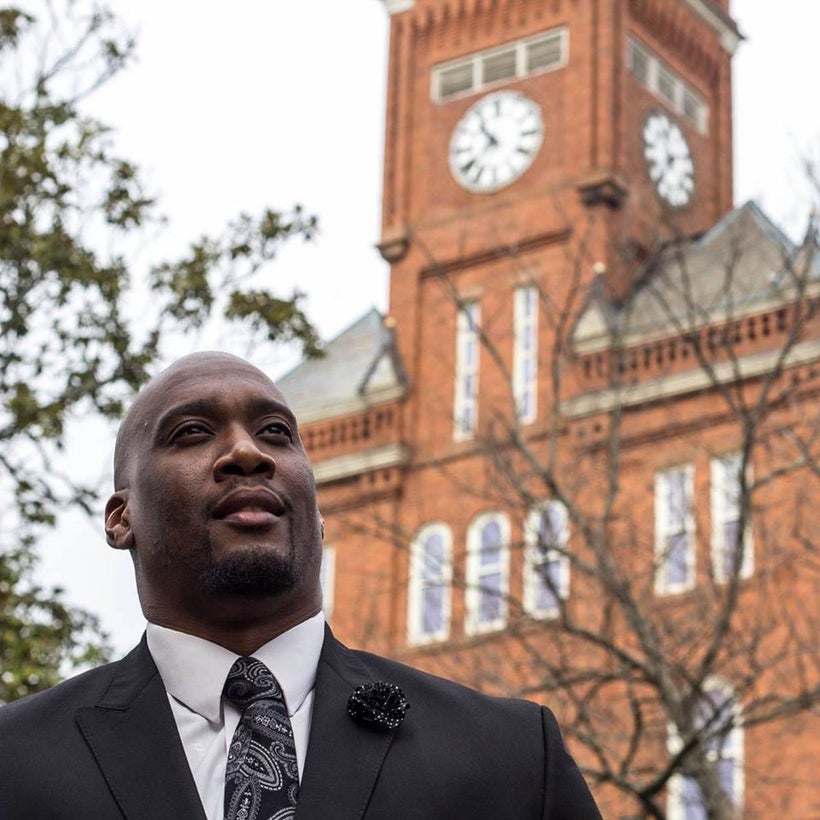 Jason is one of those men you come across whose light you can see from a mile away. While enjoying the successes of a career in public service as a government official, he felt he wasn't doing enough to move the community forward. To combat his concern, he researched successful communities for more than 2 years, and discovered the way to move the Black community forward was to "help seed the change we want to see in our community." In 2016, Own The Vision Foundation (OTVF) was born to bridge the equity gap that exists between Black America, and the rest of America. During the summer of 2016, the team helped to lead the efforts of the #BankBlackCharlotte movement, where more than 500 new bank accounts were opened at the Mechanics and Farmers Bank in less than a week. But Jason was just getting started. In the Fall, he launched the GIVE 12 initiative in Atlanta, Ga, asking 12,000 Atlantans to give $12 per month for the next 12 months. The giving goal of GIVE 12 is to seed $100,000 to 9 non-profit organizations, and $25,000 to 9 entrepreneurs. Oftentimes we hear people with grandiose dreams of ways to help our community, but Jason has provided a tangible and easy way for us all to get involved. The time for talk has passed, are you ready to put your money where your mouth is...I've given my $12, here's your chance to give yours.
9. Jimmy Prude - Founder, Jimmy's Vegan Cookies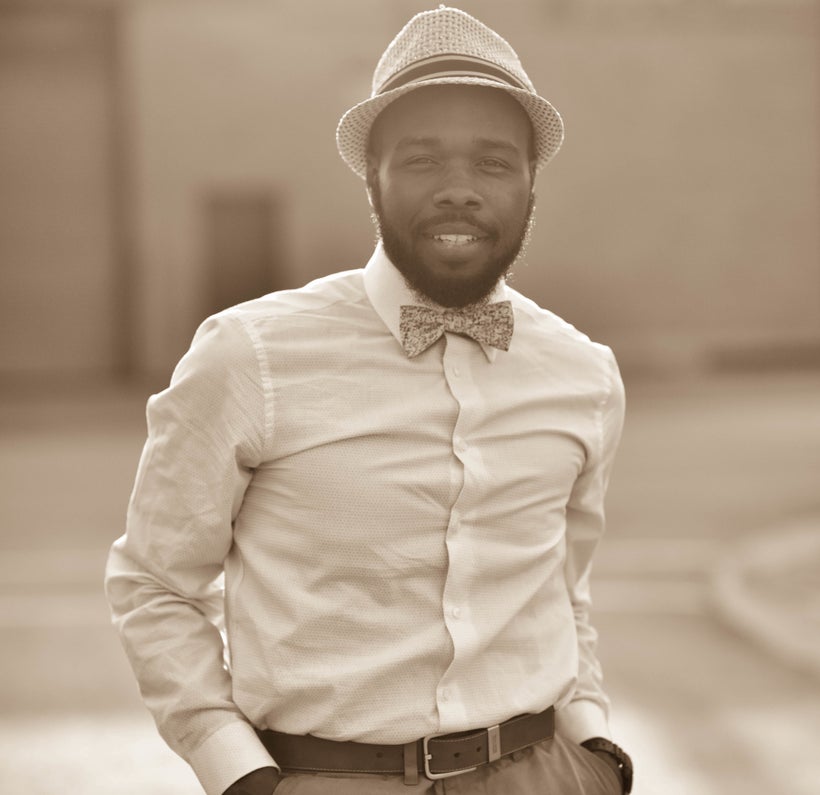 Since 2011, Jimmy has been warming the hearts of the vegans everywhere with his healthy and tasty cookies appropriately named, Jimmy's Vegan Cookies. A former techie, Prude began to find his passion as a community organizer in Chicago (my guess is it was on the south side since that is where it all seems to go down) with a focus on health and technology policy. The residents took so well to the initiatives he began to look for ways to make healthy something to try, and his vegan cookies were born. His goal was to create a vegan cookie that satisfied the sweetest of pallets, while still provided a healthy introduction to the world of vegan foods. I'd say mission accomplished. In 2015, Jimmy's Vegan Cookies was picked up the health conscious grocery giant, Whole Foods. We see you Jimmy, we see you! The cookies there come in 2 different flavors, the Loaded Vegan and the Dark-Berry Vegan and can now be found at a Chicago Whole Foods, Mariano's (Kroger Foods) and Sugar Beet Co-Op in Oak Park, IL. Chicagoans here's your chance to show the brother some love and clean off the shelves of these food giants.
8. Curt Sheard - Founder, Big Boi's BBQ Sauce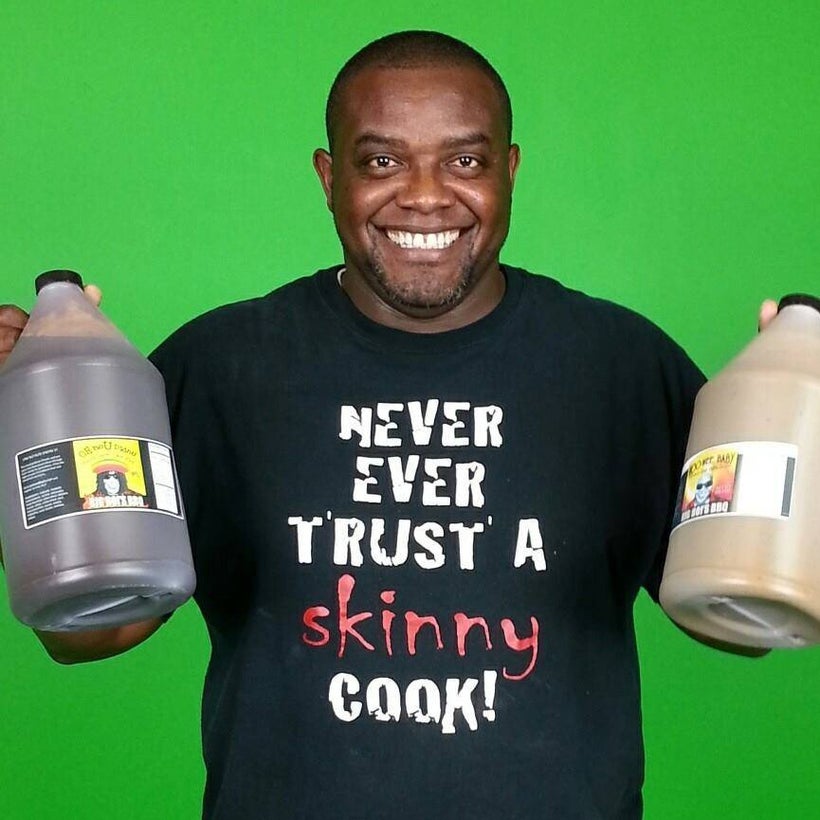 21 years ago, Curt first tried his hand at BBQ sauce and it. was. a. disaster. No one liked it, he didn't like it and decided to shelve the idea, while continuing to serve this country as a US Army Officer. But that nagging desire to create a sauce the people would love wouldn't go away. So 15 years and a few recipes later, he decided to give it another shot and it was a hit! As a result, Big Boi's BBQ Amazing Sauces was born. Through several iterations, the sauces began to come to life, with names like Big Sexy, Woo-Wee Baby, Tongue Twister & Oh No You Didn't how could he lose?  In early 2016, he received an email from friend encouraging him to the apply to the Walmart "Made in America" supplier summit.  After a few months of reluctancy he finally decided to go for it, and wouldn't you know it, not only did they accept his submission, but after one 30 min interview with the buyers in Bentonville, Big Boi's received a resounding YES to have their product sold on Walmart.com. Curt is a true testament to the power of never giving up. Big Boi's will also be carried in 16 stores in SW Florida. Two weeks ago the first order was shipped to the Walmart warehouse. Let's give them a reason to expand this rollout nationwide by grabbing a sauce or 3 from their website.
7. Christopher Burns - Founder, Arch USA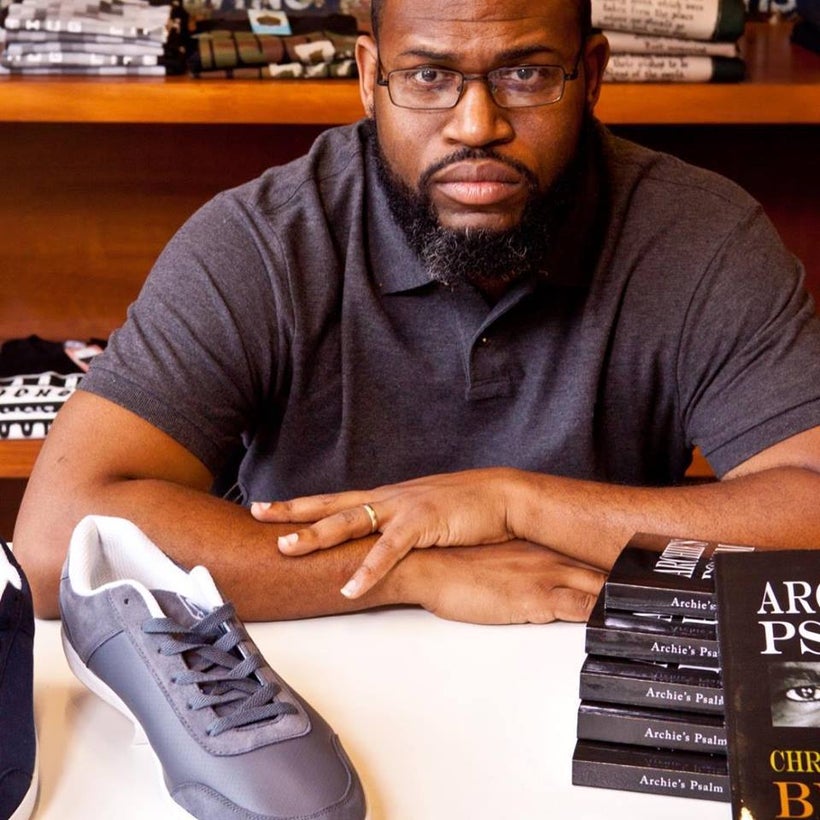 Chris is the ultimate sneaker head, and not because he owns a warehouse full of shoes, or because he can locate just about any sneaker, vintage or limited, but because he also designed and launched his own sneaker brand in 2009, ARCH USA. After several years of success and enjoying 7 figure revenue seasons, he realized his real passion was not the creation of the perfect sneaker, but instead the education behind them. While still running the e-commerce platform that sells vintage and hard to find sneakers, ARCH relaunched in 2016 as an in depth sneaker information site and has been featured on NPR's Marketplace Morning and the Wall Street stock tip site Benzinga. In 2014, he launched CB Publishing, under which he has written 8 books and recently finished his third book in the 1 Hour to Wealth Series, F—k Speeches and Inspiration: Where Do I Get The Money To Start. Last year CBP added a music label to the mix and released a gospel album by Spencer Wiggins, a blues album by Darryl Carter, and an EP by his son, 15 year old guitarist Vince Allen with a second EP scheduled to drop next month.
6. Willie Jackson - Founder, Abernathy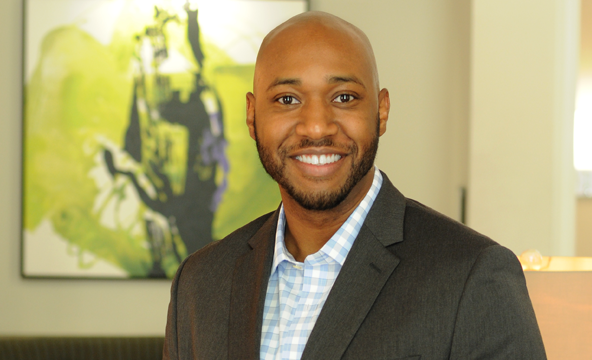 Willie Jackson aka the man, the myth, the legend is the founder of Abernathy, the leading online magazine for Black men. I can still remember the day he sent the email stating he was going to move back to New York and launch this magazine. It was during the height of racial protests in the Fall of 2014. He had recently unplugged from social media to figure out how he could counteract what he was feeling in his own way. He emerged with the news of this new venture, with the hope to be a safe place for the voice of Black men. Having never been in publishing, the road ahead was sure to be met with challenges, but the relationships he has built over the years as a tech consultant have proved to be vital to the magazine's success.
Some may wonder how one moves from tech to publishing, but this came as no surprise to me. After all, Willie has been writing for 8 years now, and was the first person to teach me about the importance of controlling the narrative, which is exactly what Abernathy strives to do. Since its launch in January 2015, there have been 300 very eloquently penned articles with topics ranging from brotherhood to human irrationality. With articles written by both women and men, they do an amazing job of peeling back the layers of what it's like to be Black in America, and may also include the thoughtful insight of our non Black allies. Willie also had an extraordinary 2016, which he does a great job highlighting. His next project, Equity Impact Group, has a goal to empower thoughtful organizations and the leaders who run them. Willie is a Black man on the rise, with a vision to take the lot of us with him.
5. Antonyo Denard - Founder, eMa Motorworks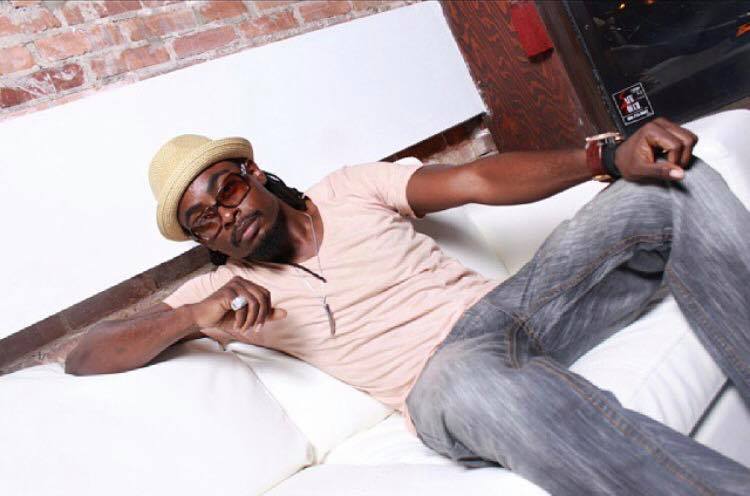 If you look up the phrase serial entrepreneur, I assure you there is a picture of Antonyo dapper down standing next to it. He is always on the entrepreneurial move and 2016 was no exception. Being a classic man like no other, he launched Linger by Antonyo Denard, an exclusive fragrance for men sold only in limited quanitity of 600 bottles per year. Each bottle has an individual serial number and is packaged in a collector's edition Orrefers crystal bottle. #himsofancy This attention to detail is surely the reason all 600 bottles sold without any paid marketing or advertising.
But wait, Denard being a veteran lounge owner, also opened Agave Fusion Bistro and Lounge in 2016, a unique new restaurant concept that boasts an infusion of Caribbean flavors with Mexican ingredients, where he's coined the phrase "CarMex" to describe this creation.
And if you thought that was enough, September 2016 marked the first fiscal year of eMa Motorworks LLC, a fully licensed motorcycle manufacturer and the FIRST! African American Motorcycle Manufacturer in the USA. Consider that chrome ceiling shattered. This has been after a 10 year journey of making it through government regulations, and in his first year as a fully licensed NHTSA, DOT, EPA manufacturer they delivered 46 motorcycles to their proud owners, while also finding the time to design 3 new models. Listen. LISTEN! This man has drive. Literally. Go check the beautiful trikes over at eMa and place your order. The VTR-R is my fave, but all of those beauties do not disappoint.
4. Benjamin Young & 3. Gregory Coleman - Founders, Sworkit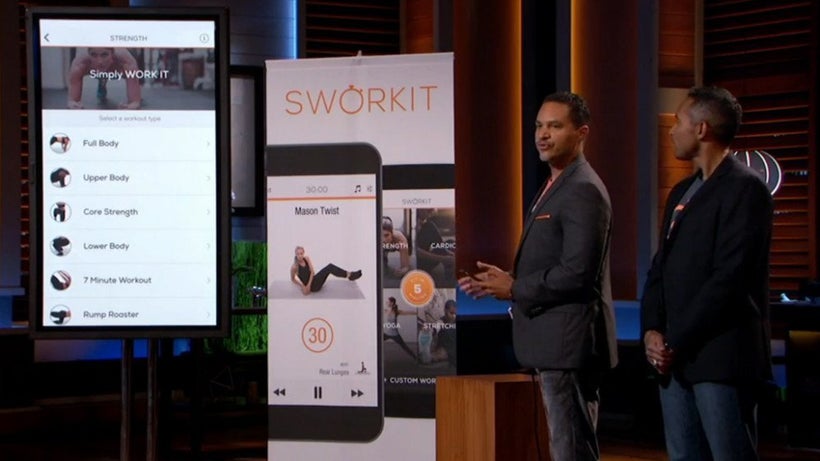 It's January and very cold in most places, so going to the gym is the last thing on most people mind, but you want to ensure your Summer body doesn't suffer at the hands of this Winter cold, so what does one do? Download Sworkit. Meet Founders Ben and Gregory, the creators behind this hot new fitness app which creates exercise playlists or "sworkouts," as the duo likes to call them. Essentially it's the Spotify of workout apps. If you don't like an exercise, skip it and move on to the next one. As someone who has struggled to stay fit while traveling the globe, you can imagine my excitement when I found out about Sworkit last month. Admittedly late, it seems to have solved a lot of the anxiety I go through when looking for a gym to temporarily call home, and with over 14M downloads apparently I'm not the only one.
Young, a Wharton Business School graduate with a background in computer science and Coleman, a former US Air Force pilot, Chief Personal Trainer and also a Wharton School graduate were the perfect pair to see this dream through to fruition. The app allows users to select the type of workout (strength, cardio, full-body, etc.) and the amount of time they want to spend exercising before they are guided through a series of timed exercises. The app also integrates with MyFitnessPal, Apple HealthKit, and Google Fit, so users can track their fitness across devices. Armed with 14M customers, they entered the tank last year, and walked away with a $1.5M investment from the HSIC (Head Shark in Charge), Mark Cuban. With Cuban's guidance, the attention Sworkit has gained since the show aired, and the hot new premium subscription version of the app live and in full effect, things are sure to take off for this dynamic duo.
2. Paul Carrick Brunson - Founder, Brunson Holdings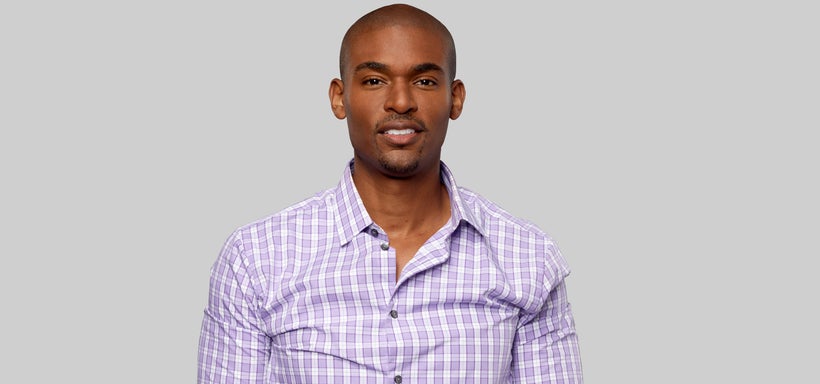 Paul C. Brunson is undoubtedly the most thoughtful and selfless "celebrity" you'll ever meet, but don't call him one because he simply sees himself as a husband, father, and every day man with a passion to help others be great. Paul, founder of Brunson Holdings, was introduced to the majority of his followers as a co-host on Oprah's Lovetown, but he was putting in work well before we knew his name. 8 years ago, his wife liquidated her 401K and invested in the launch of a dream of mine - to create the first black matchmaking agency, predominantly employing black people, and predominantly serving black people. Everyone told her she was crazy for doing it. She got the last laugh. They sold the agency in August of 2016. Her return on investment was 2000%+. The agency was part of 100s of marriages and even more commitment couples. They also truly pioneered an industry, inspiring 1000s of new matchmakers and dating industry professionals to launch businesses.
After selling the matchmaking business he knew he wanted to still support Black love from behind the scenes. So in an effort to increase the quality of products and services among products and services delivered in the black community, he co-founded BLIP (Black Love Industry Professionals), the first black professional organization in the love industry and also one of the fastest growing professional organizations in the love industry. 
Paul has spent as much time in front of the camera as he has behind the scenes. He hosted several TV shows, including one with Oprah Winfrey and another in it's second season called Our World By Black Enterprise. That said, his biggest TV project to date was filmed last year. Produced by an ABC production company, it is the longest filmed social experiment on personal development and the power of self-love. The series was shot over a full 10-month period, where not only did he host, but he also received his first Executive Producer credit. The show will debut late 2017.
He was also selected by LinkedIn as a Top Voice – Out of over 3 million contributors of content on LinkedIn, in 2016 he was ranked No. 7 in writing content about management and culture. At his heart, he's actually an entrepreneur and teacher and this selection acknowledged both.  But in the what I consider the most interesting of things he accomplished in 2016, he mentored 400 People One-On-One. Nearly every Friday of the year, he spent an average of 6-8 hours mentoring people around the world, pro-bono via online video. They discussed topics within entrepreneurship, personal branding, and relationships (business and romantic). I was one of them...I really should have talked about love, dropped the ball on that one. This act was truly profound, no one in the industry is doing it. There seems to be no question he doesn't address head on and the advice he gives is worth its weight in gold. Paul continuously gives himself to others, and can be found on his FB page dropping daily gems on GP, gems you can't afford to miss. So Don't.
#1?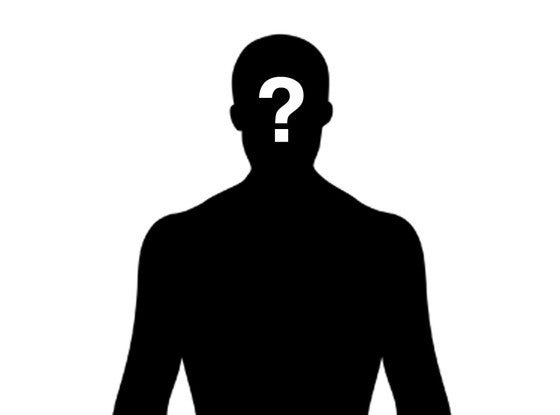 I figured I'd let you all add our #1 man by dropping your articles or accolades in the comments.
I can't wait to read about all of the amazing Black male founders out there.
Don't forget to include your hashtag suggestions as well.
-------------------------------------
Donteacia Seymore is an American inventor and innovation strategist. She helps inventors all over the globe build, fund, and launch their incredible ideas. If you're looking to create a physical product and need a little guidance, visit www.donteaciaseymore.com for more information.
This post was published on the now-closed HuffPost Contributor platform. Contributors control their own work and posted freely to our site. If you need to flag this entry as abusive,
send us an email
.