By Allison Tyler | Off the Shelf
Death. It happens to everyone. Knowledge is power, so we've created a list of books to introduce you to many of the curiosities that the "D" word has to offer. Each of these books approaches the subject of our demise with respect and candor and, although death isn't a lark, there's humor to be found, too. Pick one up, take a deep breath, and prepare for a walk on what lies just on the other side.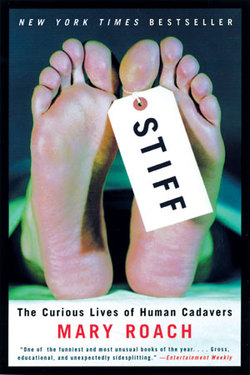 Stiff by Mary Roach
In this fascinating bestseller, Mary Roach details topics from dissection to decay, live burials to body snatching, human head transplants to medical cannibalism, all the way through to what can happen to your body after you've donated it to science.
Read the review here.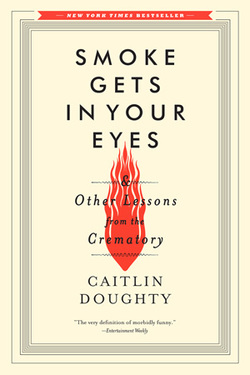 Smoke Gets in Your Eyes by Caitlin Doughty
Why would anyone choose to become a mortician? Caitlin Doughty explains in her hands-on, candid, often-humorous romp through her employment in a crematorium. If you've wondered what happens when a body is cremated, Caitlin will set you straight, and also give you myriad macabre conversation-starters for your next cocktail party.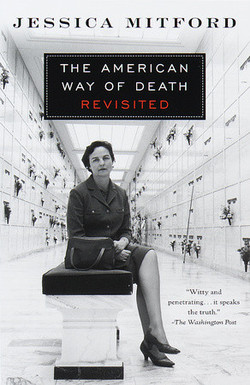 The American Way of Death Revisited by Jessica Mitford
In 1963, Jessica Mitford pulled back the shroud and boldly threw open the heavy doors on the funeral industry, giving Americans, and the rest of the world, the raw truth of how our country deals with its dead--and how we might do better in the future. This newly revised edition is still a must-read decades years later.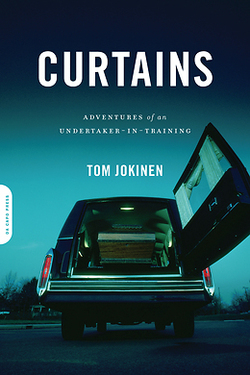 Curtains by Tom Jokinen
While apprenticing with a third-generation undertaker, journalist Tom Jokinen called the gap between a person's last breath and the reappearance of their body in a casket (or urn) as the time that "people pay us to keep to ourselves." True as that might be, his honest account from inside the funeral industry is a thoughtful and informative read for those of us who'd rather know what goes on: the good, the bad, and the ugly.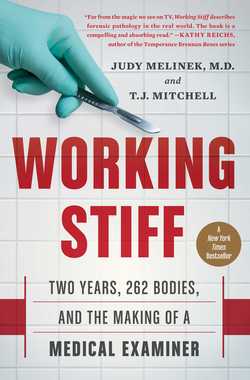 Working Stiff by Judy Melinek, M.D., & T. J. Mitchell
The field of forensic pathology is laid out bloody and bare in Dr. Judy Melinek's unvarnished memoir of her experiences as a young medical examiner in New York City, both before and after the September 11 terrorist attacks. Although at times grim, Dr. Melinek's sense of humor remains intact, and her reverence for the dead she comes in contact with always shines through.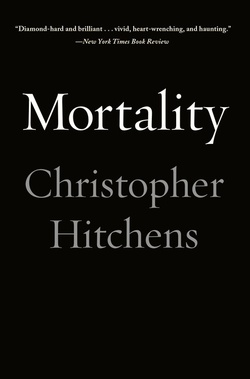 Mortality by Christopher Hitchens
Throughout the course of his ordeal battling esophageal cancer, Christopher Hitchens, a confirmed atheist, adamantly and bravely refused the solace of religion. In this riveting account, he poignantly embraces the range of human emotions as cancer invades his body and compels him to grapple with the enigma of death.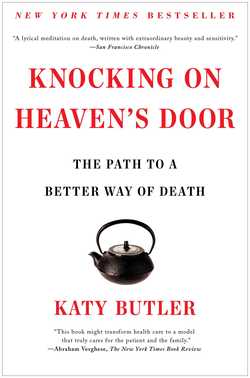 Knocking on Heaven's Door by Katy Butler
Part memoir, part medical history, and part spiritual guide, this visionary book posits that the technological medical system, obsessed with maximum longevity, often creates more suffering than it prevents. Knocking on Heaven's Door is inspiring passionate conversations about lighting the path to a better way of death.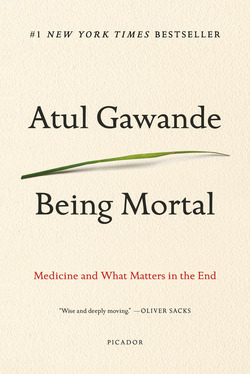 Being Mortal by Atul Gawande
Modern medicine has transformed birth, injury, and infectious disease from harrowing to manageable, but in the inevitable condition of aging and death, the goals of medicine frequently run counter to the interest of the human spirit. Full of eye-opening research and riveting storytelling, bestselling author Atul Gawande asserts that medicine can provide not only a good life but also a good end.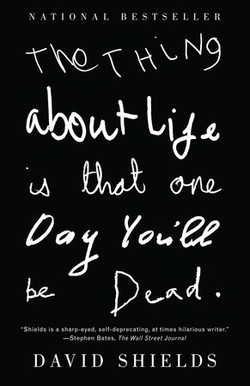 The Thing About Life Is That One Day You'll Be Dead by David Shields
Mesmerized and at times unnerved by his ninety-seven-year-old father's nearly superhuman vitality and optimism, David Shields undertook an investigation of the human physical condition. The result is a personal meditation on our flesh-and-blood existence and our mortal being that provokes us to contemplate the brevity and radiance of our own sojourn on earth.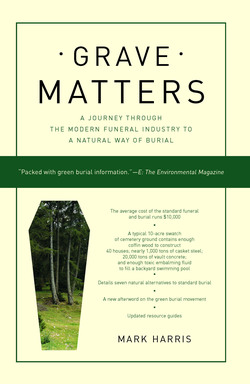 Grave Matters by Mark Harris
Shoppers should be savvy, and that extends to the death industry. Mark Harris, an advocate for more environmentally friendly "disposal" choices, has written a highly detailed, organized, and informative volume that will be a welcome respite when the time comes that you, or your family, must make some hard choices.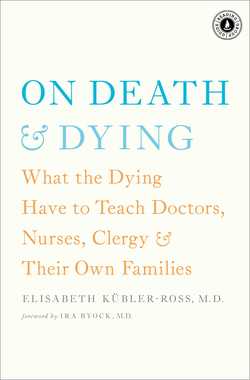 On Death & Dying by Elisabeth Kübler-Ross, M.D.
This remarkable book was the first to explore the now-famous five stages of death and gives readers a better understanding of how imminent death affects the patient, the professionals who serve that patient, and the patient's family, bringing hope to all who are involved.

More Recommendations from Off the Shelf:
12 Bloody Good Mysteries--Even for the Faint of Heart
12 Moving Novels of the Second World War