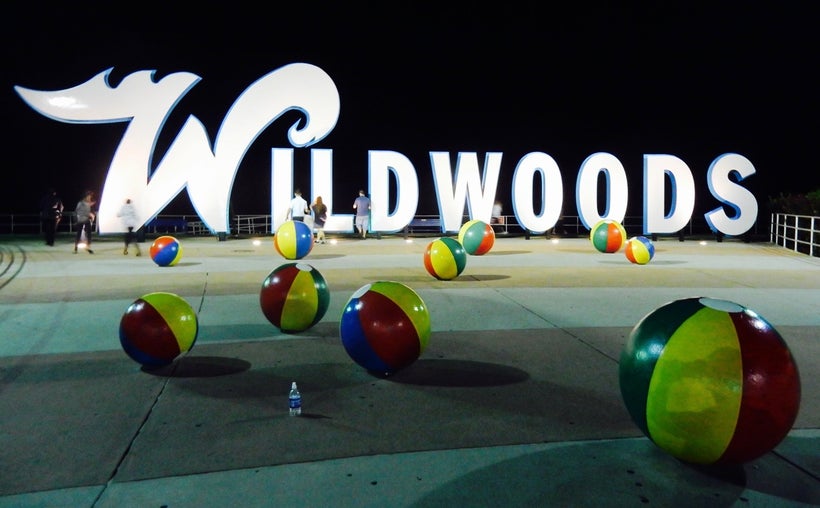 The Wildwoods in NJ encompass the municipalities of North Wildwood (aka "Anglesea"), Wildwood, West Wildwood, and Wildwood Crest, on a five mile barrier island about four miles north of Cape May – at the very southern end of the Jersey Shore. The Wildwoods as a whole embraces a fleeting moment before the groovy psychedelic era: a point in time when "Doo Wop" music commandeered the airwaves and kooky "Jetsonian" architecture blossomed on off-boardwalk streets.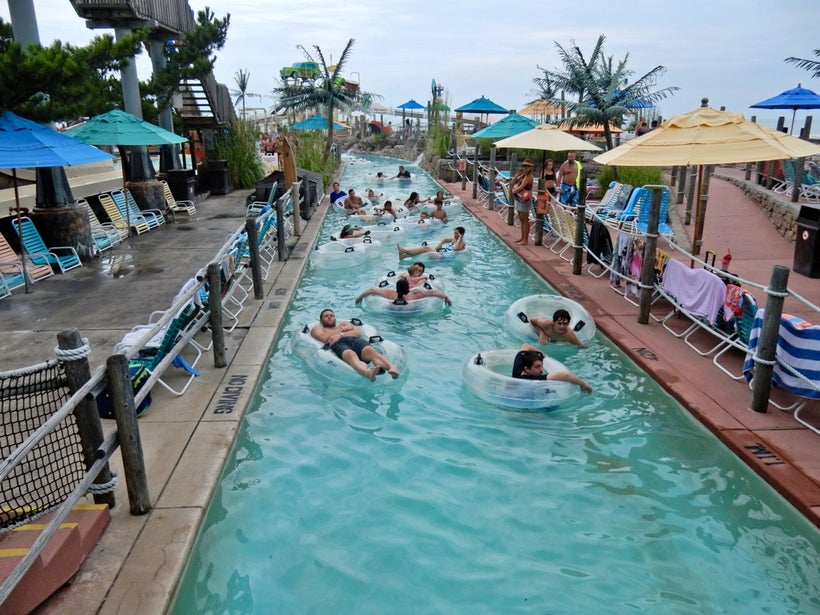 Though Wildwood and its historic boardwalk has had its ups and downs, right now, it's on an upswing, with newly renovated mid-century modern motels, a thriving multi-pier amusement park, and more neon and plastic palm trees you'll ever see in one place. If you haven't been to the Wildwoods in years, it's time to return – starting with the following reasons… (and for much more information on the Wildwoods and other "Offbeat Escapes in the Northeast" – check out GetawayMavens.com).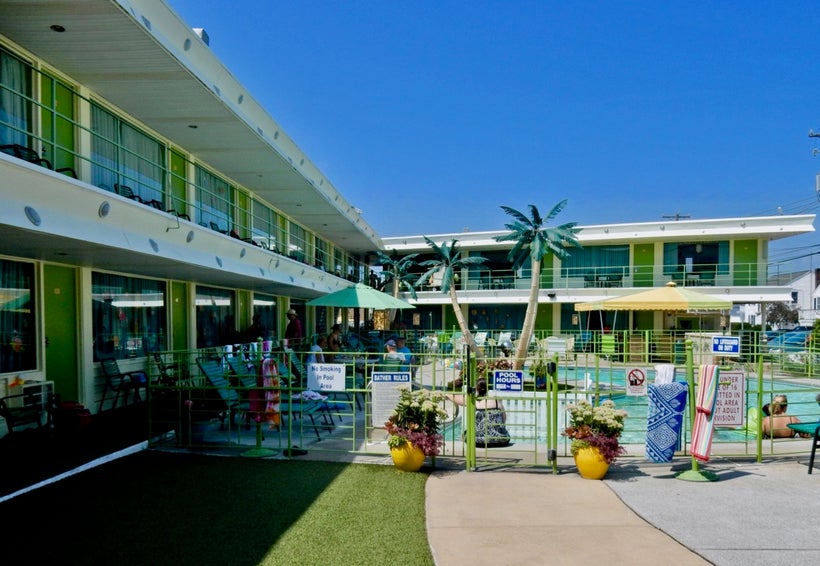 1. Wildwood NJ owns it's tacky. Plastic palm trees are to the Wildwoods what lawn Flamingos are to Florida – a ubiquitous and identifying feature of the land. You'll see the planet's largest concentration of fake coconut trees right here, so many in fact the Wildwoods are considered the "Plastic Palm Tree Capital of the World." There's even a Plastic Palm Tree "arborist" tasked with taking down, storing and then "replanting" them each year.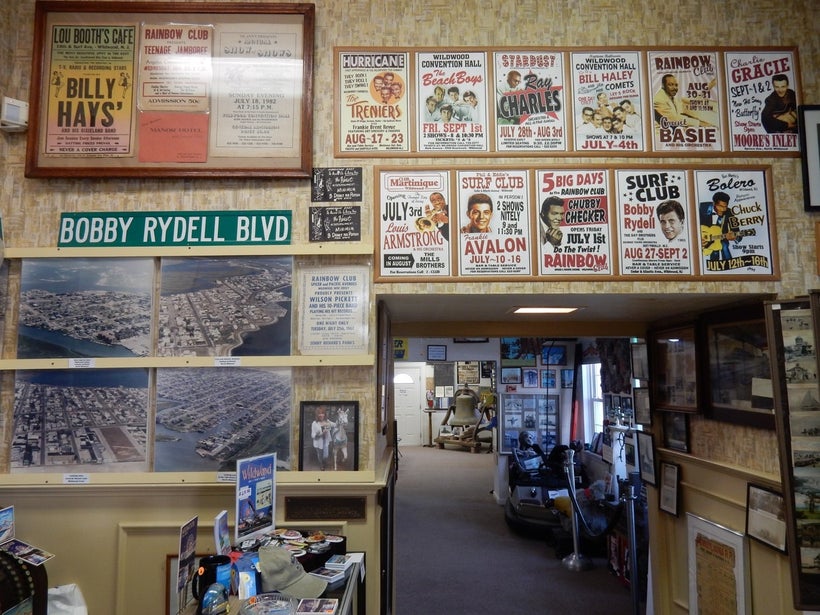 2. Prior to air conditioning, this five-mile long barrier island was nicknamed "Las Vegas of the East," for its cool Atlantic Ocean breezes and top name performers. Celebrities like Louis Armstrong, Count Basie, and others preferred the Wildwoods in the summer to take advantage of venues with "conditioned air" – brisk winds that came off the ocean and were piped through air vents - when it was stifling hot in the Nevada desert. The best place to learn more about Wildwoods history is at the delightful George F. Boyer Historical Museum, shot through with signed posters, postcards and historic artifacts– where it's worth 45 minutes to sit and watch the documentary, Wildwood Days.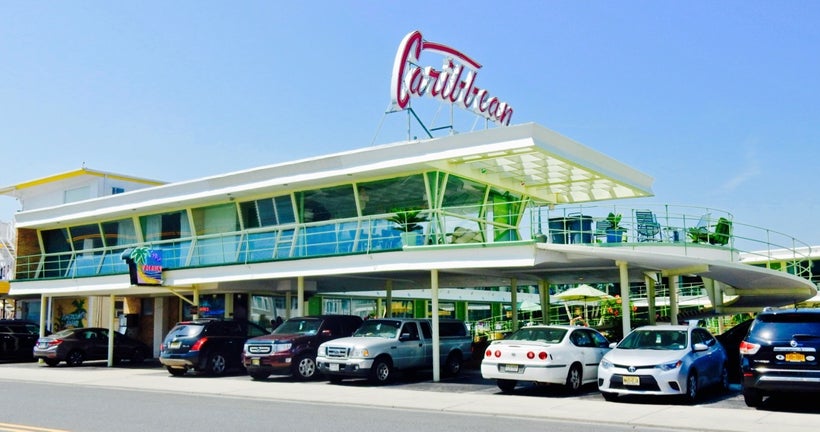 3. Just after WWII, the typical modestly priced Wildwood motel served as a lightening rod for the masses. Returning soldiers started spending money: on homes, cars – and 2-week family vacations. Roadways, like the Garden State Parkway, were built to accommodate this newly mobile class. The "jet set" had the cash to fly off to Florida and exotic locales, but not so the auto set. So Wildwoods real estate developers, like Wilbert and Bill Morey, built small motels with space-age facades and curvaceous pools, giving them exotic names so that hard working Americans could vacation at the Waikiki, Hawaiian, Singapore, Port Royal, Attaché, American Safari, and others festooned with tropical "palm trees." Many of these have been renovated and refreshed for modern travelers.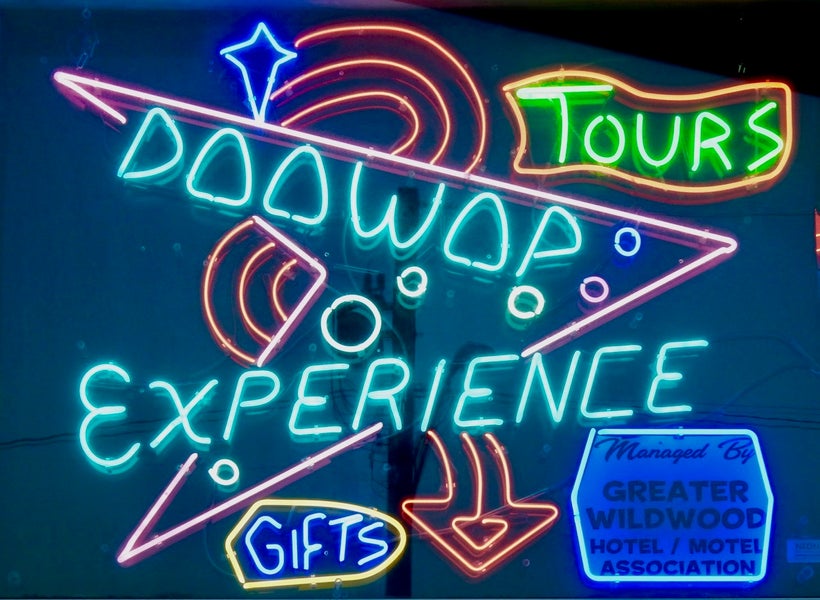 4. The Wildwoods vies with Cleveland as the Birthplace of Rock and Roll. According to Tony Bennett, and other music historians, the Wildwoods can lay claim to the launch of that genre because Bill Haley and the Comets presented their first hit, Rock Around the Clock here. That's not all. On his 19th birthday, Chubby Checker introduced The Twist at one of Wildwood's many dance halls. And, speaking of dancing, American Bandstand (prior to Dick Clark) originated in Wildwood.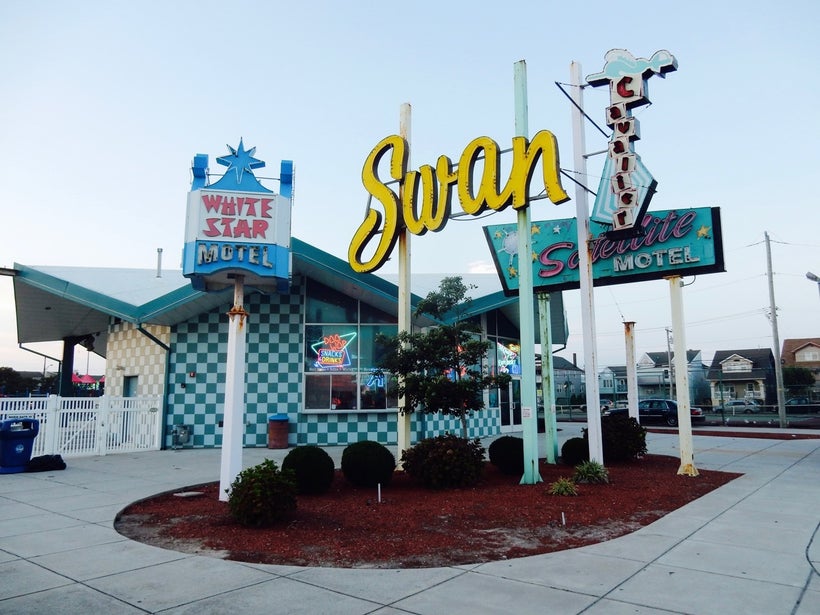 5. Heralded as the "Doo Wop Capital of the World," Wildwoods NJ is the premier (actually only) place on earth with a concentration of Doo Wop Architecture – a term that exemplifies the nonsensical lyrics of Jersey Boys music. While Cape May has Victorian and Florida has Art Deco, the Wildwoods have their own structural style – evident in decades old Mom and Pop motels that are intermingled among nondescript condos. In Miami meets Vegas fashion, "Doo Wop" style was coined by the Doo Wop Preservation League - formed to halt the demolition of dozens of these lodgings in the late 1990's. Identified by jutted balconies, saw-tooth rooflines, sharp discordant angles, wild colors, and, of course, lots of neon, recently restored Doo Wop buildings add a vibrancy to the Wildwoods not seen in decades.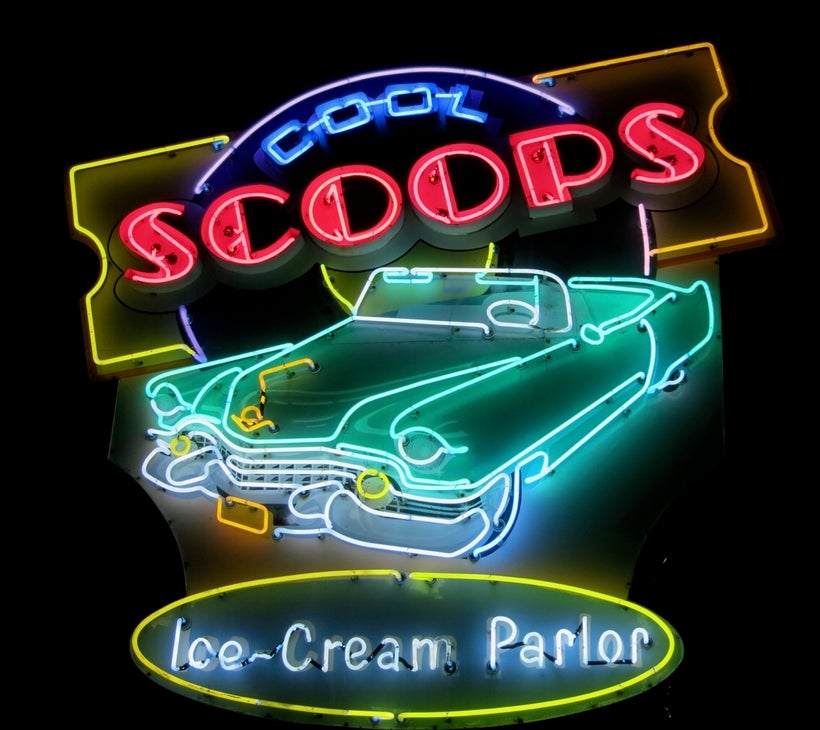 6. To understand the importance of Doo Wop to the Wildwoods, visit the Doo Wop Experience Museum across from the Wildwoods Convention Center. Artifacts of a lost age can be found in the original Surfside Restaurant, which itself is a 50's artifact left to rot in a field in Wildwood Crest until the Doo Wop Preservation League rescued it. "Doo Wop," says Dan McElravey, President of the League, "is a style of architecture, a lifestyle, another word for fun." See an abundance of these space-age structures and their radiant neon signs on a one hour school-bus Doo Wop Back to the 50's Neon Night Tour, which leaves from the Museum on Tuesday and Thursday nights at 8pm in season.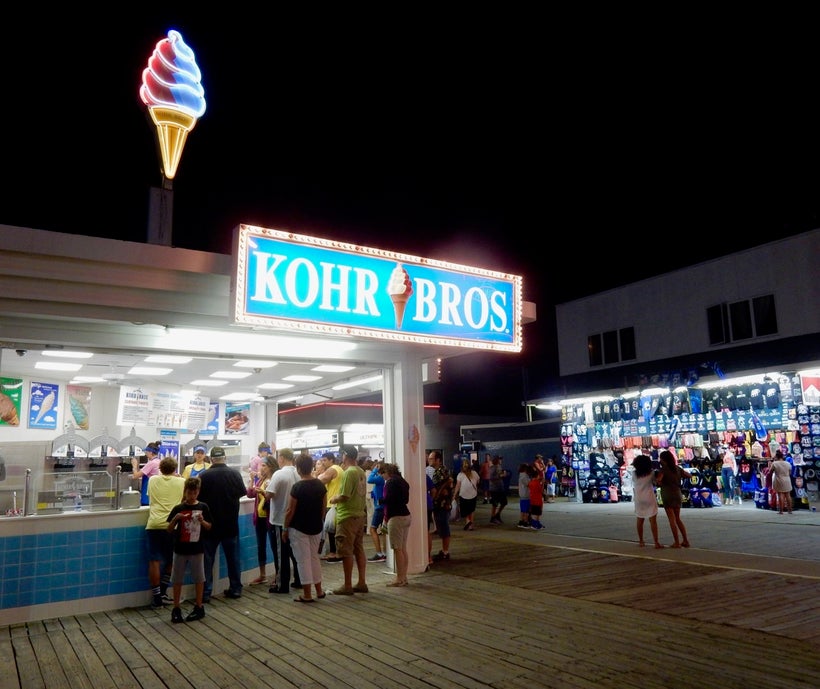 7. Stroll the 2.5-mile boardwalk - a sensory overload at all hours, but particularly at night, when the multitudes consume greasy fast food, and lights and sounds from boardwalk shops and Morey's Amusement Park rides fill the air. In the morning, the old wooden boards bear the weight of thousands of cyclists and Fitbit walkers who parade and roll on every inch of timber and cement.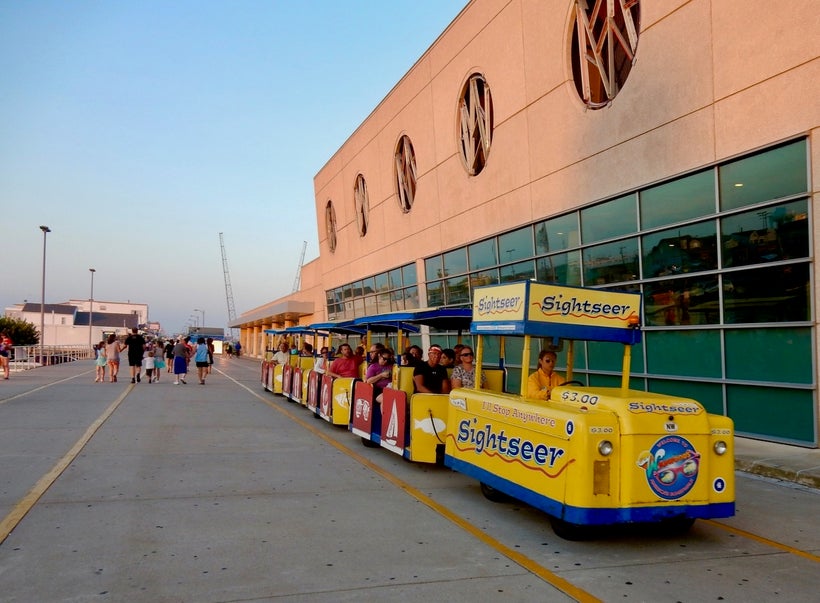 8. "Watch the tram car, please." Built for the 1939 New York World's Fair, the 8 eco-friendly Wildwood Sightseer Trams have been running the full length of the Wildwood's boardwalk since 1949 and are considered the oldest continuously operating electric boardwalk vehicles in the world. The excessive repetition of the recorded "Watch the tram car, please," is so ingrained in Wildwood's reputation, the phrase is stamped on t-shirts and souvenirs.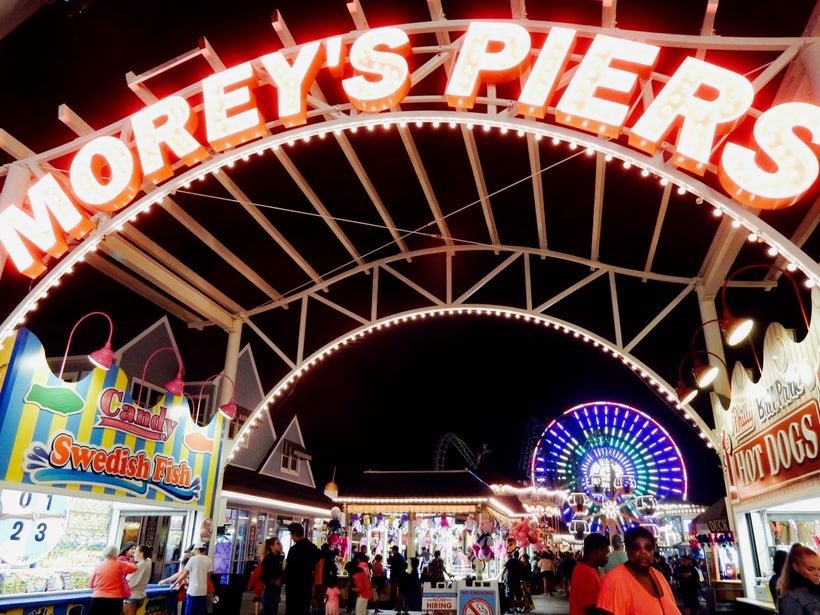 9. Thanks to Wilbert and Bill Morey, there are more amusement park rides in Wildwood than in Disneyland. In the 50's and '60's the Morey Brothers developed motels and then turned their attention to the flagging Wildwood Boardwalk. While vacationing in Florida, they stumbled on a giant slide in a parking lot, purchased it and in 1969 installed it as their first "carnival ride" on one of the piers. Now, you can ride the sky-high Ferris Wheel, the crazy loopy Nor'Easter Roller Coaster, or dozens of other dry and water rides on three Morey's Piers: Surfside Pier (at 25th), Mariner's Pier (at Schellenger Ave.) and Adventure Pier (Spencer Ave.) – all on the Wildwood Boardwalk.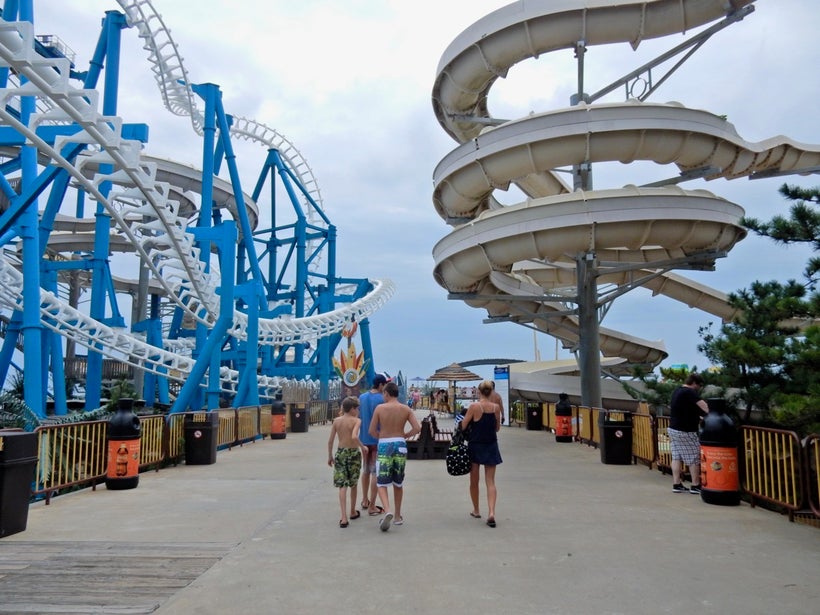 10. On really hot days, rent a Cabana for the day at Ocean Oasis Waterpark and Beach Club. Although the brochure claims that these tiki-hut-like cabanas offer an "atmosphere of tranquility," they are actually situated at the base of roller coaster stanchions, with all the clacking, rollicking, and exuberant screaming that implies. But, OK, drink service to your shaded chaise lounge is a huge plus, as is a private entrance/exit on the Endless River, so you don't have to fight crowds. Rentals are per day, and include towel service and preferred food and beverage service.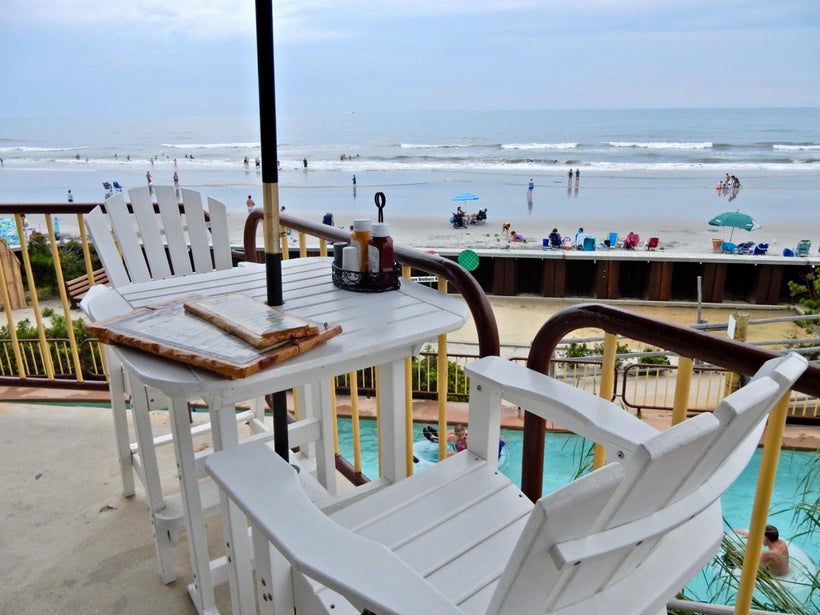 11. Swim in the Atlantic Ocean from Wildwood's Beaches. You might notice that it takes a long, long, long time to get to the lapping waves on Wildwoods' beaches – in some cases, it's ¾ mile from the boardwalk to the water. That's because the "sugar sand" is swept here from points north (that includes North Wildwood), adding 30 feet per year to the width of shoreline.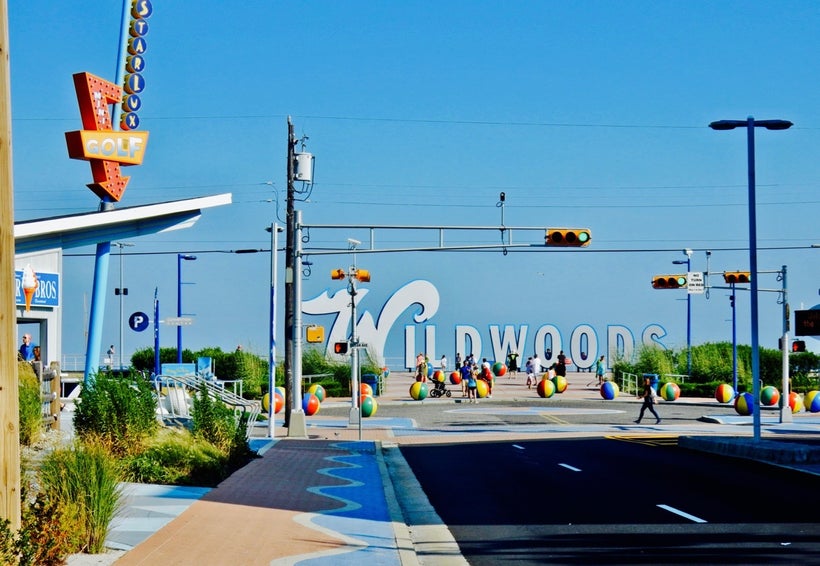 12. Take a selfie – or arrange a group photo – by the much-Instagrammed Wildwood's sign on the Boardwalk at Rio Grande Ave. and/or at the mega-sized Fire Hydrant at Dog Beach. Second Generation Morey Family member, Jack Morey (who also founded the Doo Wop Preservation League), urged the town to install the sign, helped design the fire hydrant, and is in the process of "upcycling" roller-coaster tracks left over from a recent $5 million redesign of The Great Nor'Easter. Plans are in the works to use these curvy tracks to create a large-scale pooch, which will add yet another Instragram-fave to Dog Beach Park.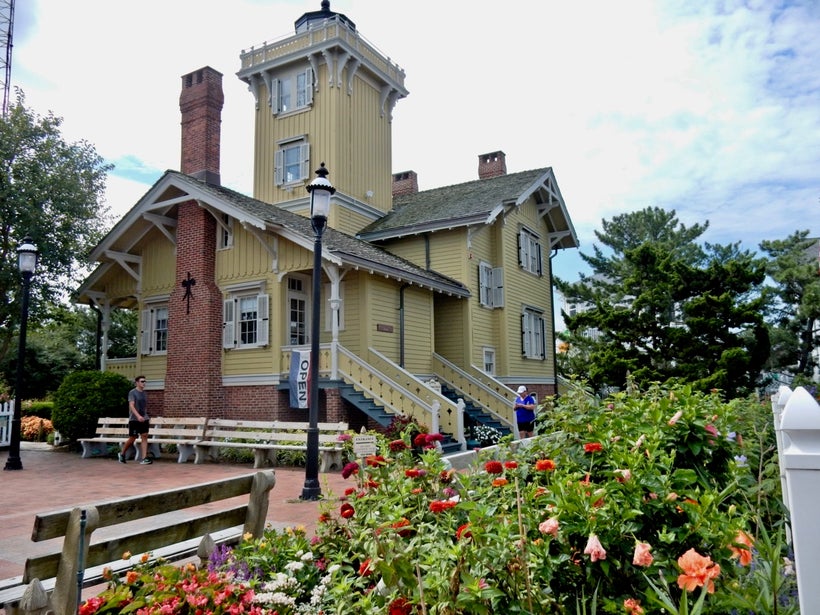 13. The Victorian-style Hereford Inlet Lighthouse, built in 1874, at the northernmost point of the island (called North Wildwood or Anglesea) was the first permanently occupied building in the Wildwoods and its first church. Constructed to warn mariners off the shifting sandbanks of the Hereford Inlet, this Victorian-Carpenter-Gothic ornate lighthouse had to also serve as a comfortable home for the lighthouse keeper's family on what was still a remote barrier island. It offered the island's first Church Services, as the devout Baptist lighthouse keeper, Freeling Hewitt, would have had to row five miles to the mainland otherwise. Now, the Lighthouse and its remarkably stunning gardens are open to the public for tours.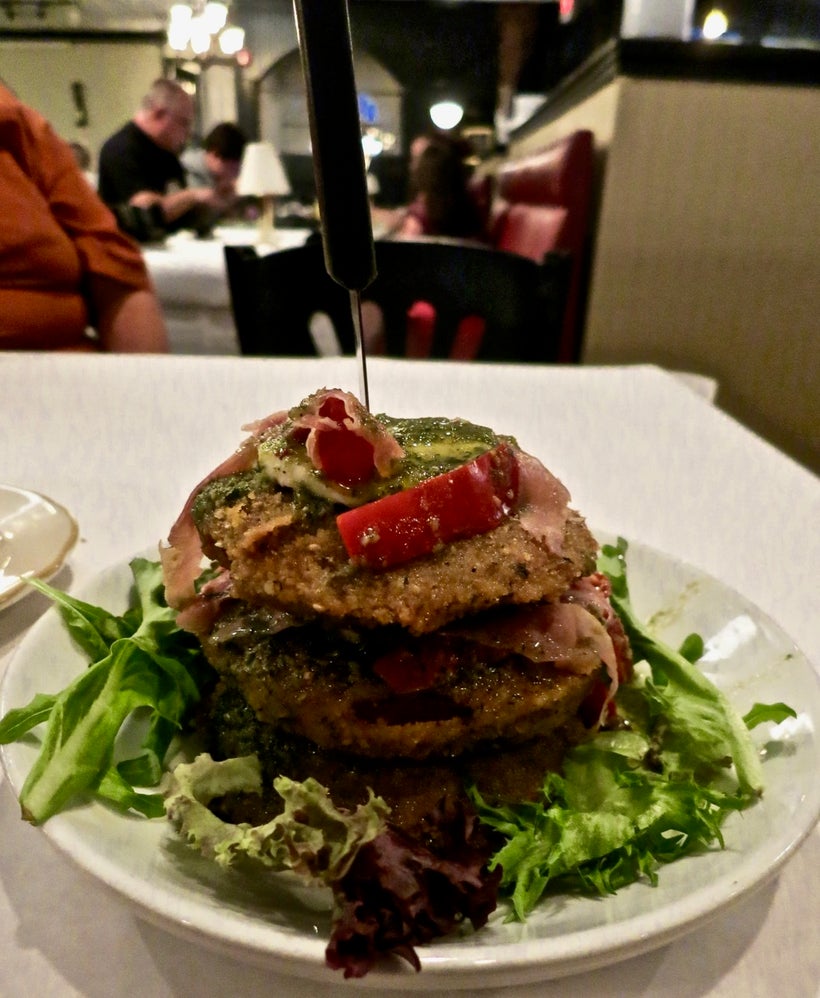 14. Have a fine authentic Italian meal at Joey M's La Piazza Cucina, which also happens to be one of Wildwood's last remaining Supper Clubs. Owned by chef/crooner, Joey Montello, whose customers include Frankie Avalon and Bobby Rydell, Joey comes up with epicurean hits like Sicilian Calamari glossed with his "special sauce" - an amalgam of capers, black olives and hot cherry peppers; and the Tower Of Sin – a totem-pole of fried Tomatoes, Roasted Peppers, fresh Mozzarella, and Prosciutto. Other restaurants of note include Stubborn Brothers Beach Bar and Grill, at the beach end of Morey's Pier, where you can watch Waterpark and beach crowds simultaneously, Beach Creek Bar and Grill on the West Side of the island for bay-views and great "First Seating" ($25-3 courses) deals, the Doo Wop Diner, where you can slide into a 50's style booth at the only sit-down restaurant right on the boardwalk, Uncle Bill's Pancake House for unique pancakes and breakfast grub, and the very nostalgic Cool Scoops Ice Cream Shop where you can sit in a retro-fitted Chevy and slurp on some of the best soda-fountain treats on the island.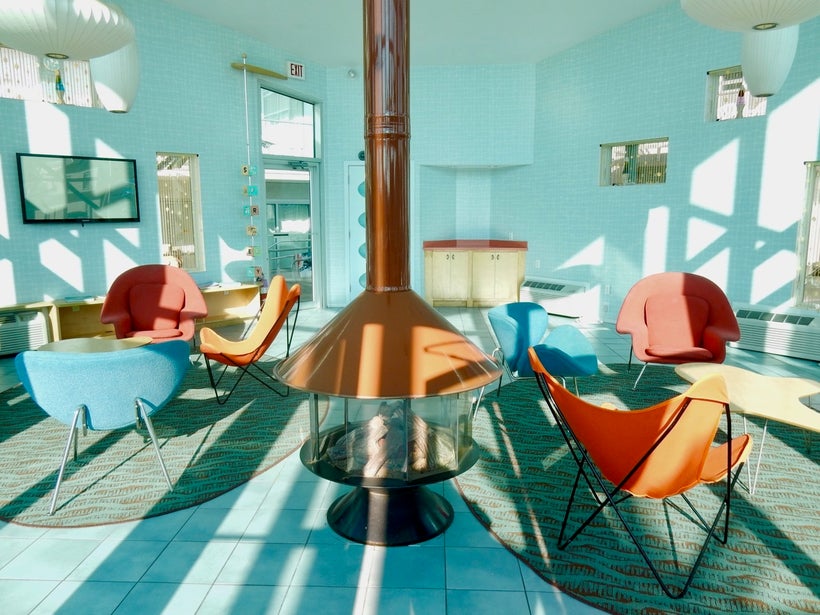 15. Stay in a rebuilt or restored Doo Wop style hotel, just like Grandpa did, but with Millennial perks. The Morey Brothers (of Morey's Piers fame), renovated and upgraded the old Wingate into The Starlux – a boutique hotel with enclosed glass mid-century- modern furnished lobby, kidney shaped pool, groovy rooms stocked with lava lamps, free laundry, free bikes on loan, breakfast, fire pit, and cool 50's style 27 hole Mini-Golf Course right next door. Alternately, stay at The Caribbean – a meticulously restored Doo Wop on the National Register of Historic Places.
This post was published on the now-closed HuffPost Contributor platform. Contributors control their own work and posted freely to our site. If you need to flag this entry as abusive,
send us an email
.