For many entrepreneurs and small business owners, 2017 has been an amazing year. People are launching new businesses and projects left and right and the state of doing business for the bootstrap entrepreneurs is on the rise. With success seeming like it's happening overnight, there is a keep group of individuals telling the story of how they've begun building empires starting with a desire to serve others.
Compiled by multi-award-winning entrepreneur and author, Tieshena Davis, "You Need It, I Got It: Conversations with Global Entrepreneurs on Growing Your Audience, Visibility and Influence," is the newly awarded best-selling e-book that brought together a group of thought-leaders in niche-specific industries to share their genius concerning entrepreneurship. After the release of the book, Tieshena held a series of live interviews with each of the authors to shed light on what they use as their "secret sauce" to grow their business. And just in case you missed it, here is your chance to get to know each co-author and their area of dominance.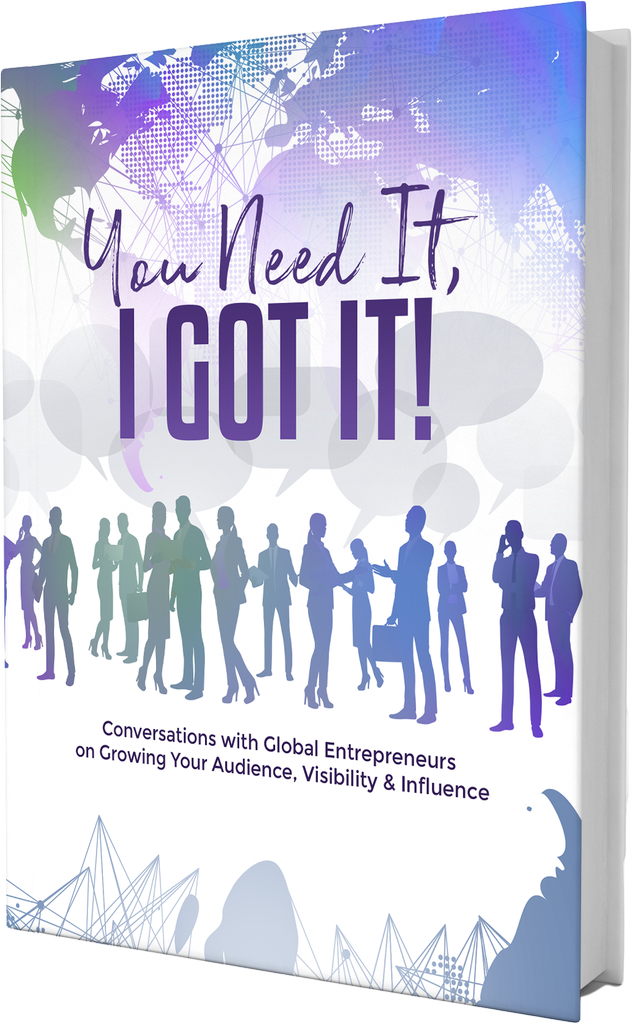 This community-centered business builder helps businesses create an impactful infrastructure within their business to help change the landscape of communities worldwide. With a goal to help one hundred people launch businesses in 2018, Katrina Harrell is working hard to keep the social aspect of doing business alive and well.
This trendsetting entrepreneur's mission is to empower women to build their confidence through their image. As the first impression is sometimes all one gets, Idalia understands the importance of having a well-developed and authentic image to stand out and get noticed in business.
This professional networker knows that for an entrepreneur visibility in the right market is key. Shani's goal is to offer advice and insight to those who desire to build a profitable platform for themselves by leveraging their network and connecting with the right opportunities.
This educational rockstar is passionate about teaching those who desire to create a business that educates others. By leading others in personal and professional development, Yawne is focused on building well-rounded entrepreneurs who excel in the educational realm.
As a leading force in the community outreach industry, Monique is the voice of the voiceless, championing for those who have a passion in addressing and eliminating social issues such as homelessness, abuse, child abduction and human trafficking. Her goal is to advise as many socially aware entrepreneurs on the importance of collaborating with others to achieve a higher goal.
This marketing brainiac knows the power of digital marketing strategy for business owners. In a world powered by technology, Kemya knows what it takes for entrepreneurs to build a strong digital footprint that increases business profits and induces a plan for business success.
This failure-proof strategist is all about producing products that work. DeAngelo consults and coaches "high-functioning creatives" in establishing processes and procedures in their businesses that serve as a blueprint to scoring maximum business sustainability through strategy.
Allowing others to remain stagnant in life is not an option for this Empowerment Coach. Ifedayo works with those who need an extra dose of encouragement with a side of reality check to shift their perspective and to deal with their inner pains to activate their purpose and performance as an individual.
Clearly Tieshena knew what she was doing in bringing these amazing individuals together. And if you like who you've met here thus far, keep reading on to Part Two! There's another eight awesome entrepreneurs you need to know about before 2018 arrives…
This post was published on the now-closed HuffPost Contributor platform. Contributors control their own work and posted freely to our site. If you need to flag this entry as abusive,
send us an email
.