Throughout my entrepreneurial journey, I've come across the sights and sounds, rise and fall, evolution and absolution of entrepreneurs in more ways than one; revealing bit by bit as to what it truly means being an entrepreneur.
Is it the wealth? The ability to garner influence? The independence? The power to envision something great and chase after it till it truly, madly, deeply becomes yours?
Over the years, I've realized that different people have diverging perceptions and beliefs about what it means to really be an entrepreneur in the truest most organic way possible. The unique answers are interesting and in many cases shocking.
However, one common denominator which almost everyone seems to agree upon is the fact that a great entrepreneur is a responsible entrepreneur.
What kind of responsibility? The beauty of our world is that despite our differences in social standing, ethnic origins, linguistic preferences, nationalistic allegiances, religious beliefs and political affiliations, at the end of the day we all value 'humanism' in some form or another. It is intrinsically embedded deep inside of us; amalgamated with our wavelengths as social animals and built into our frequencies as beings dispositioned as inherently 'good'.
Thus, the ability to 'unconditionally' be socially responsible and empathetic on a humanistic level are characteristics of an entrepreneur that utterly sets him or her apart from the horde.
I recently came across Com Mirza "The $500 Million Man" on Facebook in an entrepreneurial mastermind group. Com is a self-made multimillionaire who started the evolutionary journey to his riches from a very young age as the 7-year-old owner of a lemonade stand! Fast forward a few decades, and today Com is a serial entrepreneur, an avid investor, a passionate speaker, hands-on mentor, global traveler, fanatic foodie and a dedicated philanthropist whose 'Dream Chasing' team has inspired thousands of budding entrepreneurs around the world – for the better!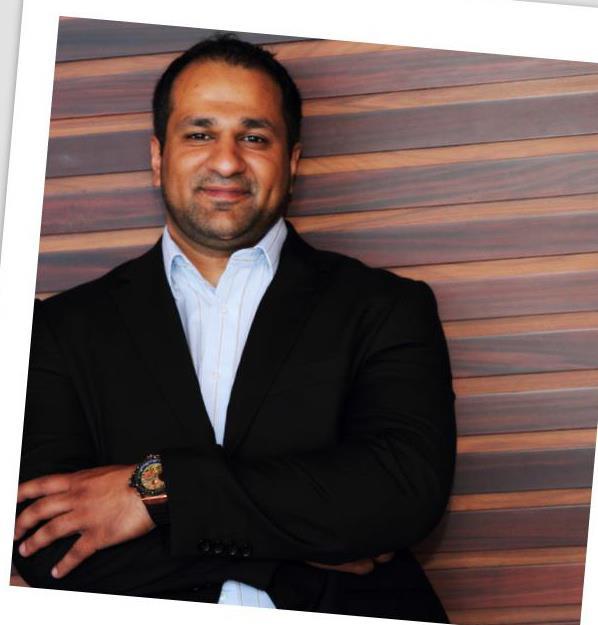 Over the course of my conversations with the big man, I learned of his "20 Million Meals" food drive charity initiative which he conducts every year during the Muslim holy month of Ramadan. The drive has so far garnered $92,448 of his $100,000 goal that started in June this year and has successfully fed 18 million people in his native Pakistan already. The campaign has been successfully running in its 6th year and has had a phenomenal global reach to Muslims and Non-Muslims around the world. Com has also contributed extensively to the charity campaign every year out of his own pocket.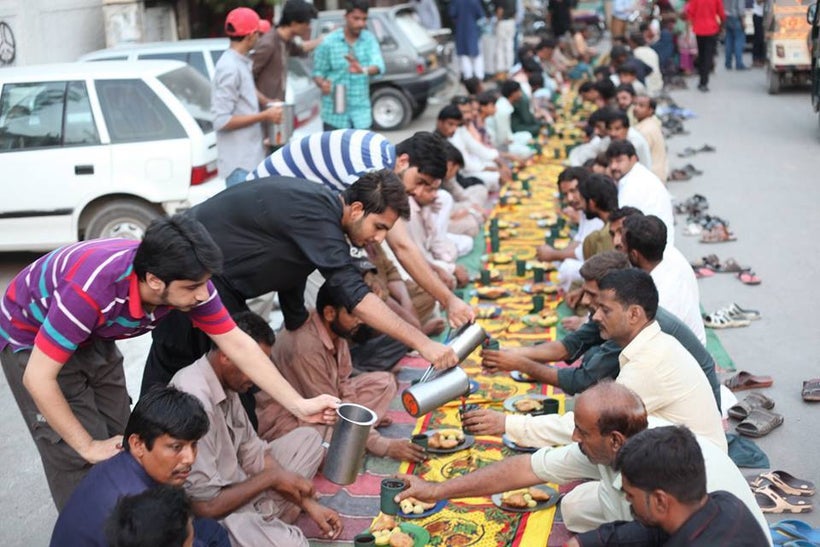 Curious, I asked him what his take was on wealth as a functional entity of society.
"Wealth creation and Wealth Management are two different things. Once you create wealth, the onus is on you to manage it mentally, emotionally, financially and spiritually. People who fail in doing so, not only take an obvious financial hit at some point but also harm the very 'human' in themselves. Wealth by its very nature is meant to be managed on every level and in every realm of our lives. Dispensing it the right way is just as important as investing and spending it the right way. As an entrepreneur and someone who is blessed with everything I have today, I feel that truly making a difference in the lives of those less fortunate is an inexcusable duty for which we are answerable to God Almighty in specific and the world in general", reveals Com humbly.
With the campaign in full swing and nearing its $100K goal, witnessing a philanthropic initiative such as this on the mammoth scale it aspires to accomplish, is something that not only restores one's faith in humanity but also induces a profound sense of respect for entrepreneurs around the world who devote their personal time, efforts and money to noble causes; many of which never make the headlines on mainstream media.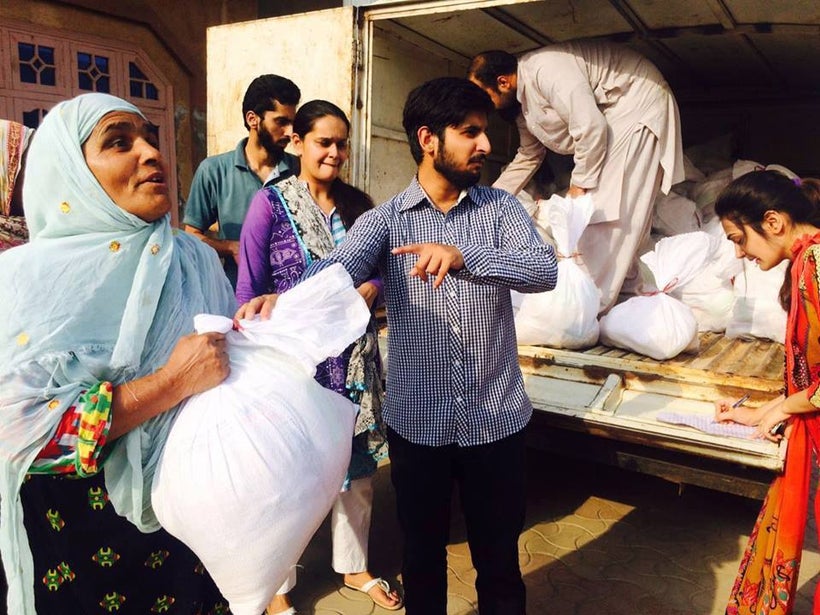 Harboring over 170 volunteers around the world, working around the clock to help distribute food and goods to homeless shelters, hospitals, religious places of worship, inner city slums and rural villages, Com's dream is to grow the initiative to bigger and better heights.
"We are currently in 12 cities across Pakistan, some cities in India, and several other cities around the world like Dubai, Toronto and London. Our dream is to grow this project to distribute 100 million meals every single year with the mercy of God Almighty, and grow it to 1 billion meals a year"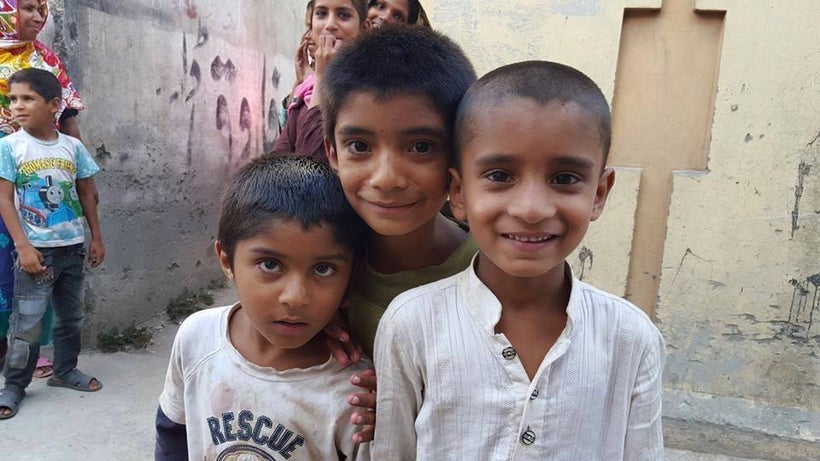 Having used LaunchGood successfully as its crowdfunding platform for the past few years since switching from GoFundMe, the campaign aspires to traverse global borders in its effort to bring free meals and goods to those in need – regardless of their race, religion, nationality or social adherence.
In a world where stories about worldwide terrorism, political upheaval, societal crisis, military setbacks and economic losses dominate our television screens, it makes me wonder if 'true' change can indeed only be brought about through power and wealth, or through us embracing the human element that makes us who we are in the first place?
In the end, the answer for me is always resoundingly simple.
Entrepreneurs like Com Mirza resonate with us because they represent the 'rags to riches' dream; something we all aspire to attain in our short lifetimes on this crumb of a planet. However, what makes us truly believe in the 'good' in this world and 'withstand' the bad, is the idea that at the end of the day regardless of the size of your bank account or your physical standing, socially conscious entrepreneurs have the ability to inspire, lead change and galvanize movements by captivating hearts and minds through an individualistic voice; a force far powerful than most politicians and mega-corporations can ever accomplish.
Author's Note: No conflict of interest exists with regards to the author and any of the parties mentioned in the article. No payment or income was received by the author of this article from any company, organization, group, or individual with a financial stake in the subject matter discussed therein.
This post was published on the now-closed HuffPost Contributor platform. Contributors control their own work and posted freely to our site. If you need to flag this entry as abusive,
send us an email
.