September is the season of the big, serious book, and 2016 is no exception. Three new historical novels have in common that they explore imprisonment, and are great adds to any fall reading pile.
Mischling, by Affinity Konar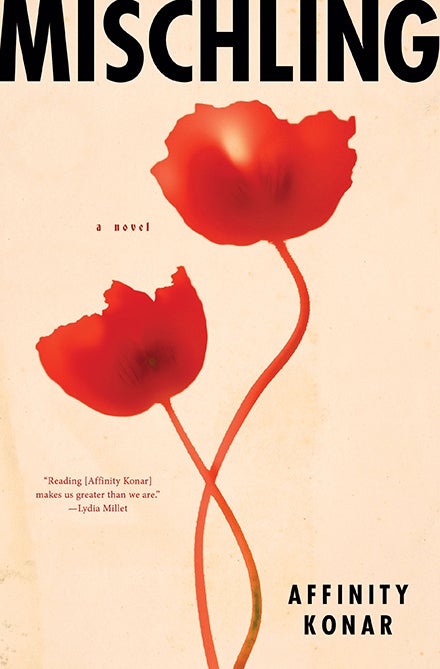 In Mischling, by Affinity Konar (Little Brown, September 6), 12-year-old twin sisters Pearl and Stasha enter through the gates of Auschwitz, and are quickly separated from their mother and grandfather. As twins, they are collected into Josef Mengele's zoo, for his human experiments. They are spared from the gas chambers, saved instead for such monstrous treatment that if Mischling weren't so well researched and historically accurate, it would not be believed. 
This harrowing novel is a brutal read about a despicable moment in history, and it is absolutely courageous and compelling. The story would perhaps be unendurable but for the deftness of Konar's narration, told in alternating chapters by the two sisters: Pearl, a "sophisticated prankster" who in some other universe might have danced on the stage, and Stasha, who arrives at the concentration camp already with ideas about violence which, she writes, "had a horizon, a scent, a color." Early on, the twins "divide the responsibilities of living" between them: Pearl will be the keeper of time and memory, taking the sad, the past, the good. Stasha will be responsible for the future and the funny, and the bad.
Konar does not spare us any of the details, from the experimental operations and the looming presence of the crematorium to the participation of a Jewish doctor in the experiments. But the writing about this thing of horror is a thing of beauty, from its simple and poetic opening lines—"We were made, once. My twin, Pearl, and me."—to its heartrending ending. Konar manages in a novel shot through with inhumanity to find forgiveness, and even hope.
 A Gentleman in Moscow, by Amor Towles
The protagonist in Armor Towles' A Gentleman in Moscow (Viking, September 6) is put under house arrest in 1922 for writing a poem that has ruffled the feathers of Russian Bolsheviks, or for being an unrepentant aristocrat, or both.
Count Alexander Rostov has been living in deluxe accommodations at the luxurious Metropol before his arrest. His confinement finds him moved to a cramped attic with a selection of his possessions, including a quantity of hidden gold coins and more than a few books. But really, what does a gentleman need that can't be found in a fine hotel? There is the cocktail bar and the restaurants, the ballrooms and meeting rooms, a seamstress, and even a flower shop. 
Rostov is nothing if not charming and witty, and easy to warm to—and so has no shortage of company to go along with his good food and fine wine. He befriends people from all over the world. He has a love affair with a famous actress. He even does a stint as head waiter at the hotel's restaurant, and keeps a small hand in the tumultuous Russian politics. 
The formal quality of the narration takes a little getting used to at first, but the reader is easily carried along into the story by the humor and wit. It's when a wide-eyed nine-year-old named Nina wanders into Rostov's life, though, that A Gentleman in Moscow really comes alive. Nina, living in the hotel temporarily with her father, has already gotten the old place to cough up secrets that, for all his time there, are new to the Count. This funny friendship opens up the Count's life, and Nina's too. And the ending … Well, it takes the Count decades to get there, but the ending will surely make you smile.
The Underground Railroad, by Colson Whitehead
The train in Colson Whitehead's The Underground Railroad (Doubleday, August 2) is not a metaphor for the route slaves took to freedom, but instead an actual train, with underground stations that are sometimes open, often abandoned, and always dangerous. 
Whitehead's protagonist, Cora, has the worst of slave lives on a cotton plantation in Georgia. She is a young woman just coming of age, whose mother has already fled to freedom, leaving her lone child behind. She is an outcast even among the slaves. It may be some surprise to the reader that she even hesitates when Caesar, a new slave just arrived from Virginia, suggests they take the railroad to freedom. But it is a dangerous ride.
Things go wrong from the start. Another slave joins them as they run, only to be captured and killed. Cora, in killing a young white boy, becomes not just a runaway slave but also a wanted murderer. When the runaways can't get the train they meant to take, they take another, which takes them to a South Carolina town where blacks have the illusion of freedom, but all is not what it seems. Cora's path toward freedom is never straight or easy. Her emotional path toward the truth about her mother's abandonment thickens this amazing stew. And through the fiction of an actually underground railroad, Whitehead brings to life the real experience of what it meant to long for freedom.
This post was published on the now-closed HuffPost Contributor platform. Contributors control their own work and posted freely to our site. If you need to flag this entry as abusive,
send us an email
.