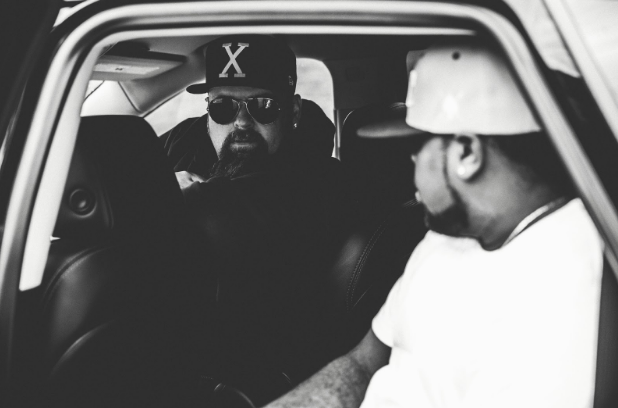 It's commonplace to assume that successful people stumbled upon success overnight. Their present status looks so good it's hard to imagine that it wasn't always this good. Running a successful music agency "Smith and Hay,", Mike Smith and Jonathan Hay are living the dream of many youngsters – the life of a celebrity. But it didn't happen in one day; it's been a journey of hard work right from the start.
Having worked with some of the biggest names in the industry, and building catalog of over 400 songs with millions of streams, Smith and Hay have gained new heights in their career. Inspired to give the audience a variety of tunes, the duo takes a dive into the Blues genre with an LP titled Smith Hay and the Blue Notes. "Daddy's Little Girl" (featuring Inspectah Deck and Iliana Eve) and "Alibi" (featuring RZA and Chanel Sosa) are the first singles released. Jazz genre isn't left out of the pack - the pair taps into it with an LP titled Jazz that features several multi-platinum musicians.
Here are 3 lessons on hard work we can take home from their success story.
1. Make do with what you have
One major excuse people give for not going after their dreams is the unavailability of resources. Unarguably, there's little or nothing one can do without resources. But sometimes, what we need isn't so far from us as we think.
If you are waiting for the perfect time to set the ball rolling, chances are that you may never do anything. Do something with whatever you have at hand. The effect of compounding is a great strategy for success. Some of the biggest entrepreneurs in the world today started out with what they had - and then built upon it.
Beyond being a great father to his 15 year old daughter Iliana Eve, Jonathan Hay has been able to build a good business relationship with the songstress as her producer and publicist. The duo joined forces on 15: The Sins of the Father playlist which has collaborations with some heavy weights in the industry.
2. Focus on your most important goals
There are unlimited lucrative business ideas in the world. In choosing a career, there's a conflict of interests as several ideas run through your mind. You are tempted to think that the more you do, the more money you'll make.
"Jack of all trades, master of none" isn't just another fancy quote smart people love to say; there's a lot of truth in it. To work hard and see the fruits of your labor, you need to focus on the most important goals, in line with your strengths. Chasing after many things at a time, it'll be difficult for you to make a hit. Put yourself in the shoes of a Photographer trying to take a picture. When he or she adjusts their lens to focus on the subject, they get a better shot compared to when they capture indiscriminately.
3. Execute tasks to the end
Your inability to complete something you start has a negative effect on your personality. A lot of work and resources go into every task you venture into, abandoning it halfway is a waste of time, energy and scarce resources. Some projects are late boomers; they don't come alive until the latter stages. Chart-topping songwriter Mike Smith took the Prince route on his upcoming LP Pieces of My Soul which was written, arranged, composed, produced, and performed entirely by himself. His big break happened when he starred on BET's original television series One Shot with DJ Khaled, T.I., Sway Calloway and Tech N9ne, among others.
In a social media world where people are fascinated by the picture perfect lives of others, a lot of people desire instant success without hard work. Smith and Hay are all about putting in the work to live your dreams. As the year comes to an end, they are rolling up their sleeves for more work with a plan to release 7 albums and over 30 singles. Don't be surprised to see them and their artists in your city as they are going on a tour and taking their music to the streets. The cameras will be rolling as the whole experience will be made into a docuseries.
This post is hosted on the Huffington Post's Contributor platform. Contributors control their own work and post freely to our site. If you need to flag this entry as abusive,
send us an email
.