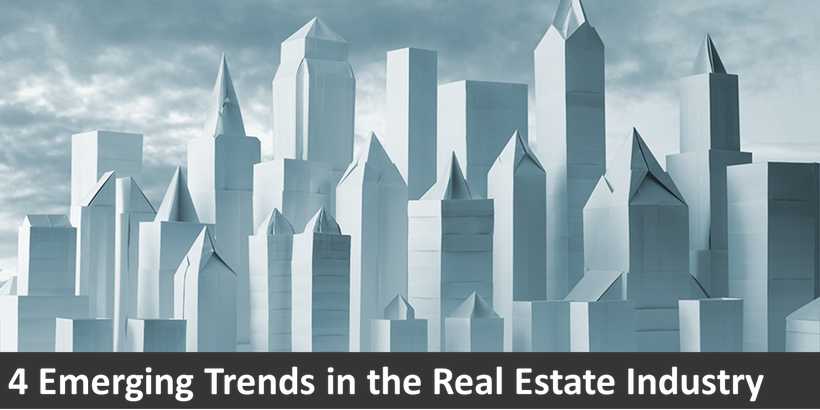 The real estate is one of the oldest industry in the world and continue to remain relevant up till now. This can be attributed to the industry's ability to evolve and adapt to changes in the marketplace. In the industrial age, the real estate industry benefited from machinery that enabled extraction of raw materials used in the construction of skyscrapers. Today, the tallest and finest buildings are in different cities globally. However, with the continuous depletion of the earth's resources and impending issues around climate change the world is gravitating towards a more sustainable economy.
Our gradually transition into a sustainable economy is instigating a lot of changes in the marketplace and the real estate industry is not left out. A sustainable economy is built on intelligent resource management, accessibility and technological advancement. This implies that companies must find ways to leverage the sustainable economy to remain relevant. It is therefore important to highlight some of the emerging trends that are driving the transition into sustainable economy in the real estate industry. Here are trends underpinning the ongoing transformation in the real estate industry.
1. Blockchain technology
Blockchain has the potential to impact millions of homebuyers each year by ensuring a more secure and transparent financial transaction. Traditionally, transactions in the real estate industry are done entirely through face to face engagements with lots of paperwork involved before a deal could be closed. Blockchain, however, provides a better way to change the norm. Today, blockchain platforms through the introduction of smart contracts, now allow real estate assets to be tokenized and be traced, thereby ensuring security and transparency in real estate deals. One of such platforms that allows assets like real estate to be tokenized is ATLANT.
2. One Stop Innovative Apps
Most Millennials and Gen Z tend to spend a great percentage of their time on smartphones. For most millennials, they don't have to visit an estate agency just because they want to view a property or book an accommodation. They will prefer a more sustainable approach that leverage technology to achieve the same objective while saving them time and money. A more aggressive approach to this is the Trent Real Estate initiative, a unique and revolutionary real estate app that allows buying and selling of properties via a mobile device. Roy Trent Jr., the founder of Trent Real Estate, explained the app this way,
''we wanted to create a one-stop shop for brokers, agents, buyers, sellers, and renters. With our app, you don't even need to speak to anyone; just pick up your phone and buy, sell, or rent when you need. We believe that this is a key step forward in the future for real estate brokerage.''
3. Demand for Green Building
A recent report published by the World Economic Forum revealed that the real estate industry consumes over 40% of global energy annually and 20% of total greenhouse gas emissions originate from buildings. Today, the sea level and the environmental temperature is higher than ever and any approach to reducing this takes us a step closer to achieving a sustainable economy.
Practical steps are being taken in the real estate industry to incorporate green plants into buildings, particularly in Asia. A focal point for most western real estate investors is making building energy sufficient. This has been well demonstrated in Australia and some part of the United State. In fact, the well-known Jeff Bezos, the CEO of Amazon announced the commitment is his company to invest in rooftops solar system. This is expected to generate almost 2-megawatt worth of power.
The real estate companies need to leverage on this trend by embracing a sustainable economy and promoting smart housing solutions that is more energy efficient and more environmentally-friendly.
4. Resource Recovery and Reuse
A sustainable economy is farfetched if materials recovered from decommissioned buildings and other waste cannot be recycled and reused. For many decades, the earth's resource has been explored and used to develop our roads and buildings. It's time to take to see how those waste materials can be recovered and reused. This will reduce the energy input and the environmental consequences of further exploring the earth fewer resources.
Real estate businesses can adopt the Apple recycling business model. Apple buys its used gadget from its users, refurbish them and sell them to the public. This same model could find more application in the real estate industry.
This post was published on the now-closed HuffPost Contributor platform. Contributors control their own work and posted freely to our site. If you need to flag this entry as abusive,
send us an email
.