Blue Star Families began when a group of military spouses got together to make a difference in the lives of military families. They knew the issues surrounding military families and saw a need for a platform where milfams could join forces with the general public and their communities to address the challenges of military life.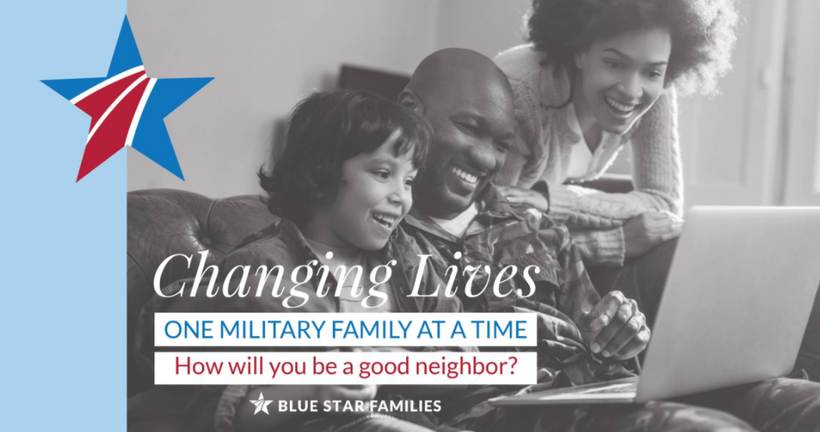 Since then, BSF has grown from a few military spouses around a kitchen table to more than 150,000 members and over 35 communities and chapters around the globe. Their programs and services reach more than 1.5 million military families every year.
Blue Star Families' goal is to strengthen military families, and their communities, every day. Through career development, caregiving, and their leading research on military family life, BSF is striving to better understand and provide solutions to the challenges facing today's military families.
Some programs and resources that might be helpful include:
This is about strengthening our communities, and really helping out the people who risk their lives for our country (and please remember that milfams also sacrifice so much, as well). Want to give back to service members, veterans, and their families but don't know how? Here are a few ways you can help. Thanks!
This post was published on the now-closed HuffPost Contributor platform. Contributors control their own work and posted freely to our site. If you need to flag this entry as abusive,
send us an email
.