I just returned from an amazing 10 day trip through Tajikistan, Uzbekistan & Kyrgyzstan, and I want to bring these amazing countries to your attention.
Let's begin with this 2-minute recap video that I made from my trip!
I went on a group tour of about 10 people, organized by G Adventures, which is unlike my usual solo-travel approach – but I must admit that it was a nice change of pace to have everything organized.
Before my trip, I didn't know much about these three countries. In fact, I knew nothing at all… And to be completely honest, as an American, I (we) have a tendency to think that any country that ends in –Stan is dangerous -- but that couldn't be farther from the truth!
Here are 4 Reasons why you should put Tajikistan, Uzbekistan & Kyrgyzstan to the top of your bucket list.
1. Welcoming & Friendly People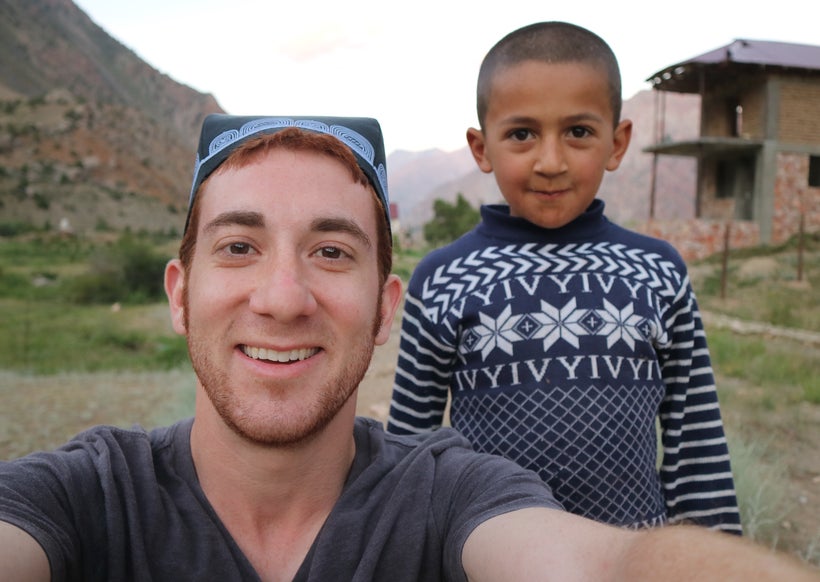 Everywhere I went, people were kind, hospitable and warming – not only to foreigners like myself, but amongst each other as well. I was invited into dozens of houses for a cup of tea, or a complete meal, despite not speaking a common language. I never felt like the locals were "using me" to get money, much like I feel when in Thailand or India. Moreover, when I offered money to some people, then turned it down.
I visited villages, most notably in Northern Tajikistan, where I met some of the friendliest humans in all my travels. These people lived happy and simple lives, without any access to hot water, internet and cars. Can you imagine that?
Having these types of experiences and interactions makes me realize how lucky I (we) have it, and we all need to take a step back and appreciate what we have.
2. Amazing Natural Landscape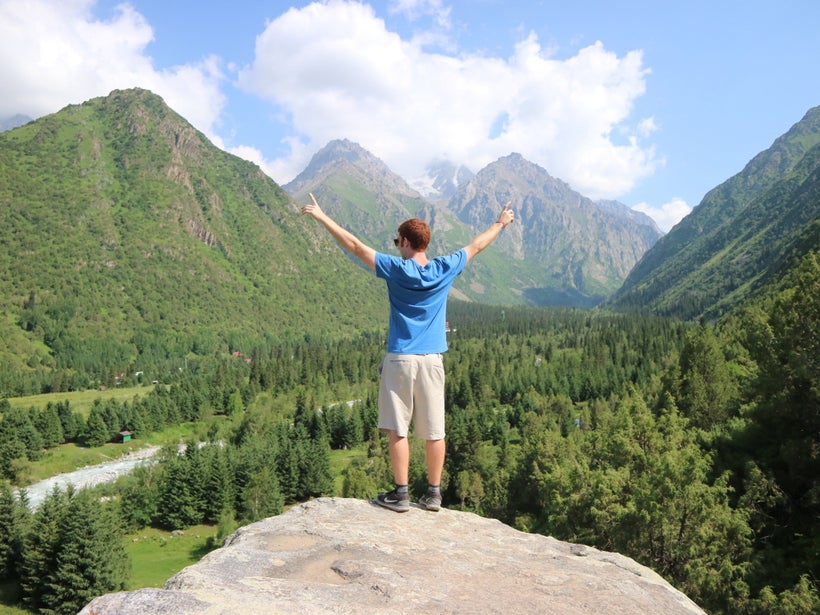 Did you know that 94% of Kyrgyzstan is covered by mountains? It's a trekkers-paradise, with mountain ranges reaching as high as 25,000 feet tall!
Tajikistan also has breathtaking nature, and it's virtually untouched by tourists. I am telling you that the nature I saw in Tajikistan is on par with the most stunning I've ever seen – snowy mountain tops, fast-paced water rapids, luscious forests and wild horses roaming around. It felt like I was living in a real-life movie set!
Uzbekistan, on the other hand, is not made up of tall snowy mountains, but rather, a vast dry landscape. I recommend jumping in a car, and driving through the endless land of desert that will leave you stunned from the moment you lay eyes on it.
3. Affordable and Accessible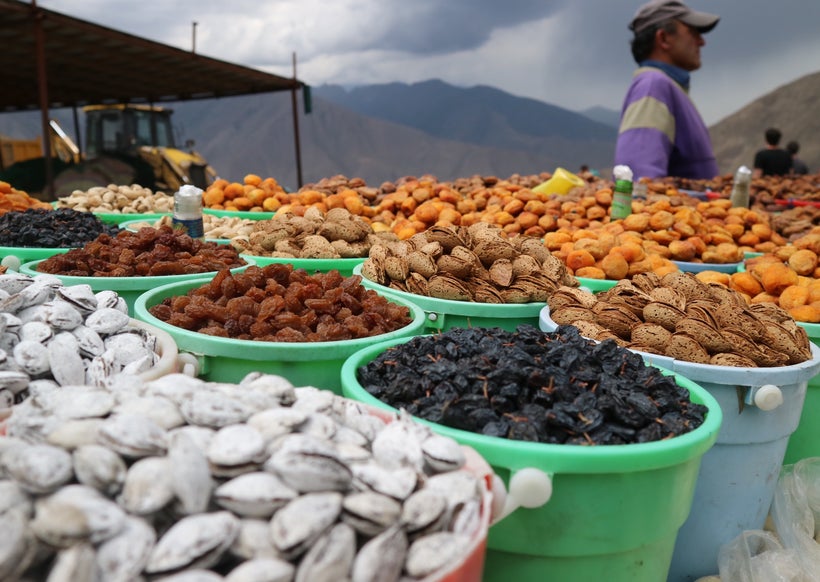 All three countries are relatively cheap to visit. I would compare them to the prices of Southeast Asia, so you can comfortably travel without worrying about burning a hole in your wallet.
Here's a helpful money-saving tip for Uzbekistan-- There are 2 exchange rates for the U.S. dollar. From any ATM or bank, you will get 4,000 Soms for $1, but you can get 8,000 for every $1 on the black market (it's not as suspicious as the term sounds). Simply ask your hotel desk for the black market rate, and they will be able to hook you up! So essentially, you are twice as rich in a country that's already cheap. The reason for this is because high inflation of the Uzbek Som has led to a high demand for foreign currency, and the U.S. dollar is the highest prize.
4. History of the Silk Road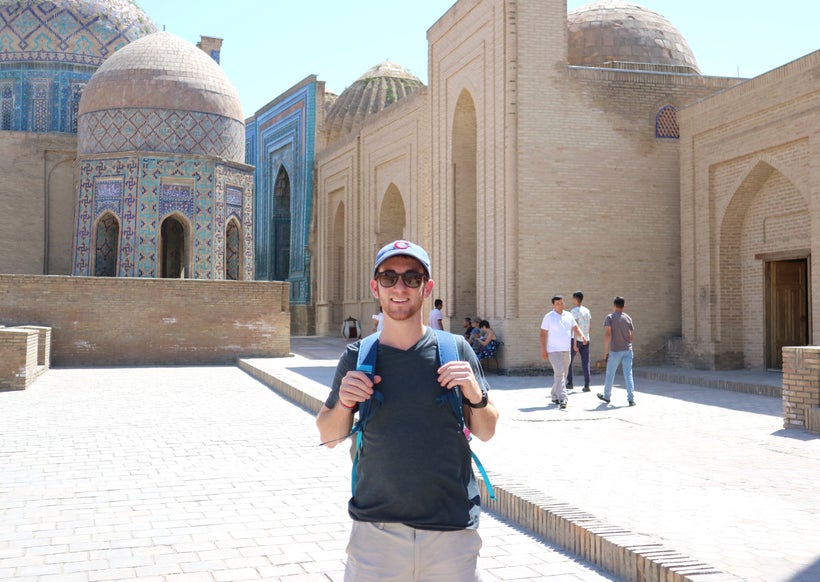 As many of you may know, the Silk Road was an ancient network of trade that went from East (China/Korea) to West (Europe/Middle East). All of these countries were the center places for trade along the ancient Silk Road, and many cities today still have remnants of the past.
My favorite place that retains its Silk Road history is Samarkand, Uzbekistan. Here, you can find amazing blue-tiled mosques and mausoleums, as well as inside Registan Square (the main square for trade).
In Tajikistan, we visited a city called Khujand in the north, which was also an important place along the Silk Road. The city was destroyed by the Genghis Khan-led Mongolian empire, but nonetheless, the old, traditional markets are well-kept and worth a visit!
Final Words
I hope reading this post has given you some inspiration to visit these lovely countries in Central Asia. These are just 4 of the many of explore this undiscovered territory on your own!
This post was published on the now-closed HuffPost Contributor platform. Contributors control their own work and posted freely to our site. If you need to flag this entry as abusive,
send us an email
.