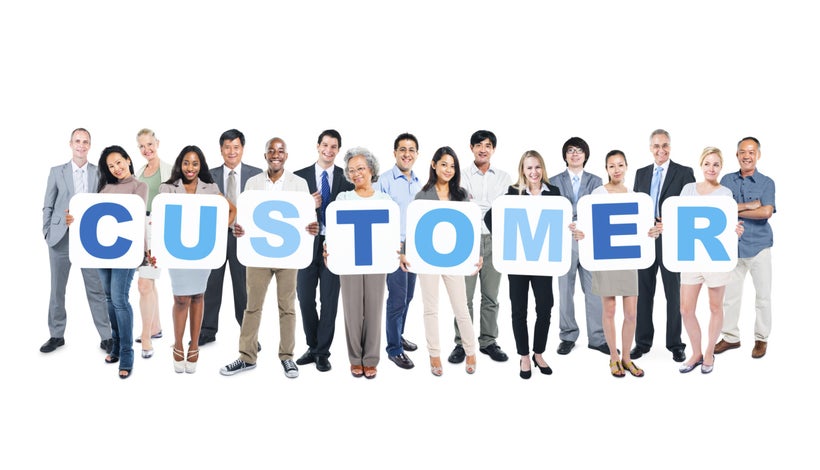 A lot has been said and written on the importance of connecting with your customers. Your clients are the lifeblood of your business, and you must strengthen your bond with them if you wish to grow, especially in today's market where competition is tougher than ever.
Customer engagement is vital for the success of your business. But unfortunately, many businesses out there concentrate more on sales and less on engagement.
Today's customers are not interested in advertisements and sales pitches. They see promotional stuff everywhere. They want interactive content that enlightens them.
Customer engagement is important, In fact, from my personal researches, I believes that sadly 58% of businesses lack a customer engagement program, which is one of the main reasons why cart abandonment rates are so high.
High engagement rates equal high retention rates. If you're having a difficult time increasing engagement, pay attention to these four tips that I have learned after years of being in business. The first is:
This is the first thing you need to take care of. You cannot expect others engage till they know they are supposed to. It is all about CTA, i.e., telling people what to do.
When you share a blog, end it with a question asking readers to give their opinions. This would encourage users to leave a comment under the blog.
Similarly, post interactive content on your social media pages. This includes asking questions and hosting competitions. You should also use more visual media in your blogs and social media posts as posts that contain images or videos tend to get more likes and shares. You should also use social media cleverly. For example, engagement rate on Pinterest is highest among all social media platforms, but Facebook may provide you with a better ROI in some cases. It's about knowing what your customers want and where.
Jake Rheude, Director of Business Development has this to says, "Remember that engagement is more than just commenting. It includes sharing, liking, retweeting etc. All these actions fall under the same category and should be encouraged."
And he's not wrong. Everything that will encourage engagement must be followed. People won't engage, you have to give them a reason to. Find strategies you can set up in your business that will encourage the customers to respond positively. When you've found this out, then your ideal users will naturally get involved in your business.
2. Connect with Users on a Personal Level
Experts recommend having an emotional connect with your audience. Individuals connect more with people and less with companies.
Users that come to buy from you aren't robots; they are humans with emotions and hence need to be catered for in that direction. You've got to show your human side and allow your clients to know you a little better. These are some of my suggestions on what to do:
Introducing yourself when you talk to them. Mention your name and designation when you write to a client. Also, use respondent's first name to make your email appear more personalized.
Make a good use of images. In this era of social media, you can easily upload relevant photos to let users know more about your business. This will help them know you up, close and personal. In addition to this, you should also introduce your team members on the website with their bio (image, name etc.) so that users know who they are speaking to.
Do not make the mistake of publishing content under anonymous names. Create profiles for all your authors and encourage author bios to let readers know more about the author. This would build trust and give your readers something to talk about.
3. Get Customers Involved in Your Business Decisions
This may sound a little scary, but if you do it right you can get some great results by putting your customers and their opinions first. Not only will they feel like a part of your family, they'd also feel more responsible towards your brand if you let them know you value their opinions.
When you think about it, there's no reason why you shouldn't get your customers involved. At the end of the day, you're running a business to cater to a specific audience. Their likes and dislikes largely shape your business, so there's no harm in hearing from them.
You can get their opinion on things like:
New Products
Name Changes
Taglines etc.
Have a look at Burberry's The Art of the Trench website which was launched in 2009. His site allows users to generate their own content and comment on photographs. The campaign has been a huge success resulting in improved engagement rates for the fashion brand.
Users tend to engage more when they are curious or excited about something. Most businesses are already using this trick to increase engagement.
Jake Rheude adds, "Businesses can generate curiosity by sharing teasers regarding a new product to keep people guessing. Many are already doing so, but there's a need to be a little more aggressive."
You can generate curiosity by announcing an event first on social media. In fact, 52% companies agree that Facebook is the best platform for this purpose. And now with the ability to go live on Facebook, one can even host events on the social media platform.
These simple tips will help you improve engagement rates and enjoy the benefits that come along. Numerous researchers have tested some of these strategies to prove it works. Yours might not be exactly this way, but you can generate your own business strategy from taking a cue from these four points above.
This post was published on the now-closed HuffPost Contributor platform. Contributors control their own work and posted freely to our site. If you need to flag this entry as abusive,
send us an email
.