by Kerry Acker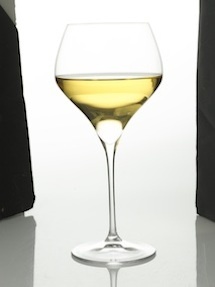 Clean and crisp, with a strong minerality, refreshing Sancerre is so popular among white wine drinkers that Lettie Teague, writing for The Wall Street Journal, once hilariously called it "Wine's Tom Hanks."
Though I proudly admit that I will never tire of Sancerre, which seems to me the ultimate expression of the Sauvignon Blanc grape -- just as the movie Big is the ultimate expression of Tom Hanks, unless we're considering Bosom Buddies, of course -- I also concede that Sancerre is the easy, safe choice. Not to mention often the more expensive one.
See more: Your New Favorite Chicken Recipe
To help me branch out a bit this fall and during the holiday season -- and I do turn to Sancerre frequently in these cooler months! -- I checked in with wine pro Will Costello, Wine Director at Mandarin Oriental, Las Vegas. Here are Costello's expert suggestions on what to reach for instead of the perennial crowd-pleaser:
Frog's Leap, Sauvignon Blanc, Rutherford, Napa Valley 2011
"When I taste this wine blind, I find myself asking if the wine was bottled with the wrong label. So much purity of fruit from the 'Rutherford Dust' that this wine, side by side with some of the greatest Sancerre, would have even the French winemakers going bonkers," says Costello.
Michel Redde et Fils, "La Moynerie," Pouilly-Fume, Loire Valley, France 2009
"Located just across the Loire River from Sancerre, but really a world apart, this is a great alternative to Sancerre from the likes of Francois Cotat, who choose to do a small amount of oak contact on their wines. Really precise minerals, but a nice round richness which makes you think of Key lime pie or lime custard."
Nine Walks, Sauvignon Blanc, Marlborough, New Zealand 2012:
"The quintessential New Zealand style, wonderful price point -- as in you could pour for your whole 20-person dinner party for as much as the New Zealand Lamb Leg costs itself -- as well as being fresh and easy to drink. Advantage: No wine key needed -- it's a screw-top."
See more: Indulgent, Delicious Breakfasts
O. Fournier, "B Crux," Sauvignon Blanc, Uco Valley, Argentina 2012
"This is a wine produced in the warmer climates of Mendoza in Argentina. All stainless steel, bright tropical fruits of honeydew melon, pineapple, and plenty of passion fruit. All of the fruit comes from Estate Vineyards, which keeps quality very high."
Peter Lehmann, "H&V," Sauvignon Blanc, Adelaide Hills, South Australia 2013
"This is a true example of a winemaker who loves Sancerre making the right choices to mimic the style. The region of Adelaide Hills has just enough cool climate to keep the fresh and racy acidity, but also ripen the grapes enough to show us some bright fruit. This has all of the grassy, herbal qualities we like about Sancerre."
What's your favorite white wine?
See more from Epicurious:
Quick and Easy Dinners
Taste Test: 3 Addictive Peanut Butters
The Secret to Stress-Free Weight Loss
Back-to-School Lunch Ideas for Kids