Service and support teams need to be ready to handle the influx of eager shoppers—both online and in store. That means that your teams have to do more than guarantee a terrific on-site customer experience. They have to ensure customers' online experiences run smoothly.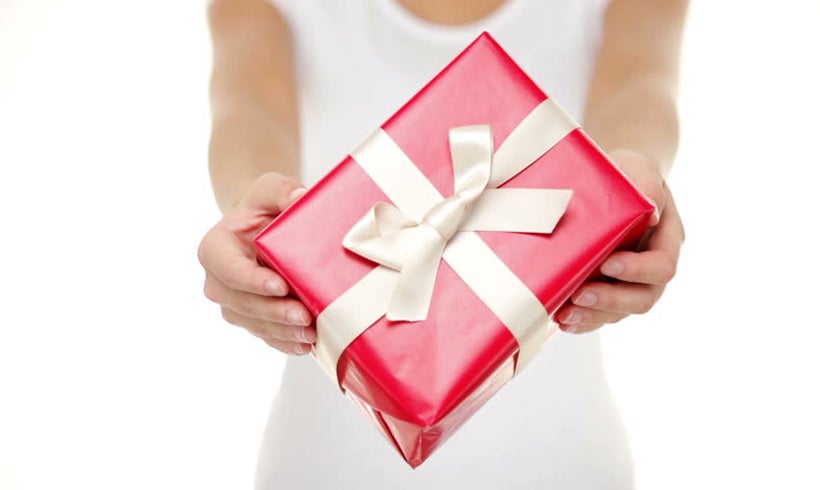 The holidays are no vacation for many businesses. This time of year is peak season, which means that many are working around the clock to prepare for Thanksgiving, Black Friday, Cyber Monday, and Christmas. Shoppers have already started loading up their online carts in anticipation. They're are making huge lists and checking them twice.
So while it may seem late in the game, it's not too late to make some last-minute preparations. One of the best ways to do so is through customer service. Customer service is mission critical during the holidays. According to the National Retail Federation (NRF), holiday sales during November and December in 2016 reached $658.3 billion, including $122.9 billion in non-store sales, which were up 12.6 percent annually.
Service and support teams need to be ready to handle the influx of eager shoppers—both online and in store. That means that your teams have to do more than guarantee a terrific on-site customer experience. They have to ensure customers' online experiences run smoothly.
Holiday time will make or break many business-consumer relationships.
According to research carried out by NewVoiceMedia, 44% of US consumers switch to a competitor following a poor customer service experience. Many switch due to rude or unhelpful staff, feelings of unappreciation, lack of staff knowledge, speaking to too many agents, and being kept on hold.
I had the pleasure of speaking with David Rowley, VP of Customer Service at Jive Communications, a company that was recently recognized by Frost & Sullivan as a 2017 leader in customer service. Here are the ideas that I learned from our conversation, that you still have time to implement before the holidays.
#1. Prepare for the worst (and hope for the best).
Part of your holiday preparations should include planning out worst-case scenarios, and how your staff should respond. What's the worst possible thing that could happen? What's the worst kind of customer your team might encounter? What questions do you hope your customers never ask? Identify these questions and situations and prepare several responses so your team members don't end up like reindeer in the headlights.
One possible suggestion is, how will your team respond to technical difficulties at checkout? Is there a direct line of contact or a trusted ticket system that is forwarded to a 24/7 IT team? Be aware of any and all possible worst-case scenarios and have a plan of action and response.
#2. Provide training and cross-departmental information.
Hopefully you've already hired enough elves to provide your influx of customers the low waiting times they require for a positive experience. Once you've assembled the team you want, don't just expect them to know what to do. Offer training beyond basic orientation. Invest time in giving them the resources they need to handle high-stress situations and customers. During high-volume times, you may have to call on employees in different departments to help in customer service. Prepare for those times by cross-training employees so they can step in if necessary. Compile a knowledge base for when employees don't have an answer to a customer's question.
#3. Keep your employees happy and competitive.
If your employees aren't happy, your customers won't be either. It's a simple truth. Keep employees happy by empowering them to solve customer problems without managerial assistance (to free up time and solve more problems), offer them regular breaks (much needed during busy season), and provide employee perks or discounts to heighten spirits.
Another way to boost morale is to look at the holidays as a challenge rather than a trial. Turn this time into a competition for them to see who can serve the most customers and who can earn the highest customer satisfaction score. Other competitions could include who can stock the most shelves, ring up the most items, resolve the most concerns, or take the most orders. Look for ways to recognize and reward employees for their hard work during this time of year.
#4. Use multiple channels to diffuse customer volume.
All customers are different. Some prefer the in-store shopping experience while others prefer to shop in their pajamas from the comfort of their bed. Look at all possible avenues of customer contact and cover your bases. Don't simply offer in-store and phone support, but also look at offering chat, email, and visits to your frequently asked questions (FAQ) page, and holiday deal pages. By increasing the number of channels that customers can utilize, you also increase the opportunities to win their business, answer their questions, and resolve their concerns. So determine what channels you'll be using and make sure your customers are aware of these opportunities through your marketing efforts.
#5. Give your customers a special "thank you."
Everyone wants to win and keep customers, and what better way than by wowing them and showing your appreciation? Consider throwing a small freebie or coupon in their shopping bags. You may also consider holding a raffle, offering a prize, having a daily or hourly sale, or even providing the opportunity for shoppers to donate to a worthy cause that they can feel good about.
Think outside the box to give your customers the best holiday experience through phenomenal customer service. The holidays are so much more than the chance to score sky-high sales. It's the opportunity to impress a wide audience who may be encountering your business, products, or services for the first time. It's a chance to affirm existing customers' decisions to go with you and your company. Ensure your customer service is up to the challenge.
This post was published on the now-closed HuffPost Contributor platform. Contributors control their own work and posted freely to our site. If you need to flag this entry as abusive,
send us an email
.