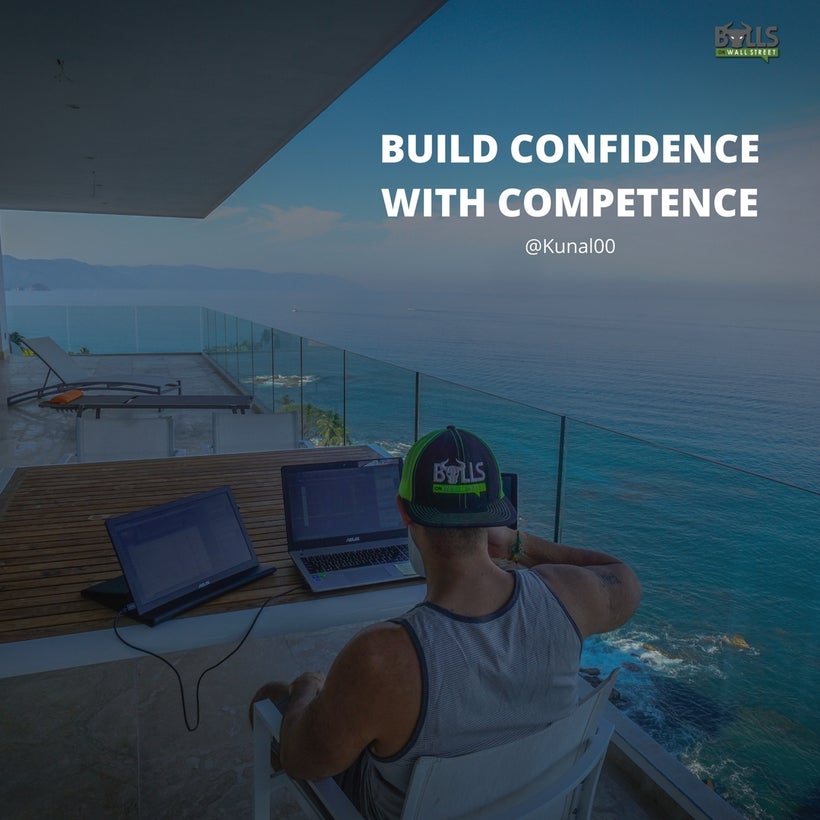 If you could spend one day with a successful CEO, how do you think that would impact you as a leader?
As a podcast host, I am fortunate enough to be able to speak with many successful entrepreneurs, investors, traders, and even entertainers. The majority of the time, after we finish the interview, we'll exchange a few more emails, and that's the end of our communication. Occasionally, communication may last; I follow up, or they follow up with me to say hello or share an opportunity. And then there are those rare interviews when the guest becomes a business partner, a friend, and even a mentor.
Well, that is what happened with Kunal Desai, who was a guest on my show. After the interview, he started to teach me how to trade in his Bulls on Wall Street Bootcamp. A few months after that, we began to collaborate on a project together called Trading Mastery Summit, which is set to kick off on August 16th.
About a month ago, I flew down to Florida to visit Kunal and film a "Day in the Life of a Successful Trader" video for our trading summit. I was able to spend five days with Kunal; a successful stock trader and CEO.
On top of day trading, Kunal runs his trading education company, Bulls on Wall Street. He has taught thousands of students how to trade stocks. He also runs a hedge fund where his students trade. It was during this trip that I got to see what Kunal did day to day and what it takes to be a trader and CEO.
Below are five lessons from spending five days with a CEO.
1. Leaders Never Stop Working
Between day trading during the day, running his business, and teaching his students at night, Kunal works long hours for his company. However, what struck me the most was whether we were coming home from a day out on his boat with the sun beating down on us or from a night of dinner and drinks, Kunal would still open his laptop and prepare for the next day. He would make sure his students were learning and growing every single day. His grind was truly twenty-four hours a day, seven days a week.
2. Build Confidence with Competence
Kunal told me this when I first spoke to him, and I never forgot it. When I stayed with him, I began to see what it meant. Kunal is continuously learning his craft whether it comes to trading or running a business. He has built a network he can turn to in many different areas of business for advice.
What was most interesting was, even through all his success he is still a student and always wants to learn more from everyone around him. With his willingness to always be learning, he is steadily growing his competence, which in turn will continue to grow his confidence.
Kunal has built a team that includes his three best friends, former students, his mentor, and others that are pros in their fields. Since his business is online, he does team meetings to keep everyone on the same page over the Internet. Everyone has specific tasks but they all have the same goal, and that is to build the company. Some team members have been part of the company since its inception when everyone took a leap of faith and believed in the success of Bulls on Wall Street.
He builds his team for the long term and has never asked for a resume. He delegates with precision and trusts his team to get the job done. Best of all, he leads with optimism and has his focus set on the vision and not any hiccups along the way.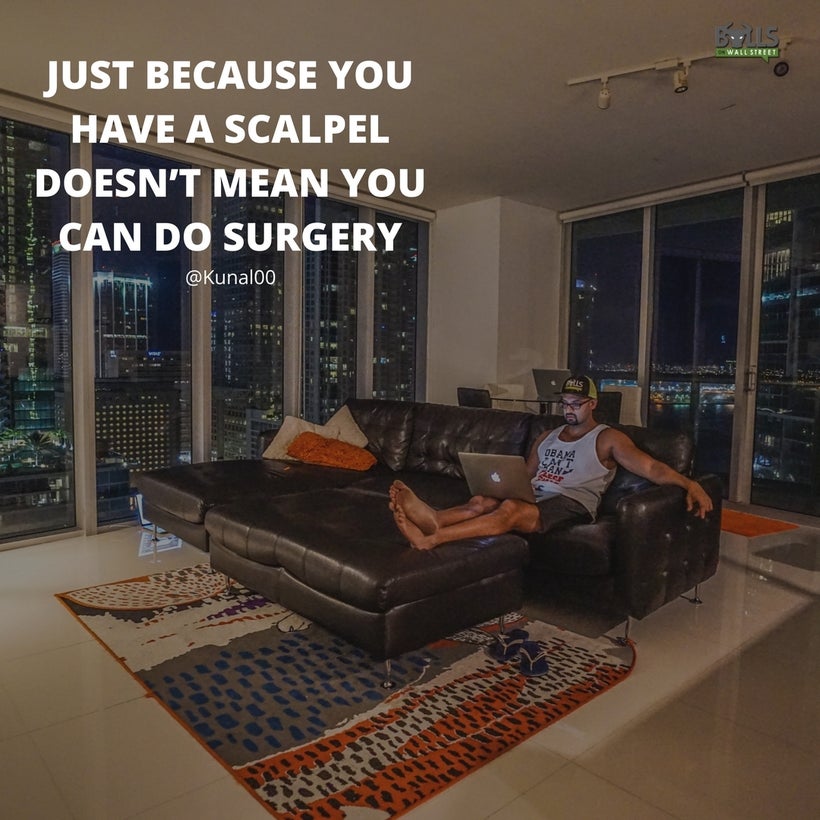 I am sure you heard the phrase, "it's not personal it's just business."
It was probably the first or second day I spent with Kunal that he told me, "business is personal." He truly lived by this as where ever we went; everyone knew he was a trader and CEO of Bulls on Wall Street. He treats his team and even the people he does business with as friends and family. He told me that, 'when something happens in your business it affects your life so therefore it is personal.'
5. Care About Your Customers
This one is probably pretty obvious, but I learned how important it was during my time with Kunal. I have never seen someone want his students to succeed as bad as Kunal. He remembers everyone from past bootcamps and is always happy to follow up and see how things are progressing.
I think what makes him care so much was the fact that he was just a regular guy with a dream and through a relentless pursuit of his goals, he created a lifestyle people dream of and wants the same thing to happen to each and every student that joins his trading bootcamp.
Both Kunal and his mentor Paul Singh are among the 20+ speakers presenting at the Trading Mastery Summit. Other speakers include Chris Zielinski, Jerremy Newsome, Sang Lucci, Dan Mirkin, and Ben Newman who is a performance coach for many professional athletes and Fortune 500 companies. Free tickets are available for the event which takes place online, so you do not need to travel anywhere to watch the presentations.
If you have any questions, please post them in the comments section and I will be happy to answer them. Also, please share this article with your friends!
This post was published on the now-closed HuffPost Contributor platform. Contributors control their own work and posted freely to our site. If you need to flag this entry as abusive,
send us an email
.