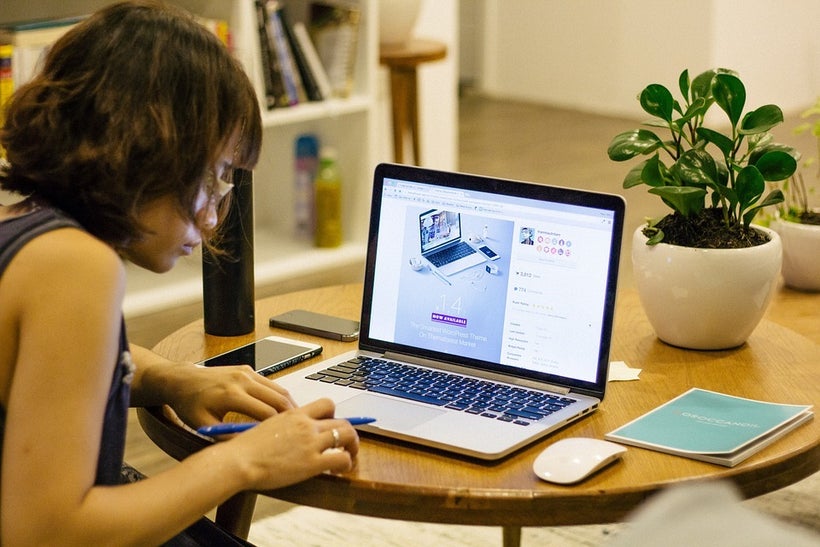 Your time in college will probably be memorable for many reasons. In the midst of all the amazing classes, parties, the haphazard sleeping patterns and newfound addictive freedom, you'll find out that it's what you do outside of the classroom that really matters.
 70% of college is self-discovery, and for me that meant becoming an entrepreneur. I started my first online business when I was barely 17, and in my first year of college. It was the most daring thing I had done to date, but I enjoyed every second of it. Eventually I was making enough money to pay my own tuition!
 Now at 18 – approaching two years in the game and a multitude of experiences and personal successes under my belt – I know that the best time to start an online business is in college.
 If you've been bitten by the entrepreneurship bug but feel limited in what you can do on a college student's budget, then cheer up. You've got everything you need to start a business from your dorm room already, i.e. internet access, a laptop, a smartphone and your brain.
Here's a list of 5 online businesses that you can start in college.
If you've got a skill, this one is probably the most obvious. Being a freelancer online is one way most college students start their own online businesses. You can become a freelancer writer, freelance graphic designer, freelance web developer or even a freelance virtual assistant. If you're looking for the absolute easiest way, you can sign up on a site like Upwork, Freelancer or Fiverr to get started. Otherwise, you can set up your own website and start marketing and getting clients.
You can convert all those hours you spend on Instagram into cash. Creating your own niche Instagram page with a targeted following can be your way to start earning online. Becoming an Instagram influencer is normally just a starting point, since having tens of thousands of people interested in content that you produce generally leads to bigger things. Recently, Andy Frisella interviewed Farookh Sarmad, a college-age entrepreneur who built an entire empire off a successful Instagram account.
If you've got a passion for writing but don't necessarily want to become a "writer-for-hire," then you can publish that story that's been sitting in your Documents folder for the past few months. If you're as crazy about writing as I am, then you'll have a plot (or 10) sitting around waiting for you to breathe life into them. The Kindle Direct Publishing market is literally booming, and with the right marketing strategy, you can build a successful business out of self-publishing your own writing. In fact, one of my friends makes five figures monthly doing this, and another made a business out of helping other authors market their books.
The two most common misconceptions about YouTube are that you have to have a ton of views before you can start making money off it, and that you need some expensive equipment to start. Heck, if you're reading this on your iPhone you've already got all that you need to start. The most important thing when it comes to YouTube is starting. After that, all you need to do is be consistent, authentic and make an effort to connect with your audience. To make it easier, choose something that you're passionate about to build your channel around. Some quick ideas are beauty, fashion, cars, or technology – the possibilities are endless.
 There are actually multiple ways to leverage a YouTube channel and make a business out of it. Plus, since you're in an environment with like-minded people, getting your channel noticed and spreading the word won't be that hard.
If you've got a talent for designing, making handmade items, or you've always wanted to just "sell something" online, then starting an ecommerce store might be right up your alley. Multiple websites like Society6, Threadless and Zazzle allow you to sell your designs printed on items without actually printing them yourself, so you can start your own store "out-of-the-box." If you've got handmade items Etsy or Storenvy is the way to go, and if you're looking to sell other physical products then you need to check out Shopify. With the advent of dropshipping, you don't even need to actually have a physical stock for your ecommerce store. How cool is that?
 As a college student, the biggest thing that you need to realize is that the world is your oyster. Here's why:
You're in an environment filled with ambitious, like-minded young people
You've got expert advice in the form of your lecturers and professors
You're in that sweet spot where you're not a kid anymore but you don't have to be hauling around typical "adult" responsibilities
You've got the whole world at your fingertips thanks to the internet
If that doesn't sound like the perfect time to start your own online business, then entrepreneurship probably isn't in your stars. But if it does, you can check out this quiz that'll help you figure out what kind of online business is right for your personality and skill.
 Starting your own online business in college might be the best thing you can do, and it can lead you into so many other things that will positively impact your future. Will you?
Devonnie Garvey is an 18-year-old writer and digital entrepreneur. She currently runs her own blog The Femme Agenda, dedicated to helping young women build their own successful online businesses.
This post was published on the now-closed HuffPost Contributor platform. Contributors control their own work and posted freely to our site. If you need to flag this entry as abusive,
send us an email
.