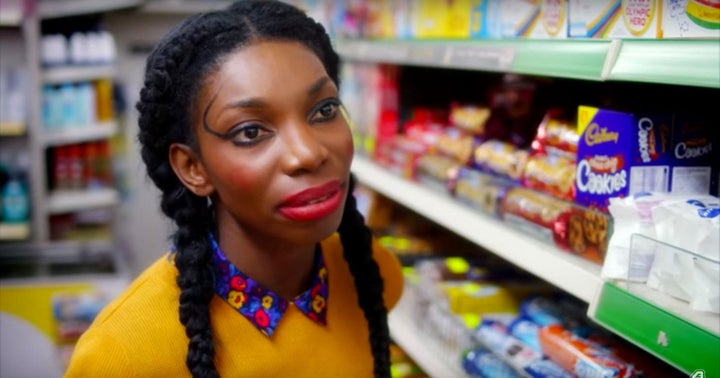 Earlier this year, Michaela Coel's hit show "Chewing Gum" enjoyed a surge of popularity after quietly making its Netflix debut in October. Written by and starring Coel, the show takes us along on the awkward, hilarious shenanigans of Tracey, a sheltered 24-year-old black woman living on a London estate. 
What's refreshing about the show is not just its subject matter, or the fact that it's written by a black woman, but that it is a coming-of-age story that's decidedly offbeat ― unafraid of the often unpretty and just plain gross parts of growing up. 
"Chewing Gum" shines most when it explores the messy reality of exploring sexuality for the first time. We watch the sheltered and religious Tracey endeavor to finally lose her virginity, tackling everything from the art of seduction, to the first kiss, to some very awkward ― and funny ― first-time sex. 
Season two of the cult hit (which originally aired on the U.K. channel E4) is set to premiere on Netflix on Tuesday. If you're craving more after binge-watching that, here are five more shows starring black women with a similarly raunchy and irreverent spirit: 
BEFORE YOU GO
PHOTO GALLERY
29 Classic Black Movies To Watch In Honor Of Black History Month